WELCOME!
If you are here to watch the very first episode of my new show, Food Blogging Diaries, thank you! I am the executive producer, but not the star per se. That's because while the show is about me and my business, it also features the people that have played a huge role in getting this business to where it is.
Each episode (8 in total) will cover the important part of what we do here, which is, of course, food. They will also highlight the trials, tribulations, and achievements that accompany running a business, navigating social media, and how the heck we remain sane through it all. (Hint: Its belly laughing.) A new episode will go live, RIGHT HERE, every Monday through December.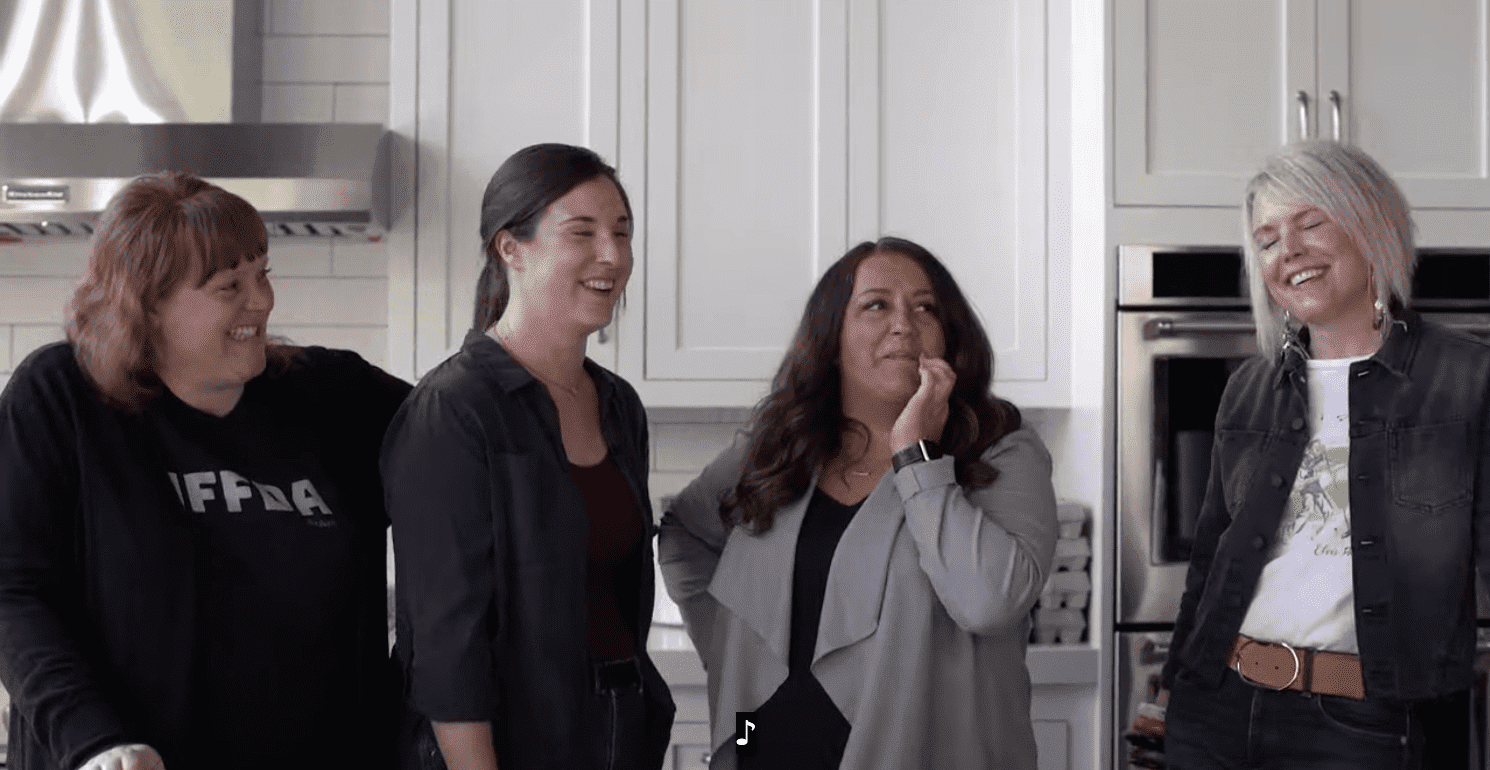 Food Blogging Diaries: Episode 1
In this episode, you will meet the stars… my team! A lot goes into getting recipes before your eyes. A lot of people have to do a lot of things just for one recipe to be published.
Autumn (has been here 4 years) is the manager, she oversees employees, recipe organization and development, sometimes cooking, and did all the video filming and editing for the last 2 years.
Liz (has been here 2 years) is the head writer. She spent a year "learning my voice" and is the one who researches every blog post and types up every recipe.
Mary (has been here 9 months) is the kitchen assistant and she cooks and bakes all the things. Testing and retesting recipes all day long. And of course, taste testing!
And me, Amanda. I've been doing this for 15 years with my first blog being i am mommy and i am baker starting in 2008. Before hiring Autumn I did everything all by my lonesome. Recipe creation, development, testing, writing, photography, videography, and social media. I've worn every hat here and I'm sure my employees will tell you that micromanagement is a thing that is alive and well. 😂 I'm in a treatment plan. Kinda. 😉
Recipes in this video:
I am so anxious to hear your feedback and answer any questions you might have! And hope that you will want to come along on this new adventure with us.
Filmed by Landon Oldenburger Videography.