Almond Paste is a nutty paste that is made with blanched almonds, confectioners' sugar, an egg white, almond extract, and salt. It is perfect for pies, cakes, candies, and pastries. I use it in my Almond Cake, but is a family favorite!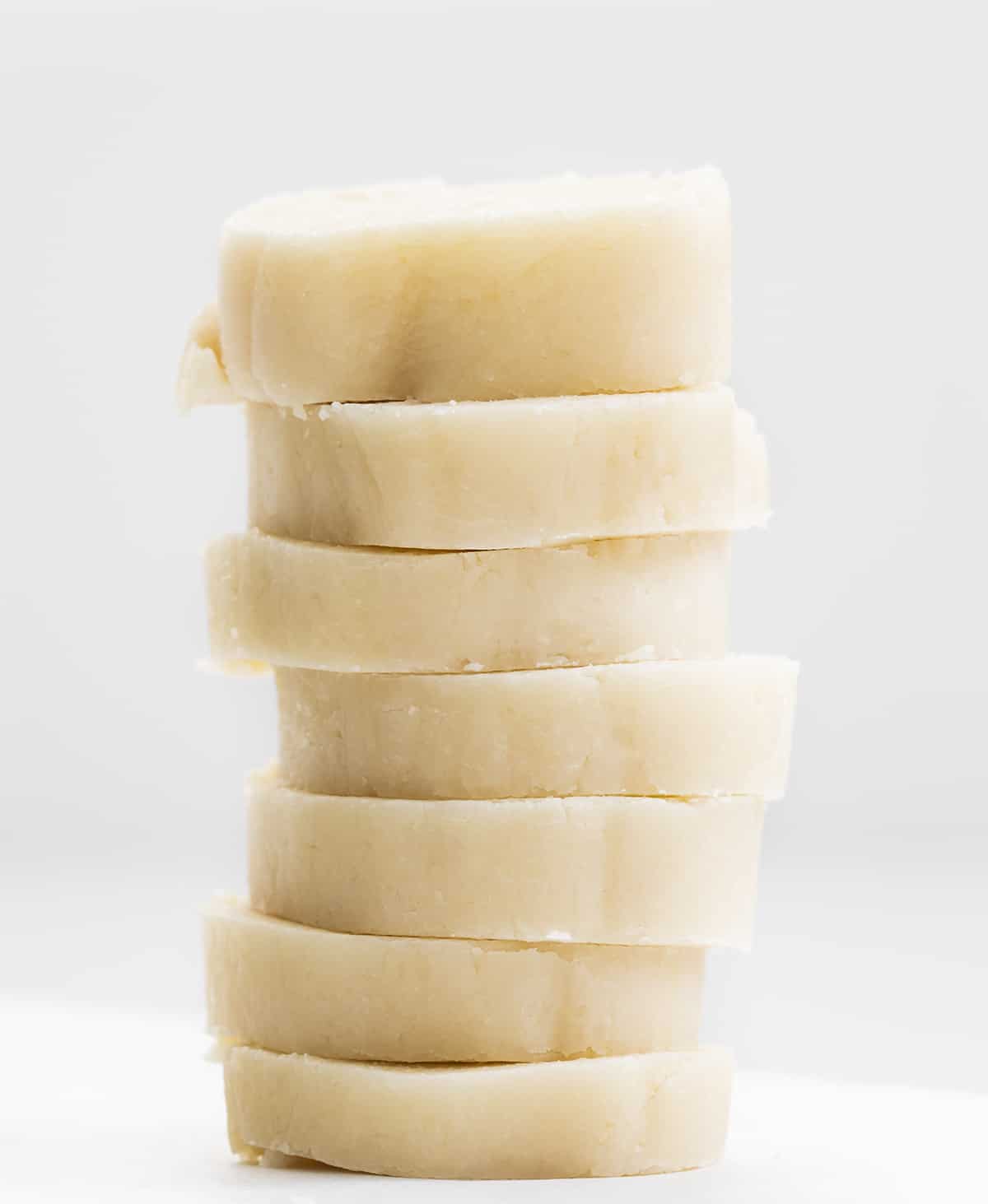 Almond Paste
Yes, you could buy a jar of almond paste at the store, but why not make it at home instead? When you make it at home, you know exactly what is in it without any added preservatives. And, it will last for quite a while so you have it for all of your almond-flavored desserts.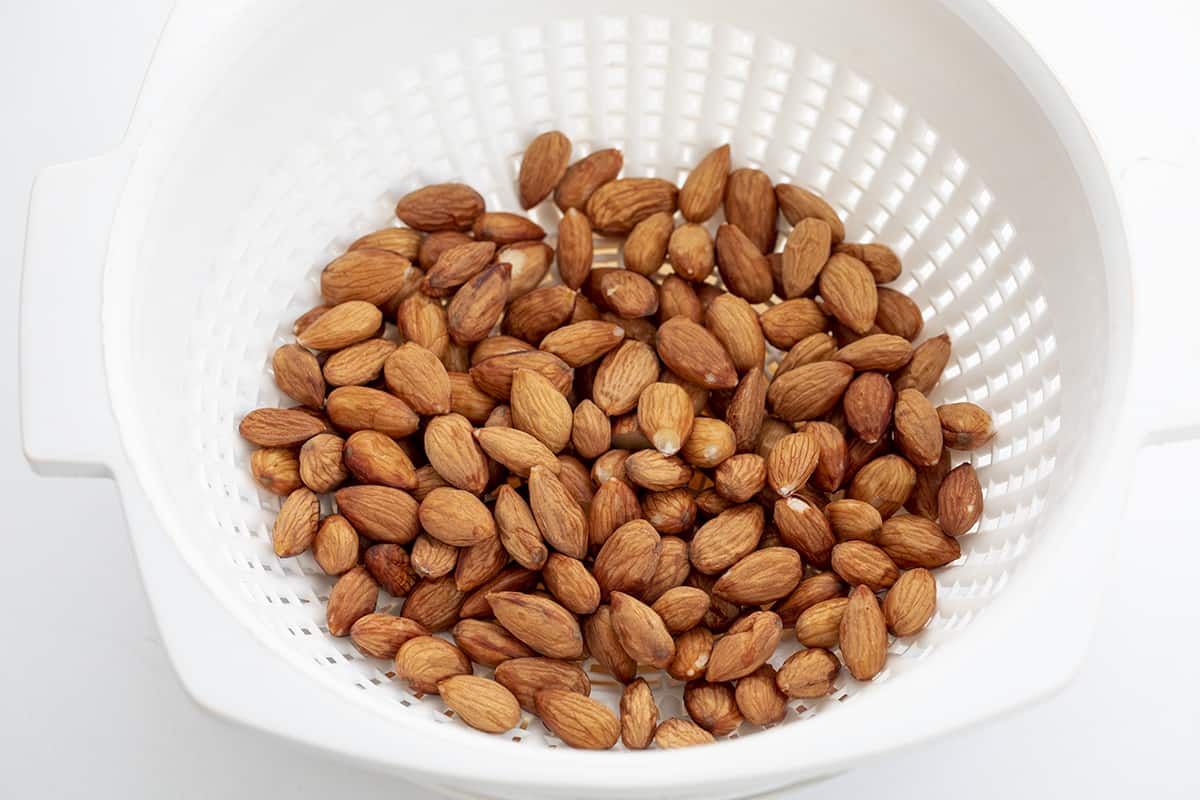 Ingredients & Substitutions
Almonds: Look for whole, natural almonds. They do need to be blanched, which I explain how to do in the recipe. You can also use slivered almonds in this recipe. Start with "Paste" in the recipe directions.
Egg: You will just use the egg white, lightly beaten, for this recipe. To separate the egg white from the yolk, simply crack the egg over a slotted spoon that is over a bowl. Let the egg whites fall through the slots in the spoon. Don't worry about the raw egg white; the paste will be used in baking, not eaten raw.
Almond Extract: For even more almond flavor, be sure to add almond extract to the paste.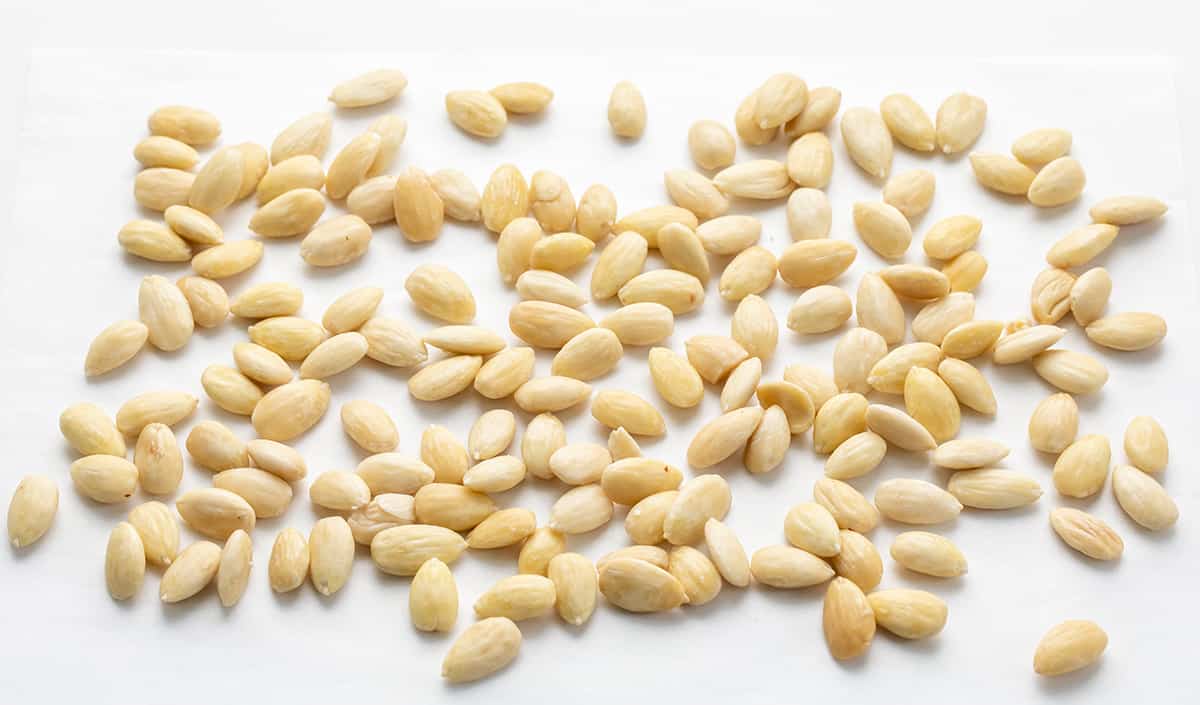 Almond Paste vs. Marzipan
There are many similarities between almond paste and marzipan. They are both almond-flavored concoctions and both are used for almond-flavored treats. However, there are some differences as well:
More almonds are used when making the paste, resulting in a nuttier flavor.
On the other hand, marzipan is sweeter, made with more sugar and fewer almonds.
Almond paste is coarser in texture, whereas marzipan is smoother and is often molded into shapes.
Marzipan can be enjoyed as candy, while the almond paste is used for fillings in desserts or as an added ingredient (not to be eaten as-is).
Do I Have the Blanch the Almonds?
No, you do not have to blanch the almonds. However, I wanted to remove the skins before making the paste, so I blanched them to easily remove the skins. If you do not blanch the almonds and leave the skins on, you will get a darker color and more almond flavor. Another option would be to buy slivered almonds that have already had their skins removed.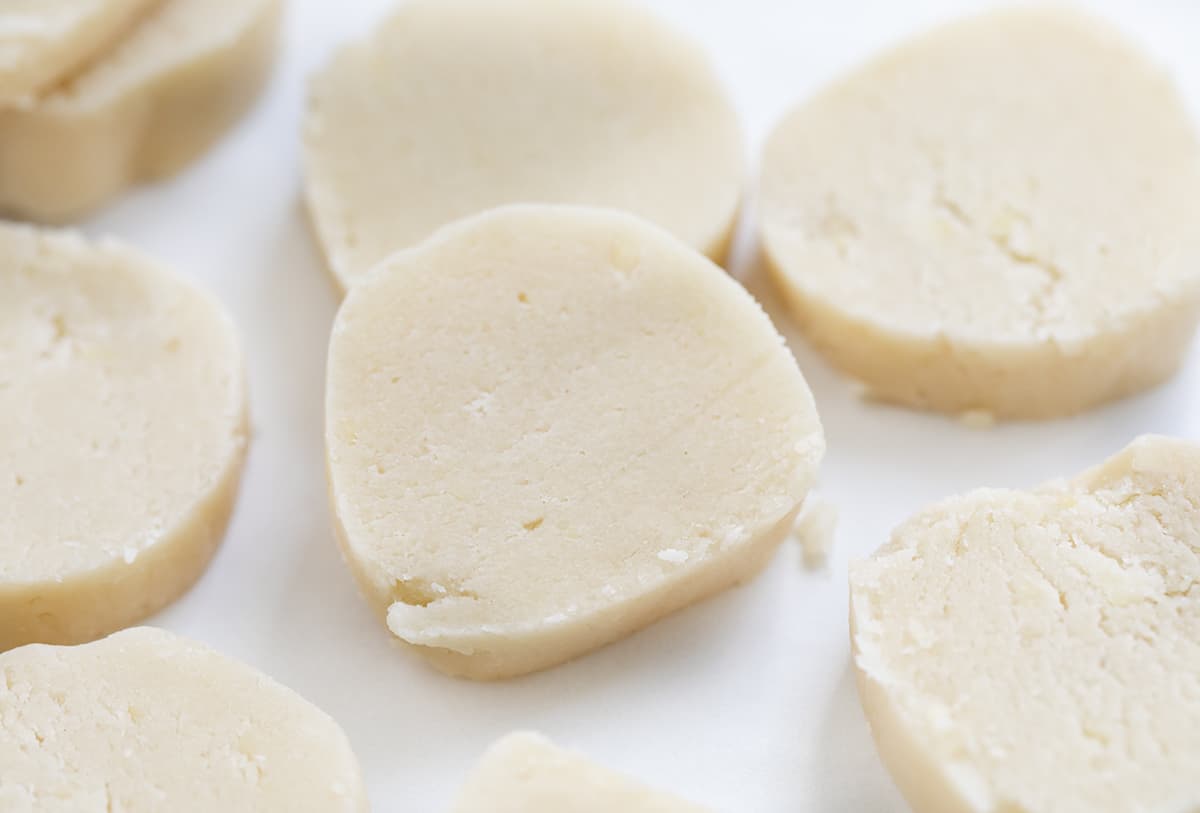 How to Store
Almond paste lasts for quite a while, so it will be available to use in your treats. Wrap the paste in plastic wrap (doubling the wrap is even better) and store it in the refrigerator for up to a month. Or, freeze it for up to 3 months. Let almond paste come to room temperature before use.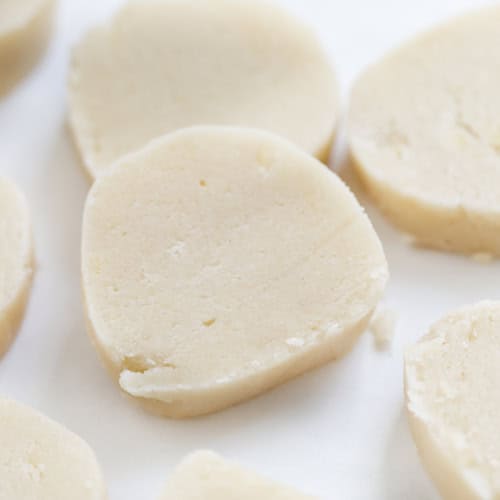 Almond Paste
Almond Paste is a nutty paste that is made with blanched almonds, confectioners' sugar, an egg white, almond extract, and salt.
Ingredients
1½

cups

(214.5 g) whole, natural almonds

1½

cups

(187.5 g) confectioners' sugar

divided

1

large

egg white,

room temperature, lightly beaten

½

teaspoon

almond extract

⅛

teaspoon

kosher salt
Instructions
Blanching Almonds
Bring a small pot of water to a boil over medium-high heat

Place almonds into the pot and boil for one minute.

Strain and rinse the almonds under cold water.

The skins of the almonds should be loose and shriveled. Gently squeeze the almonds out of their skins, placing them onto a paper towel-lined plate. Allow the almonds to dry completely before using them.
Paste
Place almonds and ½ cup of the confectioners' sugar in the bowl of a food processor. Process on high until finely ground, scraping the bowl as needed.

Add remaining sugar, egg white, almond extract, and salt. Process until the mixture comes together, scraping the sides as necessary. The texture will be similar to looser playdough and is a light tan in color. (If it is too sticky, add more confectioners' sugar, one tablespoon at a time, until the paste has reached your desired consistency.) This will make 1¼ cups (392 g) of paste.

Tightly roll the paste in a sheet of plastic wrap. Store in the refrigerator for up to a month or in the freezer for up to 3 months.
Notes
*This recipe makes approximately 1 1/4 cups of almond paste. 
Did you make this recipe?
Thank you for making my recipe! You took pictures, right? Well go ahead and post them on Instagram! Be sure to mention me @iambaker and use the hashtag #YouAreBaker.
Where to Buy Almond Paste
Just in case you have decided you don't want to make this, you can certainly buy it. I like the Odense brand of Almond Paste that comes in a 7-ounce tube on Amazon. Most grocery stores also carry almond paste in their baking aisle or near where they would sell almonds.