Hands down, my favorite season is fall.  I love the changing leaves, the subtle chill in the air, and the comforting feel of being cozy and warm in my favorite sweater.
But something happened this year.
I think it was the severity of winter.  The endless winter weather storm warnings, the huge mounds of snow piled as far as the eye could see, the bitterly cold air that sucked the life right out of me.
This year, I have craved spring.
If I close my eyes I can get lost in the thought… the warmth of the sun on my skin, the baby blossoms emerging from a seemingly lifeless tree, the hope of something new.
Uh, where was I again?
Oh yeah.  Cake.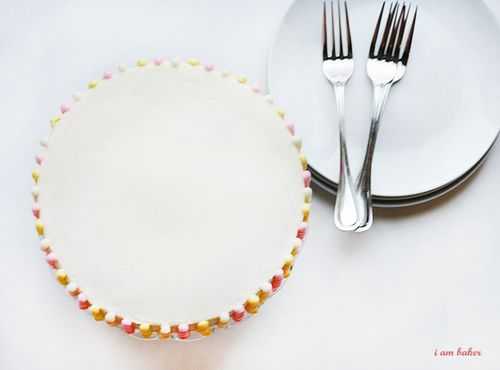 Pink and yellow danced around the outside of this cake.
The inside, however, was a whole nother story!  (Sadly, I brought this cake to my in-laws for Easter and failed to get a picture of the inside.  My apologies!)
I made a chocolate hazelnut cake with a vanilla hazelnut buttercream frosting.
I have to admit, I sorta loved it.
The chocolate was luscious and scrumptious and toothsome.
I just learned the word toothsome and have been dying to use it.  It means delicious or tasting very good. I think we need to get toothsome its rightful place back in common language.
I am just thankful that there is another word I can use that means delicious.  I say delicious a lot.  Like… in every single post I write.  I have an addiction to the word!
But no more!  From now on I am saying toothsome!
You've been warned.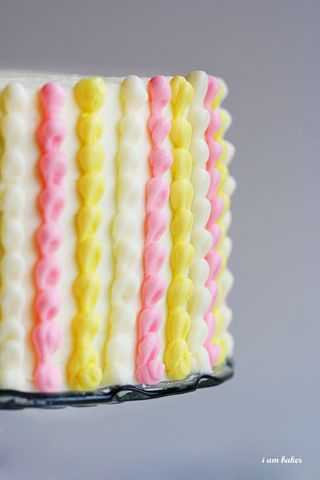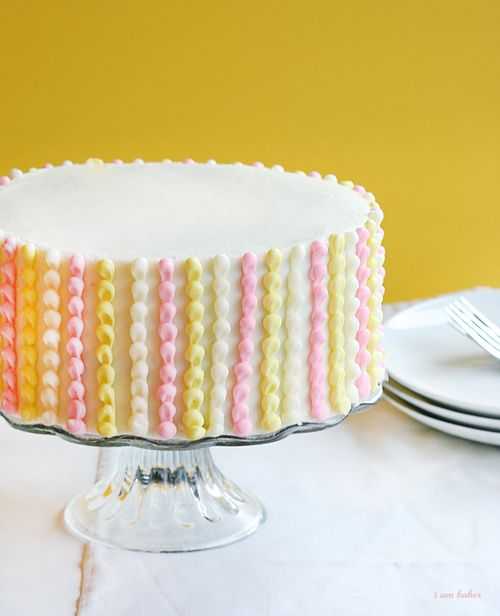 I must tell you though, the combination of this cake and frosting is sweet.  As in your teeth might tingle from the sweet.  As in you might lapse into a sugar induced coma sweet.
I have painstakingly trained my taste buds and body to accept mass doses of sugar for most of my life, so I can take it.  My hubby had to take a break while eating it.
Lightweight.
Think you can take it? 😉