Hi! Remember me? I used to make cookies?
Since I have gotten tonz* of emails asking if I still make cookies I thought I had better show some.
*Tonz meaning zero.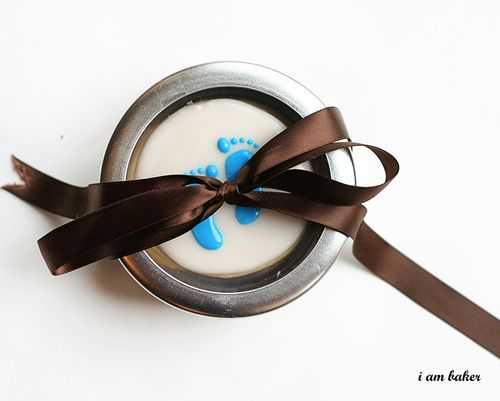 These were for Miss Amanda, who happened to have won a dozen free cookies on my blog some time ago, and decided it was time to cash in!
She is, today I believe, giving birth to a beautiful baby boy they have named Jeremiah. Congrats girl!!!
(Cause I am sure she is reading my blog right about now. Snort.)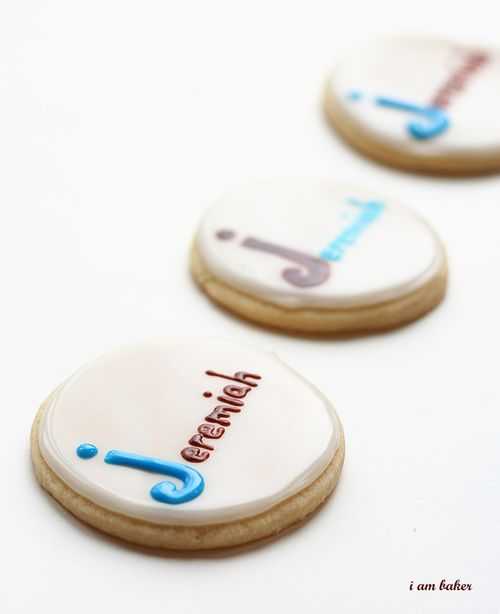 I went for very classic, simple design, with basic boy colors.
Nothing to crazy for these sweet folks.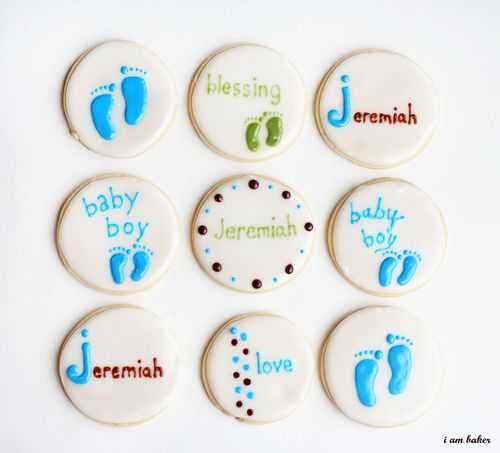 I hope they like them! Cant wait to see pictures of that new precious miracle!
But wait. Remember when I said, "Nothing to crazy…"
I lied.
I made this cookie…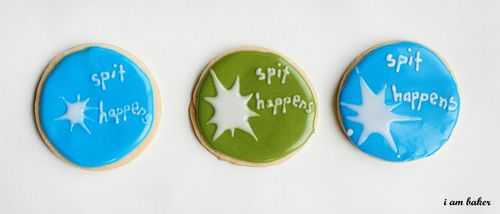 … and realized that I literally lost my mind. Can you imagine ordering sweet new baby cookies and receiving this hot mess?!?!?!!??? I did NOT send her these. That green color reminds me on vomit and the "spit happens"? Well thats just classy with acapitolK. Uuummmmm… spit up on a cookie… yummy.
Oh well. Hope she likes the real cookies. 🙂