Banana Crunch Muffins are moist muffins that balance the natural sweetness of ripe bananas with the satisfying crunch of granola in each bite. Whether you're seeking a quick breakfast, a satisfying snack, or a delightful dessert, these banana crunch muffins have got you covered! It all starts with my recipe for the BEST Banana Muffins!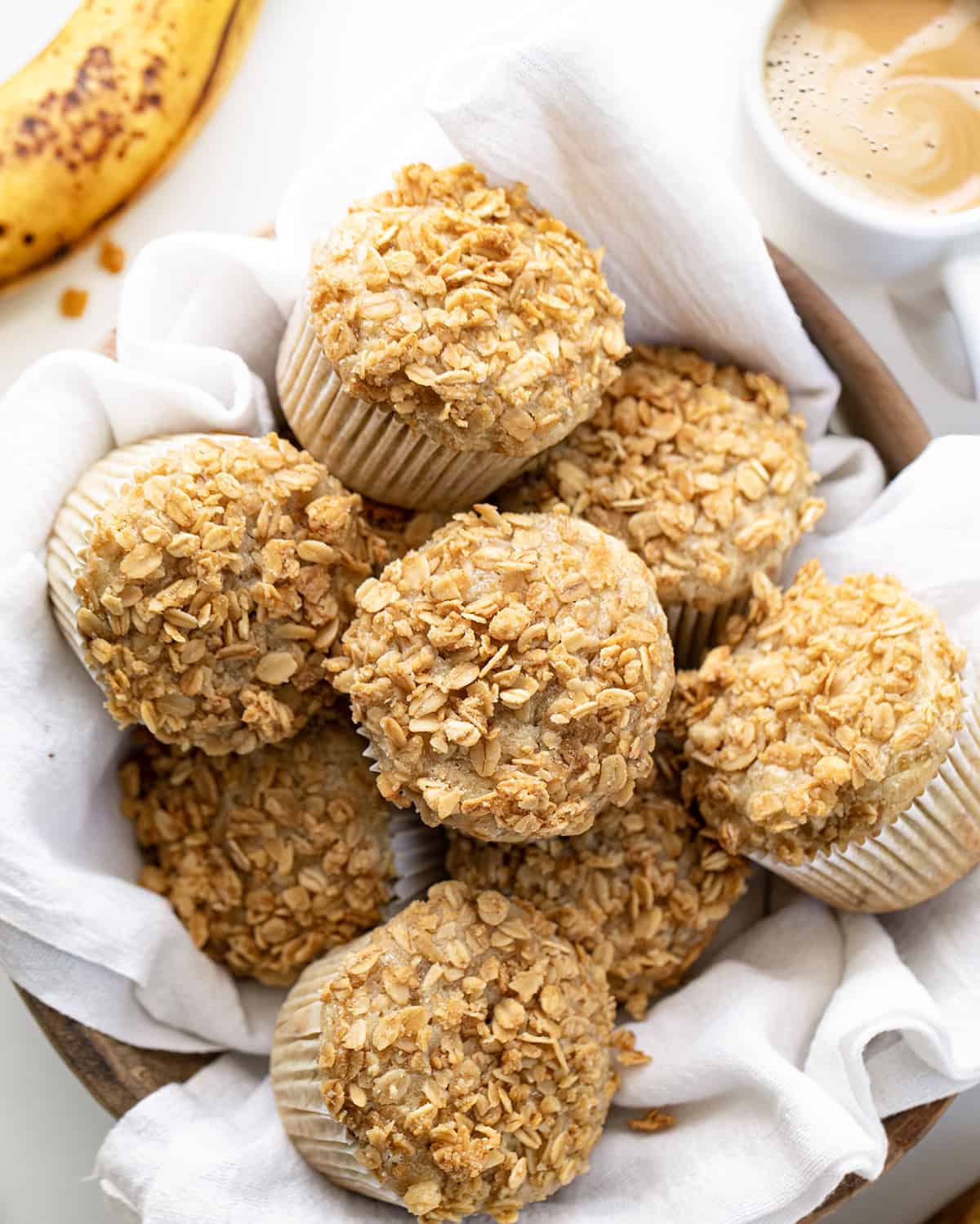 Ingredients & Substitutions
Unsalted Butter: Butter adds richness and flavor to the muffins. Using unsalted butter allows you to control the amount of salt in the recipe. If using salted butter, you may want to lessen or omit the salt in the muffins.
Bananas: The secret to how amazing these banana crunch muffins are is the amount of bananas I use. Don't be shy about adding them to the batter! You could use up to 6 small bananas.
Granola: The oats & honey granola adds a wonderful crunch and texture to the muffins. It also introduces a nutty and slightly sweet flavor, complementing the banana taste. You could also use homemade granola.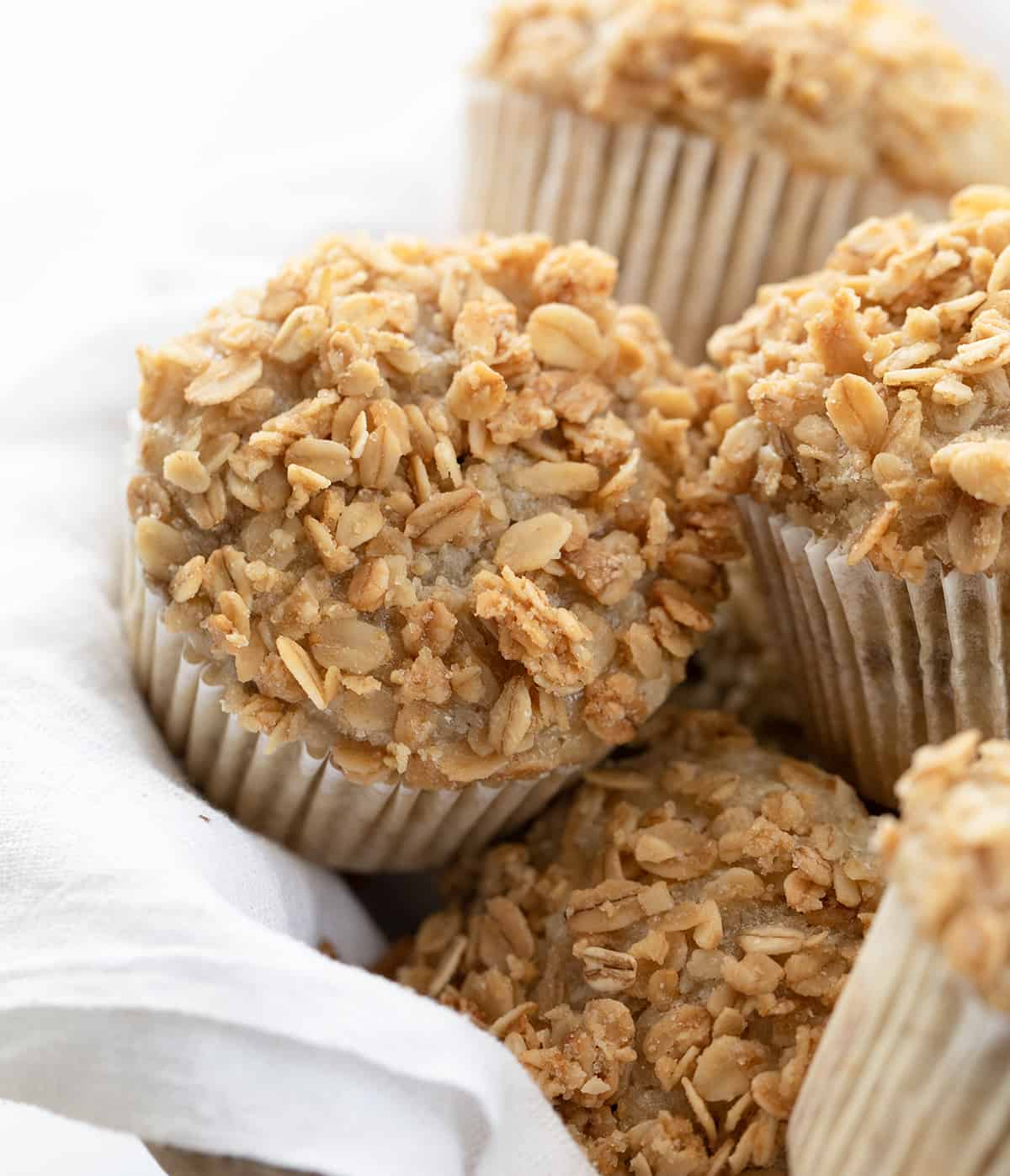 Can I Make Banana Crunch Muffins Ahead Of Time?
Yes! In fact, mixing the batter together the night before can oftentimes give you the best results when baking muffins. After you have mixed the wet and dry ingredients (making sure to not overmix), cover the batter and store it in the refrigerator overnight. When ready to bake, pour the batter into the lined muffin tin and top with the granola. Let the oven do the rest and enjoy freshly baked muffins!
How To Store Banana Crunch Muffins
There are a few ways to properly store muffins.
Room Temperature: Because they are best enjoyed at room temperature, this is usually the recommended way to store them. I use a larger sealable plastic bag or an airtight container to store the muffins in a single layer. Some folks recommend adding a piece of paper towel to the bottom so that it will soak up any condensation. If your muffins are properly cooled before storing, this may not be necessary. However, if using an airtight container, I will often add a piece of bread to the container, torn in half, and fit in between the muffins. The bread will soak up moisture as well. They are best enjoyed within 2-3 days.
Refrigerator: (Refrigeration, in general, dries out baked goods faster so a typical muffin recipe shouldn't be refrigerated.) Place in a sealable plastic bag or airtight container and then place into the refrigerator. They should keep for up to 5 days. To reheat, remove from refrigerator and pop into the microwave for 10 seconds or just allow muffin to come to room temperature naturally, about 15 minutes.
Freezer: Place cooled muffins into a freezer-safe sealable plastic bag or a freezer-safe airtight container and pack as closely as possible without crushing. Remove as much air as possible. Label with date and recipe name.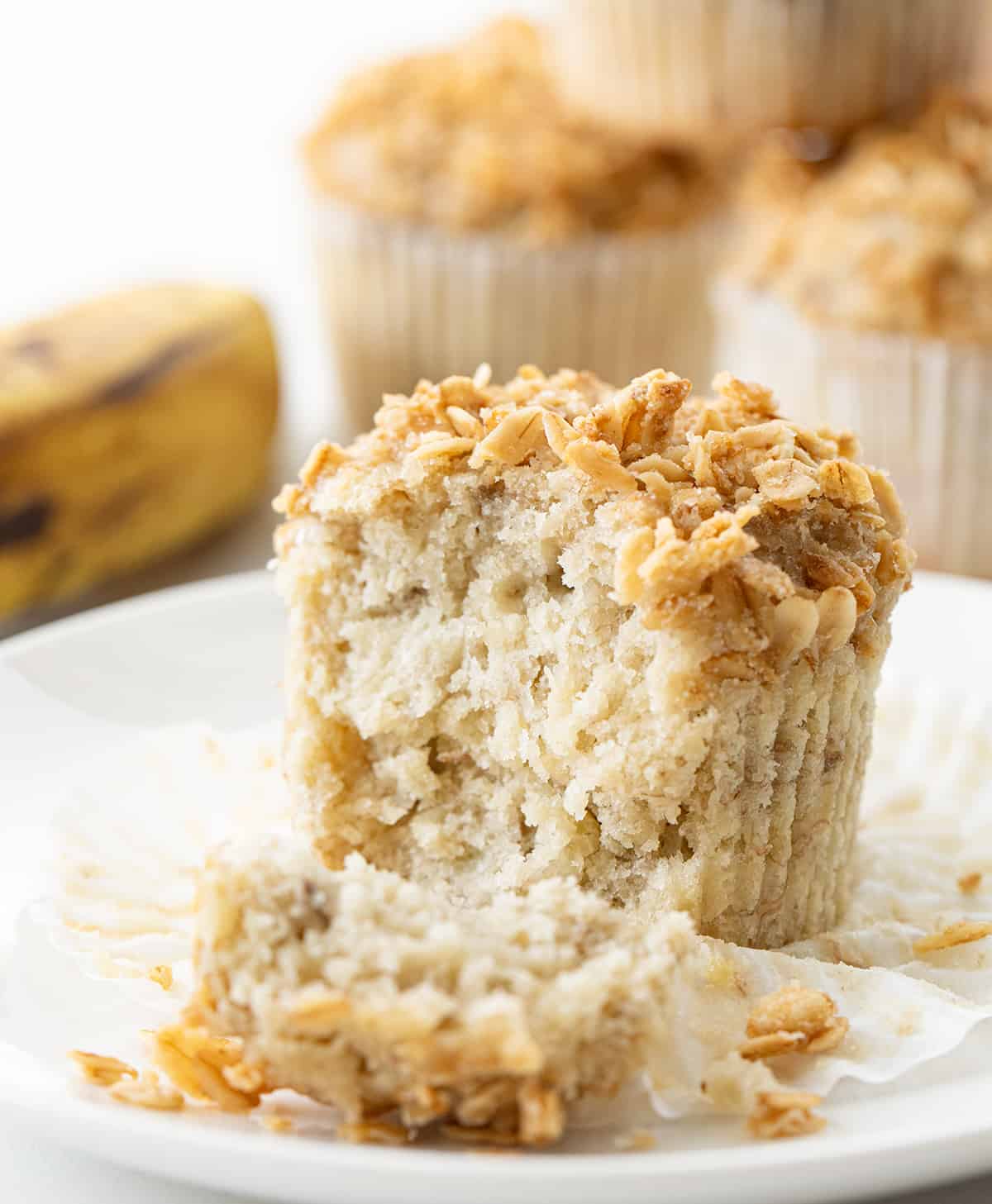 Reheating Frozen Muffins
Remove the muffin (or muffins) from the freezer. Let it come to room temperature overnight in the refrigerator or on the counter for a couple of hours.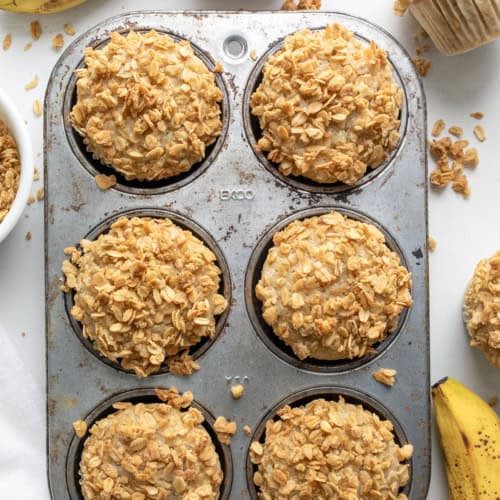 Banana Crunch Muffins
Banana Crunch Muffins are dense, moist muffins that balance the natural sweetness of ripe bananas with the satisfying crunch of granola in each bite. Whether you're seeking a quick breakfast, a satisfying snack, or a delightful dessert, these banana crunch muffins have got you covered!
Ingredients
⅓

cup

(76 g) unsalted butter,

melted

4

large

ripe bananas

¾

cup

(150 g) granulated sugar

1

large

egg,

room temperature

1

teaspoon

vanilla

1 ½

cups

(187.5 g) all-purpose flour

1

teaspoon

baking powder

½

teaspoon

kosher salt

1

cup

(122 g) oats & honey granola,

divided
Instructions
Preheat oven to 350°F. Line a muffin tin with cupcake liners.

Melt butter and set aside to slightly cool.

In a large bowl, mash bananas with a fork. (You can use up to 5 regular-size bananas or 6 small bananas in this recipe.)

Add melted butter, sugar, egg, and vanilla. Mix well.

Add in flour, baking powder, and salt. Mix until ingredients are JUST incorporated. (Be careful not to overmix.)

Add about 4 tablespoons (¼ cup) of batter to each cup of the lined muffin tin, filling to the top.

Sprinkle a heaping tablespoon of granola over each muffin.

Bake for 28-32 minutes, or until the center of the muffin springs back when touched and an inserted toothpick comes out with a few crumbs but no wet batter. They should be lightly golden on top.

Remove muffins from the oven and let cool for a few minutes before serving.
Did you make this recipe?
Thank you for making my recipe! You took pictures, right? Well go ahead and post them on Instagram! Be sure to mention me @iambaker and use the hashtag #YouAreBaker.
What the Test Kitchen had to say about this recipe: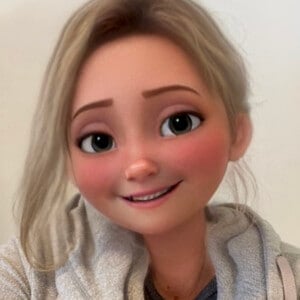 Autumn
The crunch on these was such a fun twist! I love granola and banana muffins so this was a match made in heaven for me!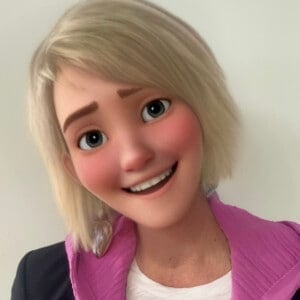 Elizabeth
I love all things banana, so I knew I would love these muffins. The added crunch from the granola was a flavorful and textural bonus, for sure!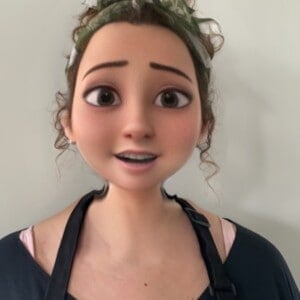 Rachael
I loved these banana muffins with a nice crunch of granola on top, they were delicious! I don't know why I haven't thought to put granola on my banana muffins before!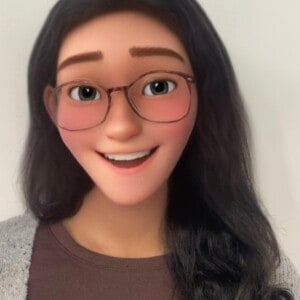 Bella
I love bananas in muffins. It makes it so moist and delicious! There's a great balance of textures, especially with the granola.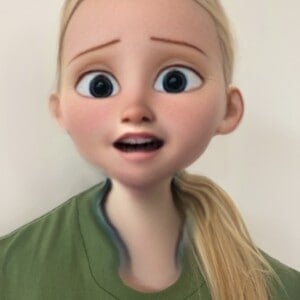 Annabelle
These are great. The texture is moist but a little crunchy from the granola, and the flavor is delicious but not overbearing!