Quite a name huh?
I was up pretty early this morning and thought I should make something special for the kids.  Banana nut muffins!
So I searched and searched for a good recipe and finally stumbled upon this one from HubPages.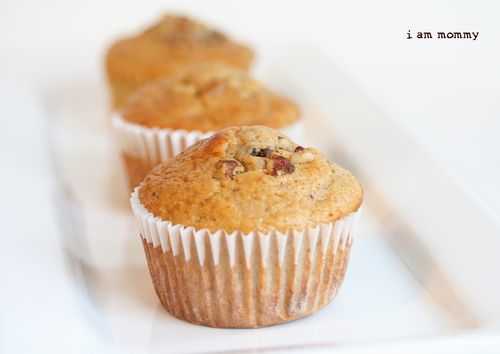 Worlds Best (and Easiest!) Banana Nut Muffins
(I am going to list the instructions just as they have them… I was able to actually follow them, and for me-a terrible recipe reader- that is awesome!)
The ingredients are divided into "wet" and "dry" — the wet goes into one bowl, the dry into the other bowl: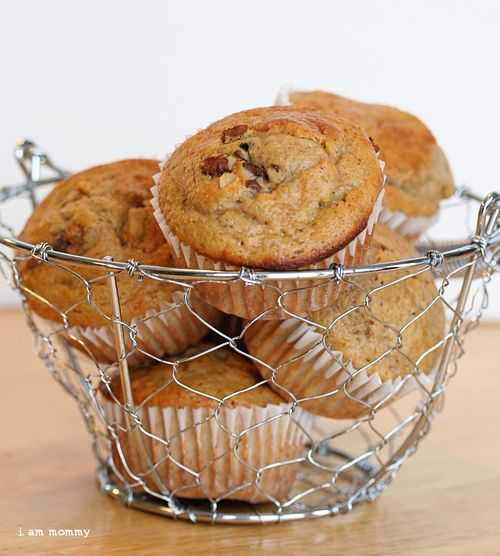 Now… while these might possibly be one of the most moist and scrumptious muffins I ever had, I still wanted to kick it up a notch.
I had this crazy notion of banana's foster in my head… so I decided to make a lovely caramel sauce for them.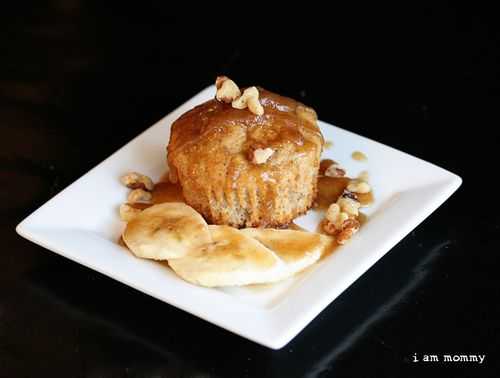 I know…. bananas foster is a dessert, not a breakfast… but people have caramel for breakfast all the time!  Like in caramel rolls!
And lots of other stuff I cant think of right now.
The caramel was easy… why didn't anyone ever tell me how easy caramel was?  I am now putting it over everything.
Quick Caramel
1/2 cup brown sugar
2 tablespoons butter
1 tsp vanilla
(and I am going to tell you this next ingredient even though I dont recommend you using it… but I wanted a thinner consistency)
1 tablespoon milk
Stir on medium heat until you reach desired consistency and then spoon over warm muffins!
Final result?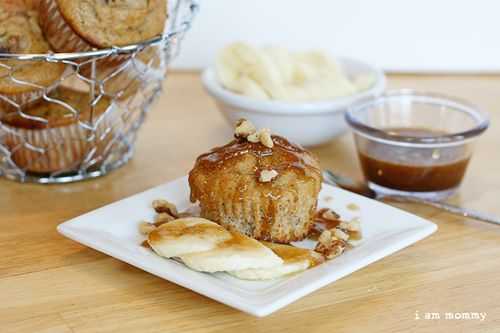 Pure breakfast bliss.
And now.
Because I adore you and want you to always be giggling about something in life…
I present you with…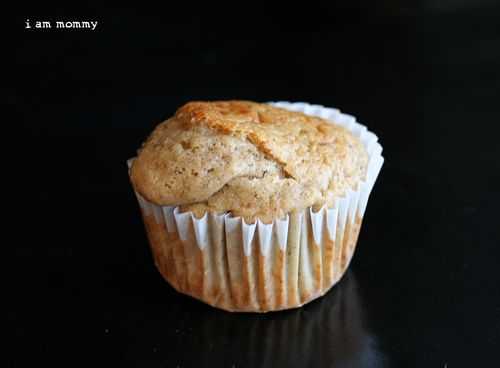 The Muffin Who Mocked Me.
Have a great day!