Look no further for the perfect brownie.  These brownies have the signature brownie cracked top, a dense, fudge-like interior and a rich and delicious flavor.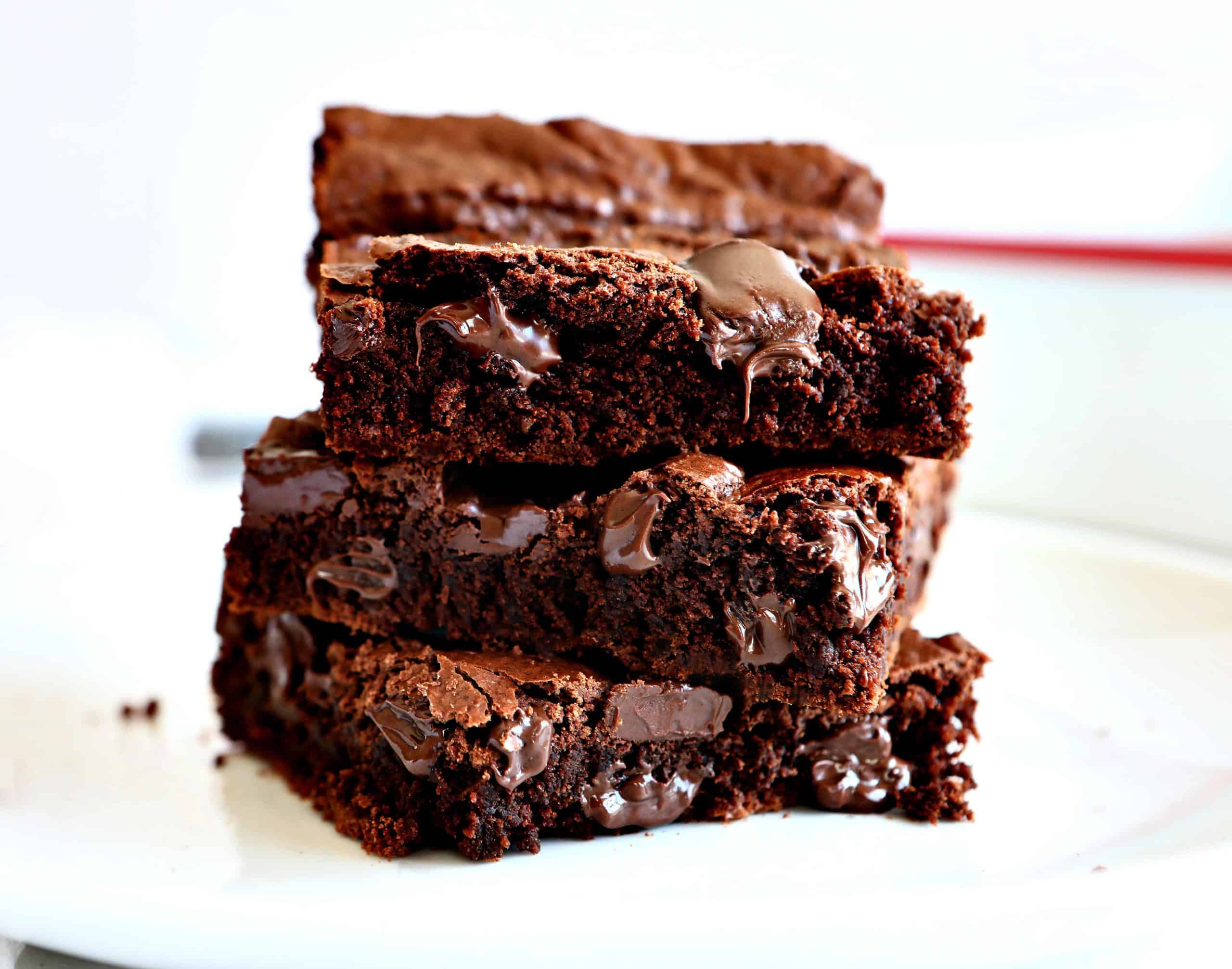 The Best Brownies
I know, saying these are the "best brownies" is a badge of honor that I am claiming for myself.  I have made a lot of brownies, I mean A LOT.   This is by far my favorite version so I feel like I've earned it.  You can search high and low for the right combination, or you can stop here and follow the directions.  I'm giving away the secret recipe today folks.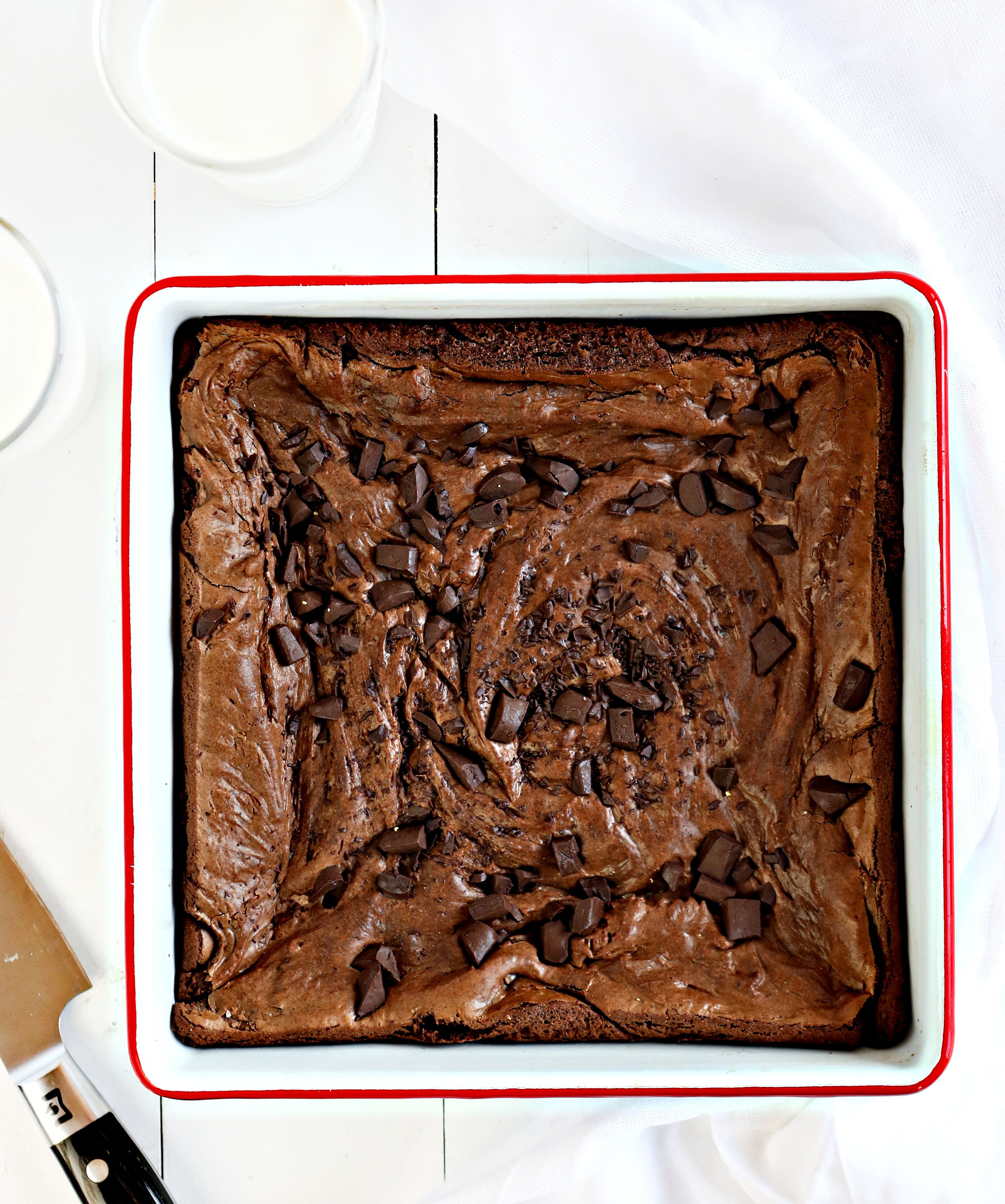 The secret?  Coffee.  Pour yourself a cup and continue reading.  I will explain it here.  Whether you like coffee or not, caffeine does something amazing to brownies.  Caffeine (specifically in dark coffee or expresso) enhances the flavor of chocolate and boosts the richness of the brownie without adding a coffee flavor.  So simply put, the coffee makes your brownies taste brownier.  Science.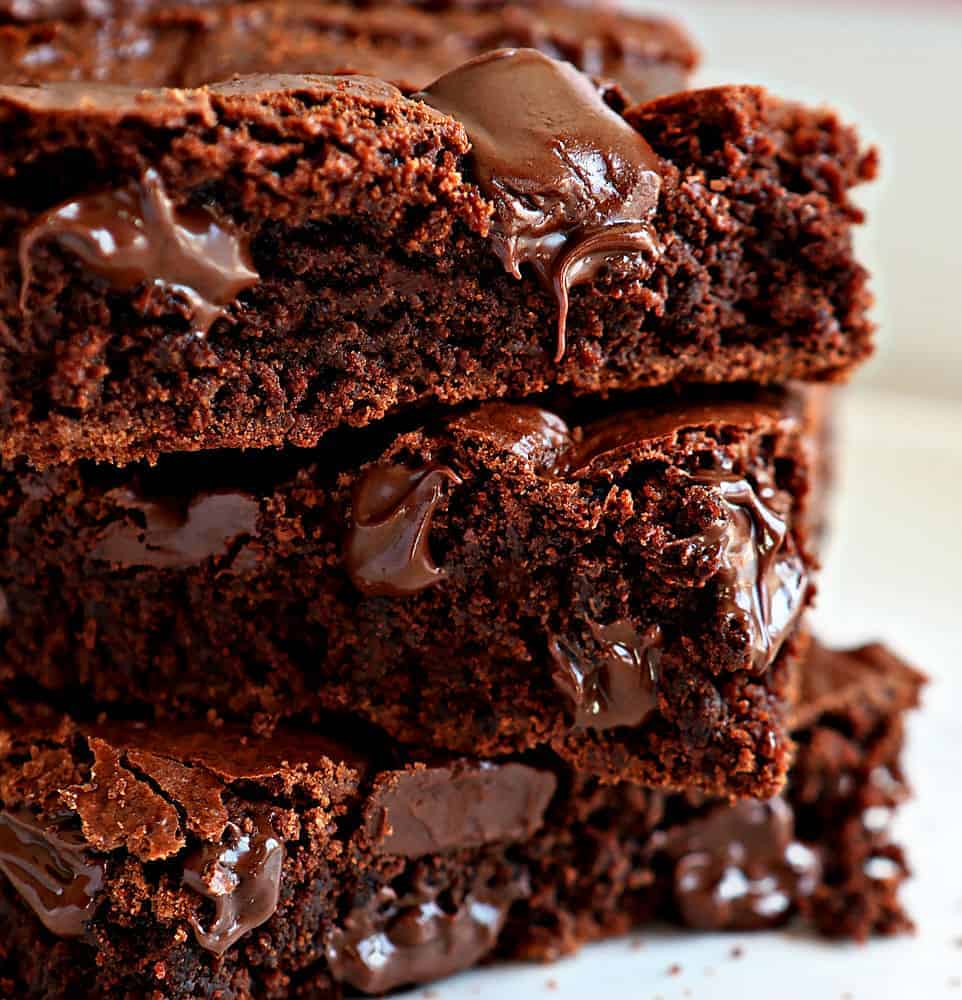 So to recap, go make these and then tell me how amazing they were.  If you need a few other ideas for your brownie arsenal, I have also tried (and succeeded) in making beer brownies, triple layer brownies, peanut butter brownie caramelitas, and a brownie mix so you can keep trying different recipes over and over!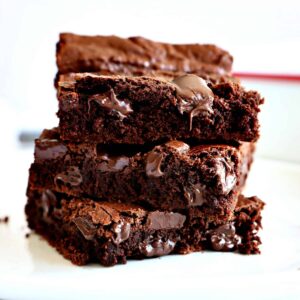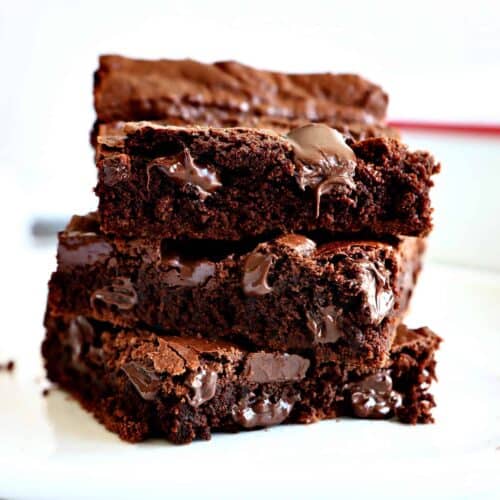 The Best Brownies
Ingredients
3/4

cup

(150 g) sugar

3

tablespoons

(32.6 g) butter

unsalted

3

tablespoons

coffee

1 1/2

cups

(265 g) chocolate morsels

semi-sweet

2

eggs

room temperature

1

teaspoon

vanilla

1

cup

(120 g) flour

1/2

teaspoon

baking soda

1

teaspoon

salt
Instructions
Preheat the oven to 325°F.

Brew a cup of coffee. You will only need 3 tablespoons in this recipe. (Enjoy the rest!)

In a medium saucepan, combine the sugar, butter, and coffee. Cook over medium heat until boiling.

Remove from heat and stir in chocolate until melted and smooth.

DON'T BE WORRIED if chocolate looks like it's seized, it will relax when the egg is added.


Mix in the eggs and vanilla.

Add the flour, baking soda and salt. Mix until just combined. (Don't overmix)




Pour into a parchment lined 8x8 pan, sprinkle with chocolate (optional).

Bake 20-25 minutes. Start checking at 18 minutes if you want OOEY GOOEY brownies!