There is a reason I can say that.  These cookies are adapted from the New York Times BEST Chocolate Chip Cookie recipe.  With a few simple modifications, the recipe turned into a Chocolate Chocolate Chip Cookie!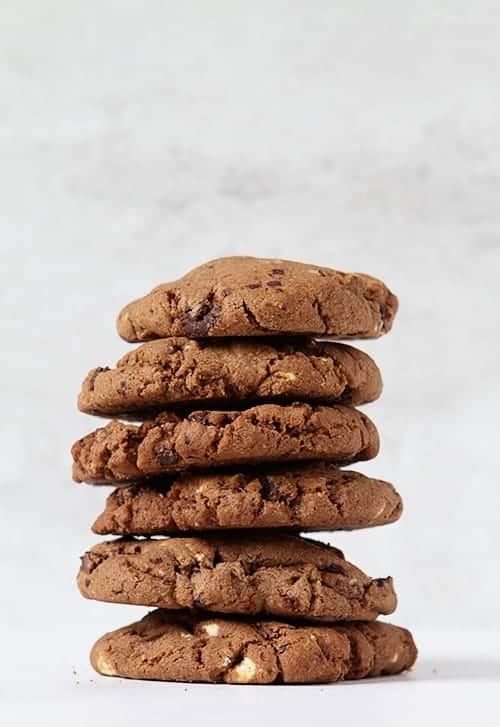 Well, its actually a chocolate, chocolate, white chocolate chip cookie, but that is just a bit redundant don't you think?
To which my husband would say, "No.  It is an accurate representation of the ingredients, redundant is excessive use of, or not useful."
To which I say, "Shut up.  No cookies for you."
Then he takes one anyway and smacks me on the behind.
Then I punch him in the arm.
The end.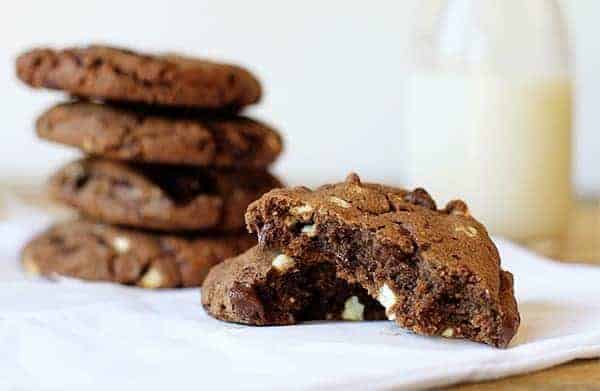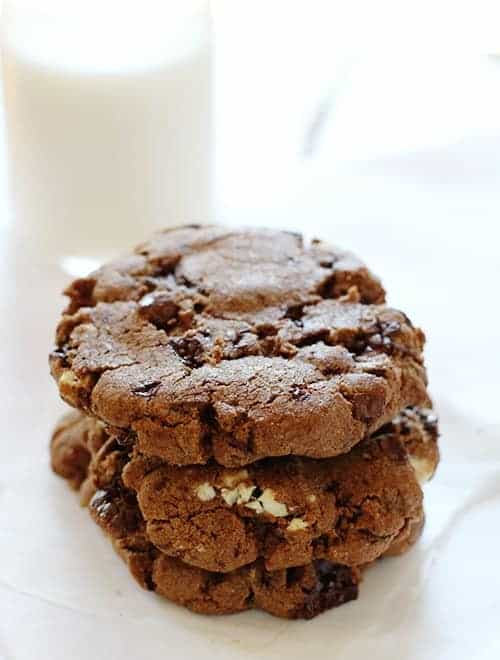 We loved all the different layers of flavor in these cookies.
One thing I recommend:  DO NOT SKIP THE REFRIGERATION TIME!  I know it adds a day to the process, but it is worth it.  Also, the dough is yummy so you can snack on that if you are insanely patient like me.
Don't skip the salt either.  It really makes a difference.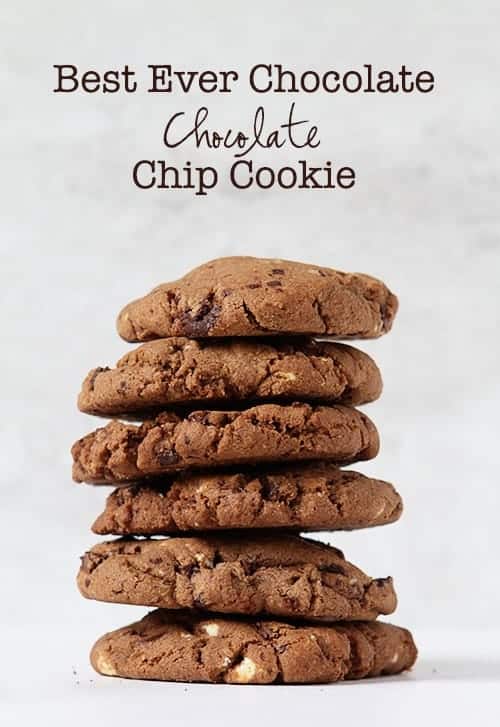 Hope you enjoy these!