This is quite possibly the easiest and cheapest and best option for Chocolate Milk.  I am talking BEST chocolate milk I have had.  Granted, I have only ever had the stuff from the grocery store.  But its WAAAAYYYYY better than that. 🙂 If you loving making things from scratch, be sure to try my Homemade Yellow Cake Mix or From-Scratch Dinner Rolls!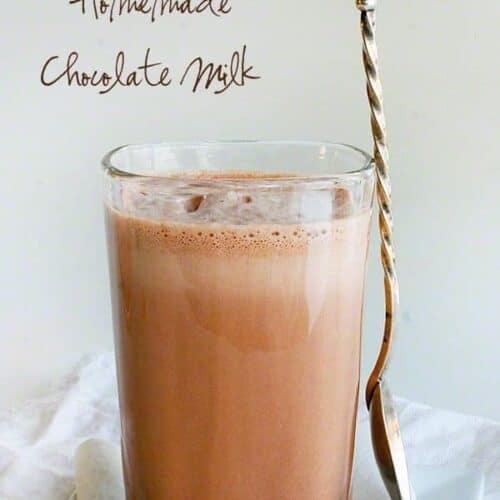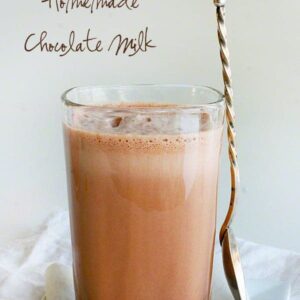 Homemade Chocolate Milk
This is quite possibly the easiest and cheapest and best option for Chocolate Milk.
Keyword:
BEST Homemade Chocolate Milk
Ingredients
3

cups

milk,

we prefer whole

2

tablespoons

cocoa powder

2

tablespoons

powder sugar

1/2

teaspoon

good quality vanilla
Instructions
Pour milk into blender. Add in cocoa, powder sugar, and vanilla. Blend all ingredients until fully incorporated, about 30 seconds. Re-blend as needed.

Serve and enjoy!

This will last about one week covered in the fridge. (Or the life of the milk)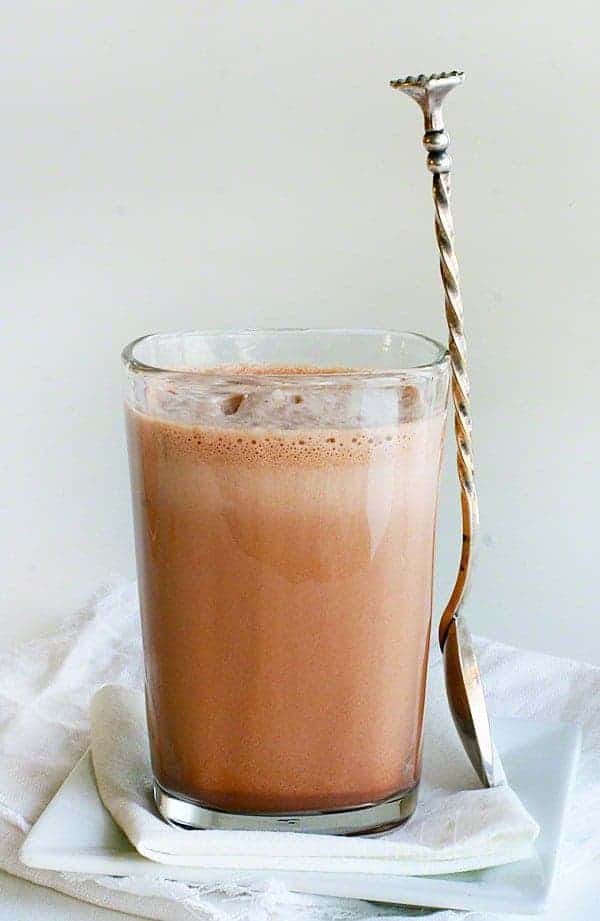 Homemade Chocolate Milk
Not only is it only four ingredients, but you can customize the ingredients to fit your diet!
milk
cocoa powder
confectioners sugar
vanilla
I like to use whole milk, good quality cocoa powder, organic confectioners sugar, and the best quality vanilla I can find, which is McCormick Extra Rich Vanilla Extract.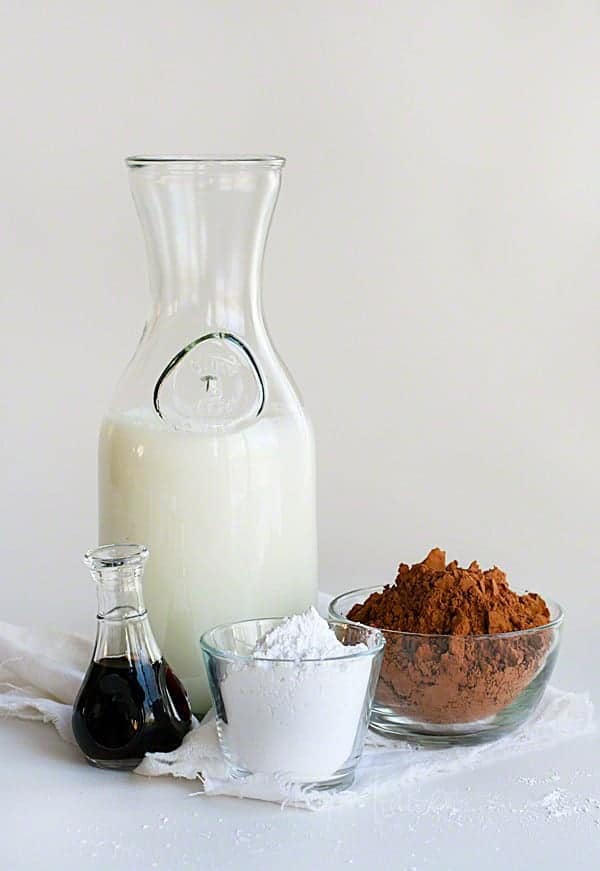 How to Make Chocolate Milk for Your Diet
Want all organic?   Simply choose organic ingredients!  Need dairy free?  Try almond milk.  Want gluten free?  Try raw sugar, natural dark cocoa powder (not cocoa mixes), and pure vanilla extract.  If you want sugar free try replacing the sugar with liquid Stevia. Here is a great post from Deliciously Organic that can help you determine what works best for you!
So basically this awesomely delicious treat is perfect for everyone!
How to Make Chocolate Milk
There are a few easy ways to make homemade chocolate milk. The recipe below utilizes a blender, but you could also just stir the ingredients by hand. Another method would be to add all the ingredients to a jar that you have a lid for. Add ingredients, place lid on top, and then shake shake shake!
What else can you add to Homemade Chocolate Milk?
Some folks like to add a little cinnamon (I tried this and didn't like it) or nutmeg. Others have added about a tablespoon of butter to the blender while mixing. Want it thicker? Try adding a teaspoon for cornstarch before blending.