I was on a mission to create the most decadent and fudgy Blueberry Brownie ever. This recipe is it!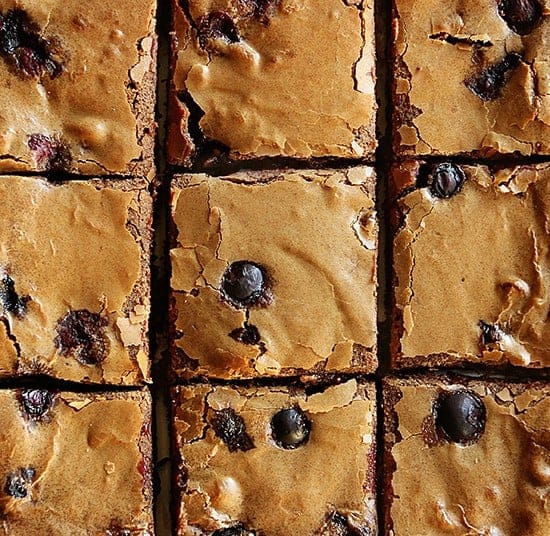 Blueberry Brownies
I had some strict criteria: The center had to have a rich fudge-like texture but the top had to have a delicate and crisp flaky crust.  That in itself is the definition of a perfect brownie (in my humble opinion), but I had to take it one step further.  With all the richness of the multiple levels of chocolate, I wanted to add in a slightly natural raw bitterness most perfectly accomplished with a plump, juicy blueberry.
I heart blueberries.
With all my heart.
And I hope you heart them too.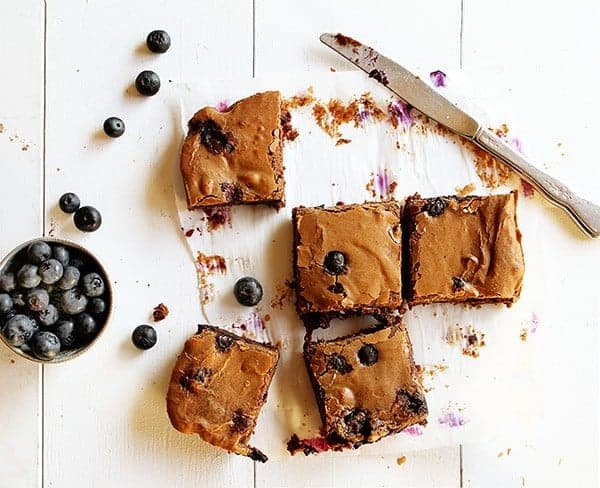 I love them so much I am not even offering up alternatives to blueberry in this recipe.  Please only use blueberries.  Also, I am going for a record on how many times I can say blueberries in one blog post.
This recipe is an adaptation of my Original Blueberry Brownie recipe.  That recipe has a bit more of a cake-like texture and I felt like going for more of a fudge-like consistency, which is why I omitted the baking powder.  If you prefer a cake-like texture, be sure to use that original recipe.  You can also dredge the blueberries in flour prior to baking, this helps the blueberries to not sink and can make the crumb a bit lighter, depending on how much you use.  (I would recommend no more than 2 tablespoons poured over the blueberries)
If you do want to add baking powder, I would add about 3/4 tsp.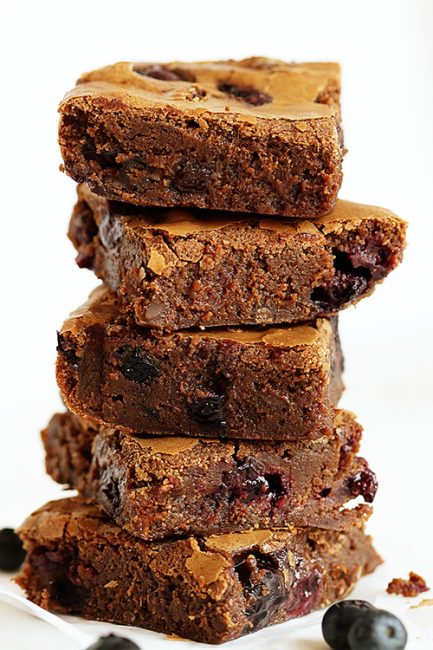 These brownies are AH-mazing.  The texture is everything I dreamed it would be and the flavor is outstanding.  When those blueberries pop and burst within the rich chocolate brownie bite, it's nothing short of perfection.