Blueberry Butter Swim Biscuits combine the flavors of blueberries, butter, and a hint of sweetness with a moist and fluffy crumb and crispy golden brown top. They can be enjoyed as a breakfast treat, a snack, or even as a dessert! Plus, they are SO EASY to make! For another treat filled with blueberries, try my Blueberry Pie Bombs, too!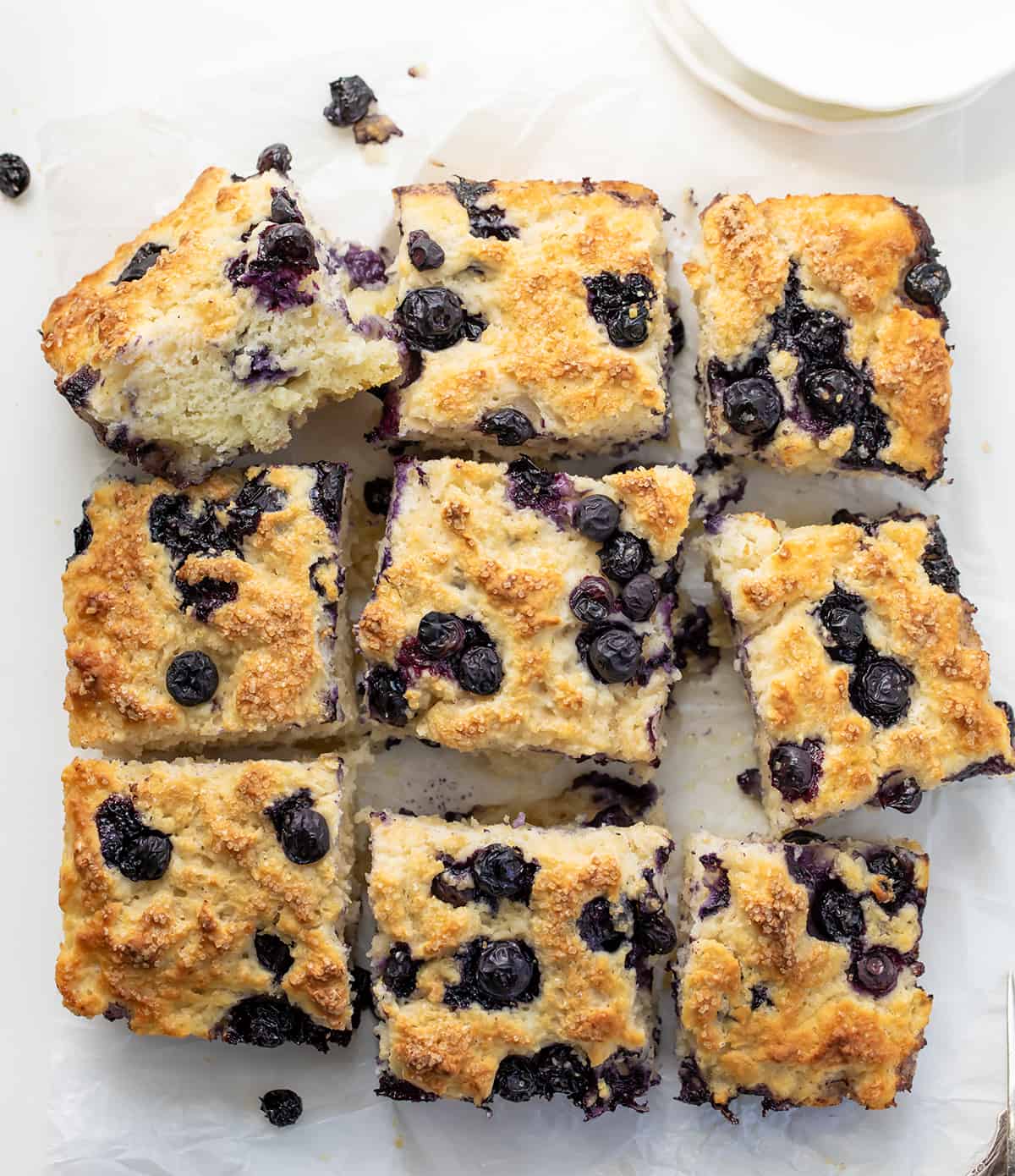 Ingredients & Substitutions
Blueberries: With blueberries in peak season, I love using fresh blueberries as much as possible! However, you could also use frozen blueberries. Most of the blueberries will be tossed in granulated sugar and added to the dough. Reserve about 1/4 cup of berries for the topping.
Granulated Sugar: The granulated sugar will be used to coat the blueberries as well as part of the biscuit dough.
Buttermilk: If you don't have any on hand, make your own buttermilk. I would not recommend using milk in the recipe; you will not get the tanginess you get from the buttermilk.
Butter: With these being butter swim biscuits, meaning they will be 'swimming' in butter, you will need a stick of unsalted butter. When tested with salted butter, the biscuits were a bit too salty for the taste testers.
Turbinado Sugar: Turbinado Sugar is a sugar that would fall between granulated sugar and light brown sugar in both color and flavor. It has a yellowish-brown color and with some molasses content left in the turbinado sugar (which gives it the color), it will provide a slight butterscotch flavor and has larger and coarser grains. If you can't find turbinado sugar, you can use granulated sugar for the topping.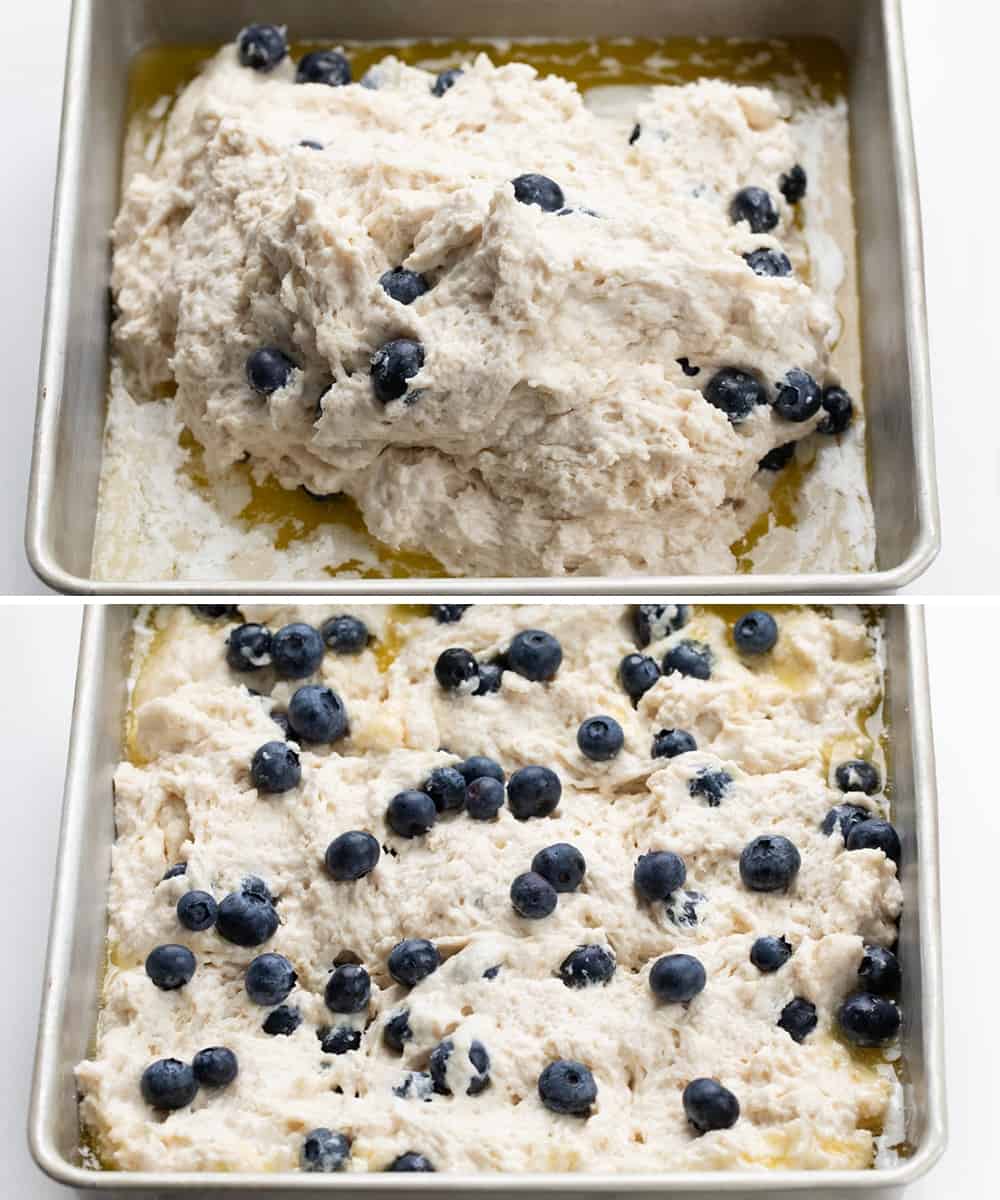 Can I Use A Different Sized Pan?
Sure! You could use a 9×9-inch baking dish or an 11×7-inch dish, but the biscuits will be thinner. If using a different pan, be sure to watch the biscuits closely as baking time will need to be adjusted.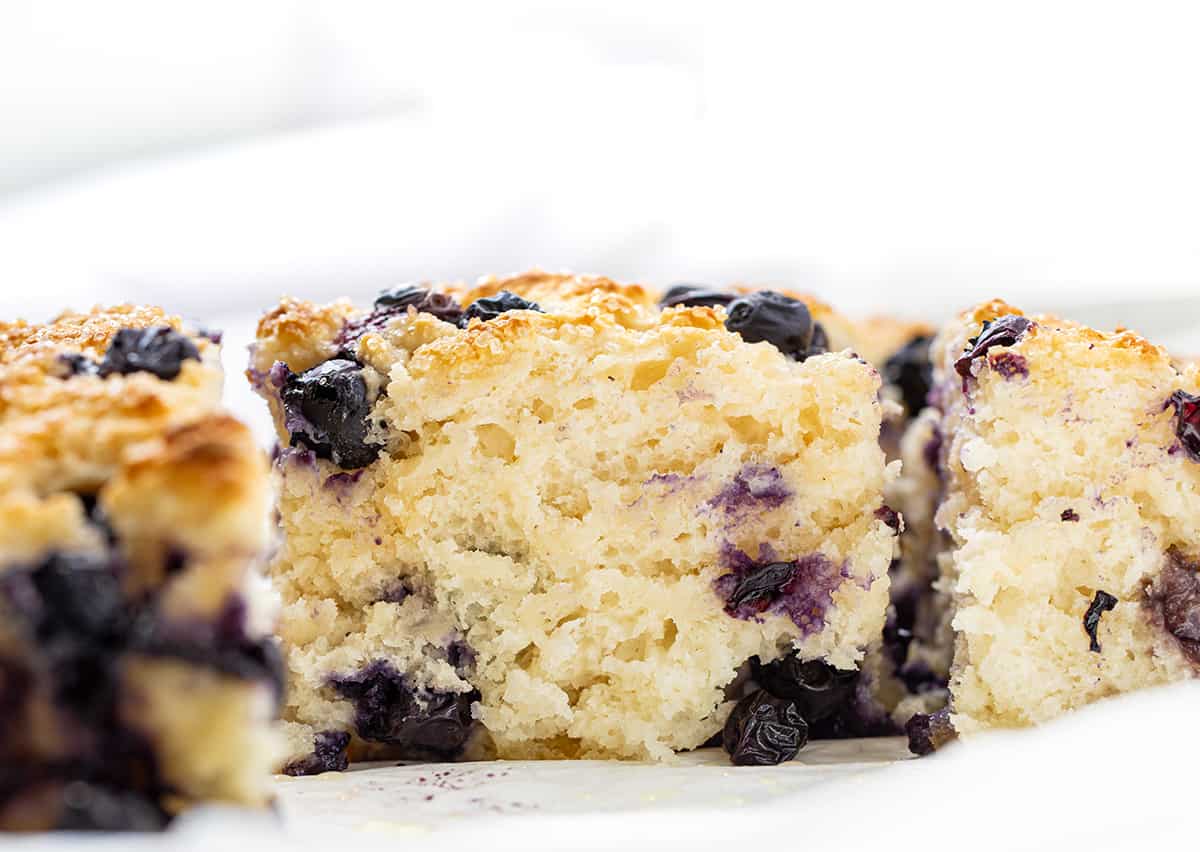 Storing and Reheating Blueberry Butter Swim Biscuits
Although best served fresh on the day of baking, they will last for a couple of days when stored properly.
Allow the biscuits to cool to room temperature.
Wrap tightly with aluminum foil. (Only use plastic wrap if the biscuits are completely cooled; trapping them in hot air could make the biscuits soggy.)
Place in refrigerator to store for up to 2-3 days. (You can also leave the biscuits at room temperature if you prefer.)
Warm in the oven at the lowest temperature for up to 10 minutes when ready to serve.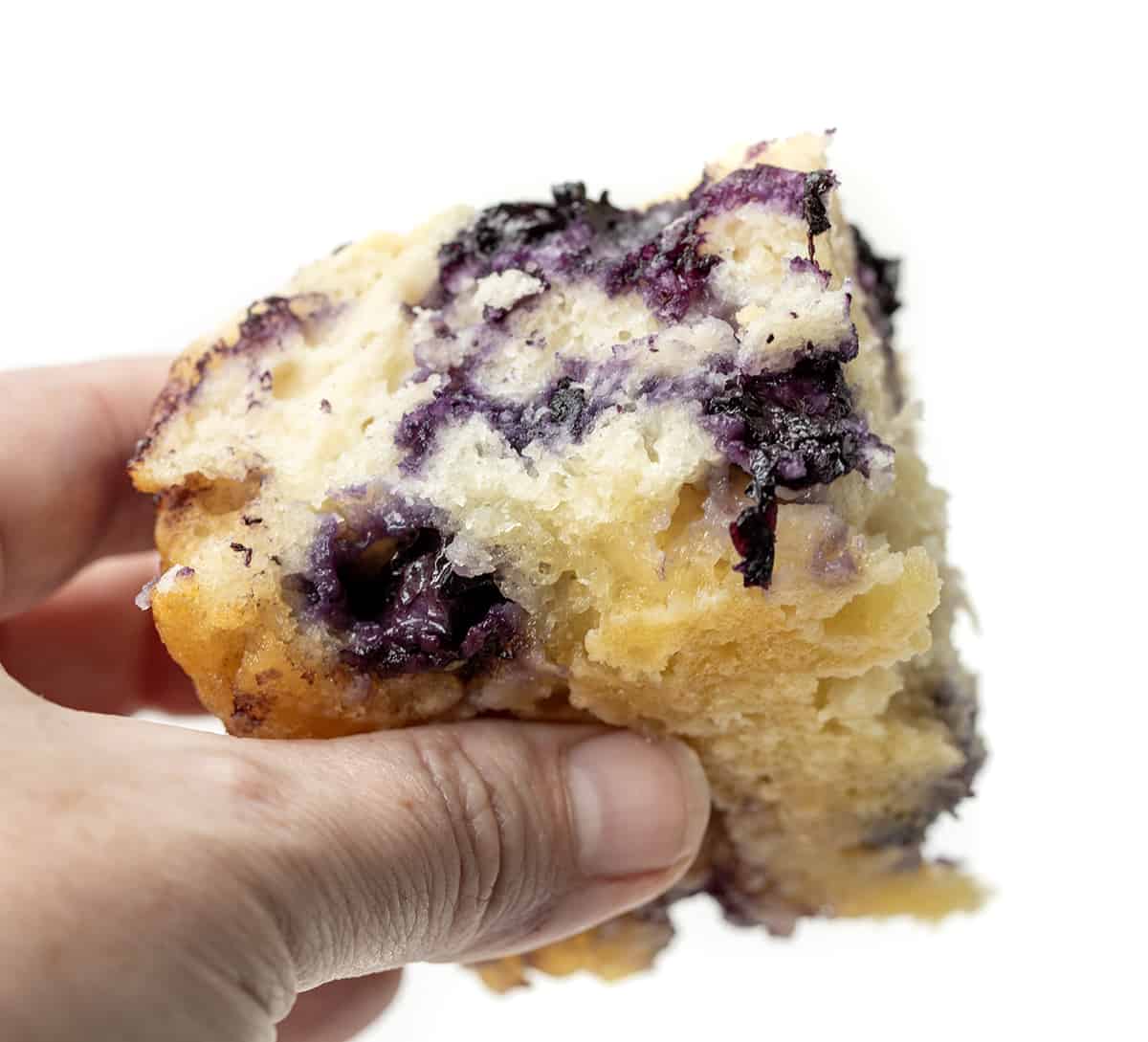 Can I Freeze Butter Swim Biscuits?
Absolutely! To freeze, wrap cooled biscuits tightly with aluminum foil or plastic wrap and then in a freezer-safe storage bag. If they are wrapped tightly and air can't get to them, they should remain fresh for a couple of months. When ready to enjoy, let them thaw overnight in the refrigerator or at room temperature before reheating.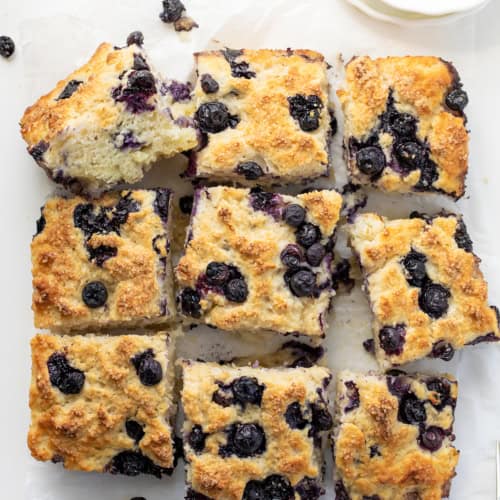 Blueberry Butter Swim Biscuits
Butter Swim Blueberry Biscuits combine the flavors of blueberries, butter, and a hint of sweetness with a moist and fluffy crumb and crispy golden brown top. They can be enjoyed as a breakfast treat, a snack, or even as a dessert!
Ingredients
1

cup

(148 g) blueberries,

fresh or frozen, divided

3

tablespoons

granulated sugar,

divided

2 ½

cups

(312.5 g) all-purpose flour

4

teaspoons

baking powder

2

cups

buttermilk

½

cup

(1 stick / 113 g) unsalted butter,

melted

2

teaspoons

turbinado sugar
Instructions
Preheat the oven to 450°F.

To a small bowl, add ¾ cup of blueberries. Rinse the berries and toss with 2 tablespoons granulated sugar. Set aside.

To a medium bowl, add flour, baking powder, and the remaining tablespoon of granulated sugar. Use a whisk to sift the ingredients.

Pour in the buttermilk and stir until mostly combined, being careful not to overwork the dough.

Fold in the sugar-coated blueberries, including any liquid from the berries.

Pour the melted butter into an 8×8-inch baking dish. Place the dough on top of the butter and use a spatula (or your hands) to evenly spread the dough out to the edges of the pan.

Cut the unbaked dough into 9 squares (3×3 pattern). Top with the remaining ¼ cup of blueberries and sprinkle with turbinado sugar. Bake for 30-32 minutes, or until the tops are golden brown.

Allow the butter to be absorbed into the biscuits before cutting and serving.
Did you make this recipe?
Thank you for making my recipe! You took pictures, right? Well go ahead and post them on Instagram! Be sure to mention me @iambaker and use the hashtag #YouAreBaker.
What the Test Kitchen had to say about this recipe: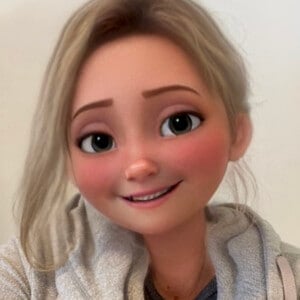 Autumn
Butterswim Biscuits with blueberries? Yes, please! These biscuits are a breeze to prepare and taste great! The blueberry is subtly sweet so no overwhelming sugary flavors in this one. This would be perfect paired with a cup of coffee!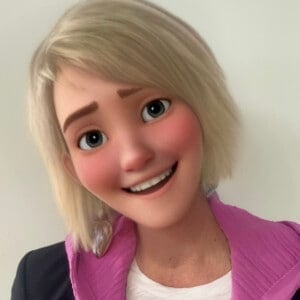 Elizabeth
I LOVE our butter swim biscuits, so I knew I would love them with fresh blueberries. So easy, but so delicious!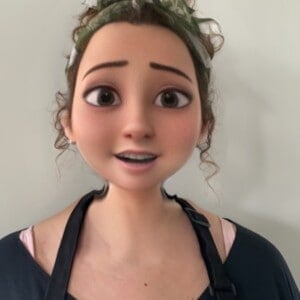 Rachael
Blueberries and the delicious butter swim biscuits, you can't go wrong with it! You could eat this for breakfast or as a snack!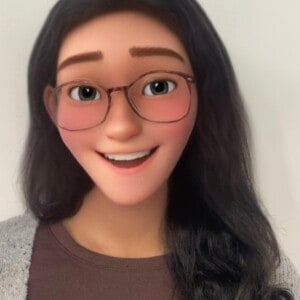 Bella
These butter swim biscuits work so well with fruit! I haven't tried them with anything but savory ingredients. I enjoy how the blueberries offer just a hint of sweetness. The biscuits are buttery, soft, and fluffy!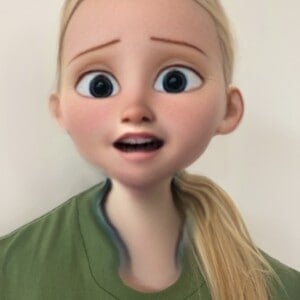 Annabelle
These are easy and so delicious! They're not overly sweet and the blueberry flavor doesn't get drowned out by the biscuits, perfect for morning coffee!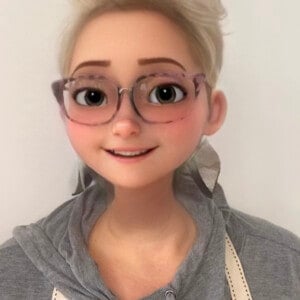 Selena
These are delightful! Just a little sweet and so buttery and delicious. Would make a perfect quick breakfast!