You may have noticed my latest obsession… baking in a skillet.  Its just so darn handy and fabulous, I feel silly that I waited so long to join in the trend!
I have also been obsessing over anything with chocolate or caramel.  As witnessed by my last skillet, the Brownie Oreo Skillet and my Birthday Cake which put an entire Brownie Skillet in the food processor and used it as the bottom layer of the cake.
If you happen to be a mental health expert, lets just agree to pretend that never happened.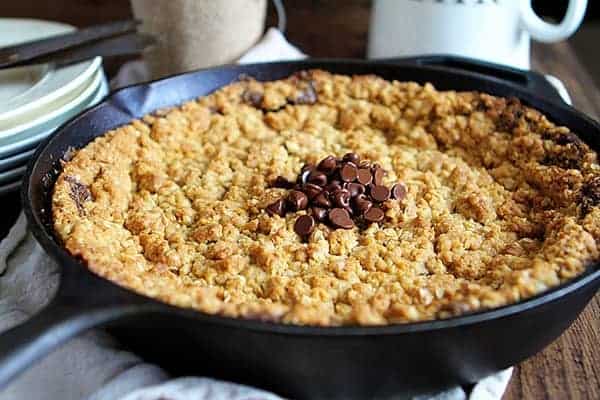 Back to these sweet little diddies.
I adapted a Carmelita's recipe from  Lulu the Baker and tried to make it into a Brownie Carmelita.
Then I forgot to add in the chocolate layer with the caramel layer so I added a couple chips to the top.  THAT IS NOT ENOUGH CHOCOLATE.  DON'T BE LIKE ME.  ADD THE CHOCOLATE IN THE MIDDLE.
I will stop yelling now.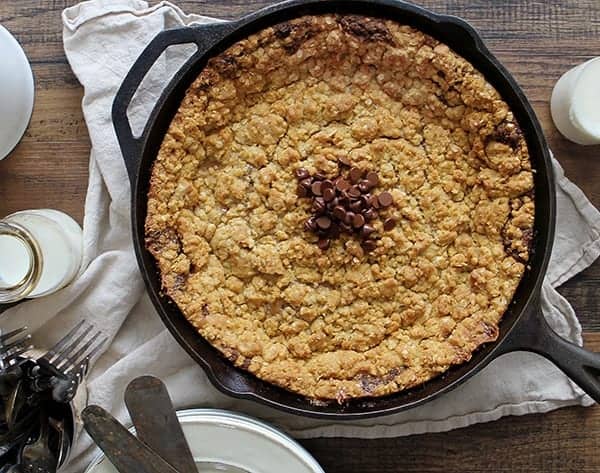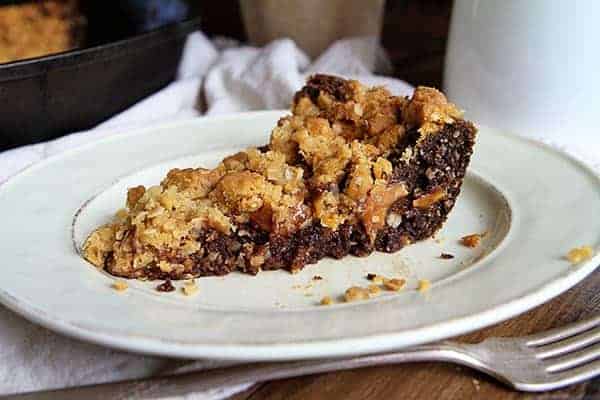 As I mentioned above, make sure you dont forget the chocolate chips in the middle layer like I did.  Also, try not to sneak a bite directly out of the oven as you may be burned on the hot caramel. (Thank you Lulu for that tip!)
The bottom layer isn't exactly a brownie, but its closer to a brownie than a cookie, so hence the name.
My entire family really enjoyed these and I plan on making them again and again and again.  And again.
And again.