Not really sure I can call these carmelita's, but if not I am hoping the carmelita police is busy pursuing other more serious offenders.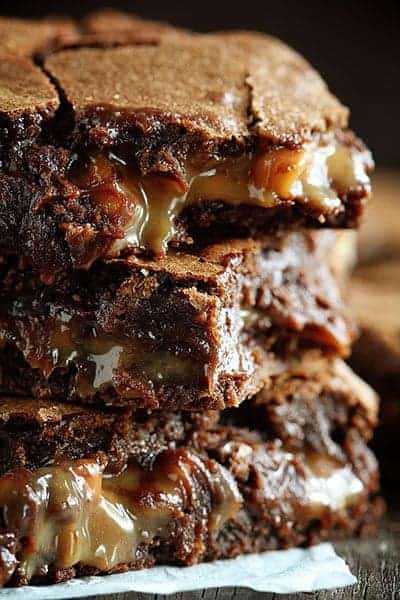 I kinda love the name 'brownie carmelita' and want to keep it so please don't tell me if it is completely being used out of context.
But you can see why right?  I mean, yeah.  That carmel is pretty much all over the place with it's awesome buttery smooth richness.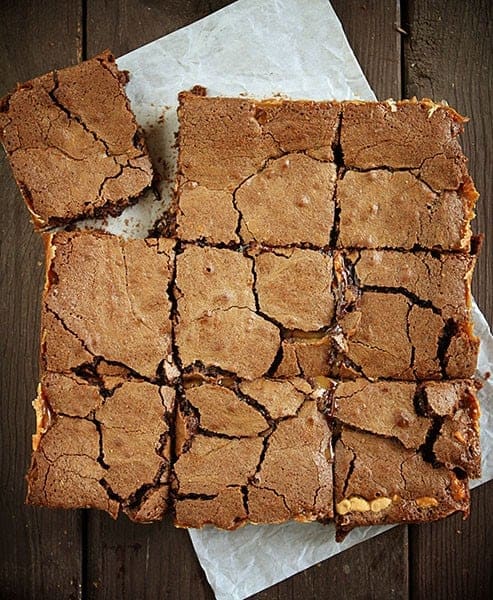 They looked harmless enough at first.  But then I started cutting into them… and the crispy flakey chocolately crust cracked under the pressure of my knife.
Just under the surface was this river of golden carmel.
I may have shed a tear of joy, or maybe it was drool but either way it was hard to contain my excitement.
Recipe adapted from Best Homemade Brownies and inspired by Carmelitas.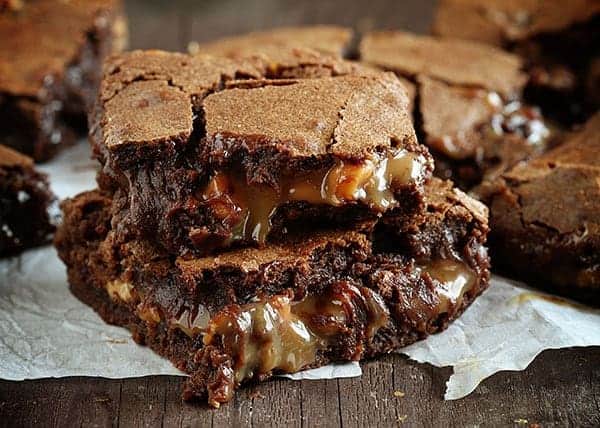 Tips for Success:
I mention in the recipe to use a prepared pan.  For this recipe specifically, I recommend lining the pan with parchment paper that extends up over the sides.  Carmel can be very sticky and unforgiving when washing dishes!  Not only does the parchment help you to easily remove the brownies from the pan, but also means there is one less dish to wash.
You are baking one layer of brownie then immediately adding some peanut butter morsels over top, then covering the morsels with hot caramel. (and THEN the remaining uncooked brownie batter) Even though there is a lot of heat there, not all the morsels will melt.  I preferred the texture of unmelted morsels, but if you prefer you can melt the morsels first and spread on with an offset spatula.
Make sure that you allow the brownies to cool before cutting.  The caramel does need the time to cool so that it may slightly solidify.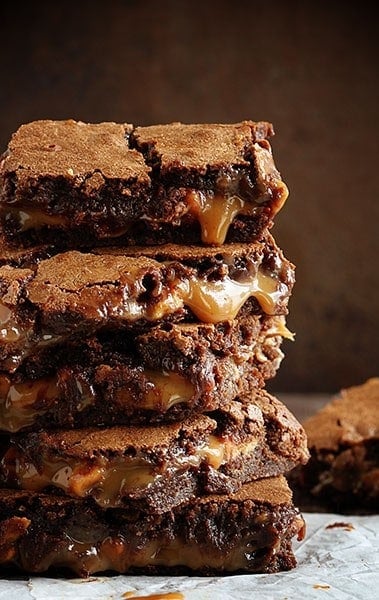 If you happen to love brownies and peanut butter and carmel… I cannot recommend these brownie carmelita's more. They seriously are one of the BEST brownies I have ever made and eaten and I will be making them for everyone that comes over.  Be warned! 😉