This is one of those, "I just want to eat the most fattening ridiculous thing possible," kind of treats.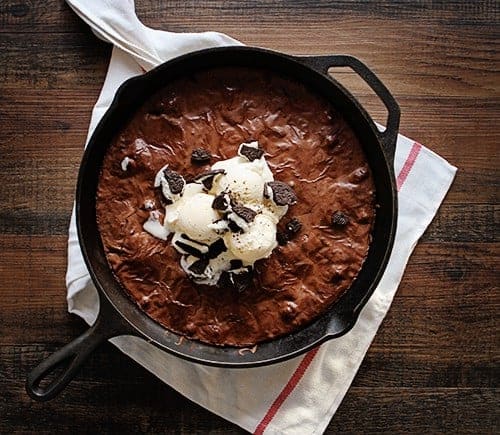 I dont even have a "recipe" to share.
Not a from-scratch one anyway.  This is boxed brownies.  With Oreo's.  And vanilla ice cream.
Basically one notch below rocket science.
Here is what I did:
Mix up a batch of brownies.  (Feel free to use your favorite from-scratch recipe)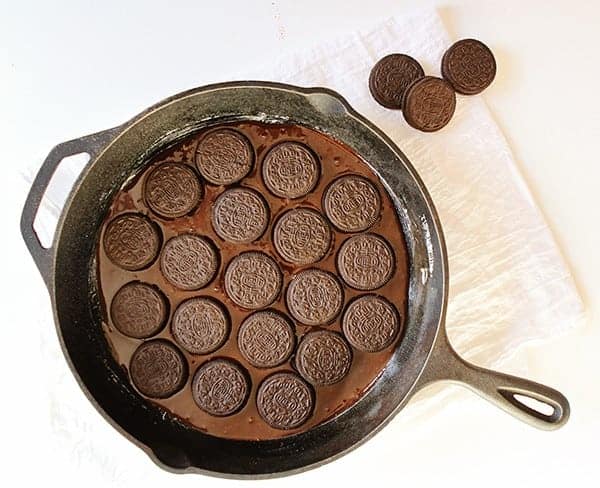 Prepare your cast iron skillet. (Everyone does this differently it seems, so just make sure you prepare it in a way that will ensure your brownies dont stick.)
Pour 1/3 of your brownie batter into your prepared skillet.
I used 19 Oreo's and placed them over the batter.  Pour remaining 2/3 of batter over Oreo's.  Be sure to cover them all!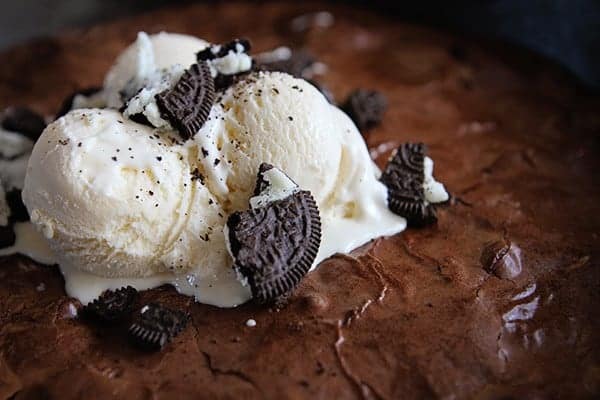 Bake for about 35 minutes.  Since the skillet retains heat so well you will want to remove them a couple minutes before they are completely done.  I inserted a toothpick at 35 minutes and when it was removed there were a few tiny wet crumbs.  This is good.
Very good.  Ooey Gooey good.
Take the brownies out of the oven and let them sit for about five minutes.  Then scoop some vanilla ice cream over the top and drizzle with a few crushed Oreo's.  You can also glop some Hot Fudge on.  Maybe even some marshmallow topping.  Or caramel.  Or butterscotch sauce.
I have no idea why I capitalized Hot Fudge.  It just seemed right.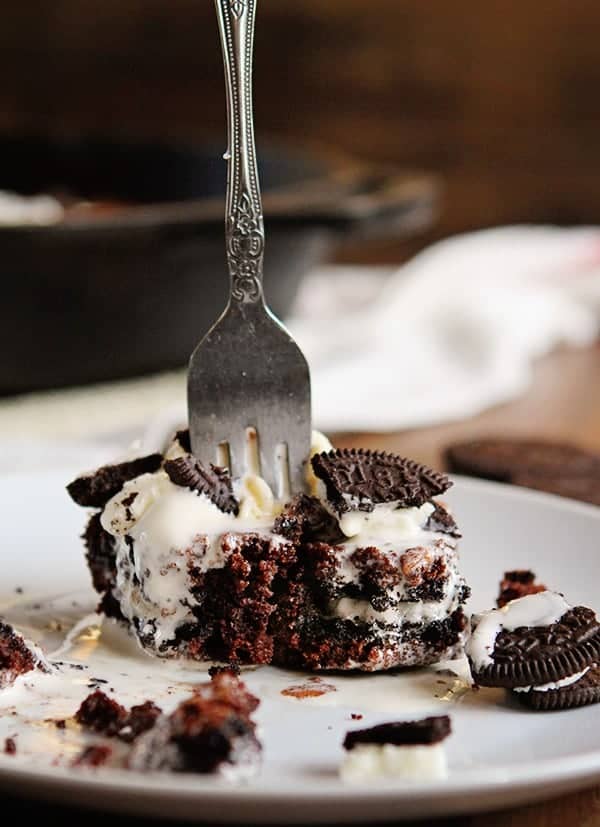 Then cut yourself a slice.  And stop and take a picture because that would be pretty.  Or lose all control and start eating and then remember you need to take a picture.
I, uh must have been going for a "rustic" image here.  Yeah, thats it.