I had the distinct pleasure of getting to watch one of America's greatest Chef's in action recently.
Cat Cora was at Macy's doing a presentation and promoting her latest book, Cat Cora's Classics. (Which I bought. Oh yeah. Now I have a staggering four cook books in my collection)
When I first started getting interested in making decorated sugar cookies, I scoured the internet and youtube looking for tutorials and tips. Cat happens to have a little video and it was the first one I ever watched on decorating cookies.
Well, you know I had to bring her a little something…seeing as she was basically the catalyst that helped me to foster my insane love of all things sugar cookies.
I just made her a few…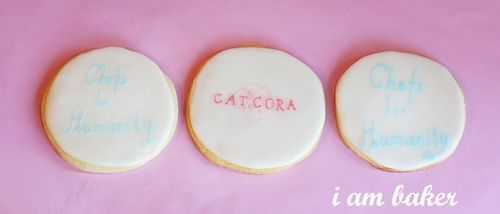 Sorry about the light color*… the blue cookies say "Chefs for Humanity" which is a group that Cat is the President and Founder of.
The pink center cookie is based off her website logo.
I also made some with her book titles on them and more of her name.
But what was really fun about it all was the way I planned on giving them to her.
*I had just finished making a few dozen baby shower cookies for my SIL, and I only had the light colors on hand.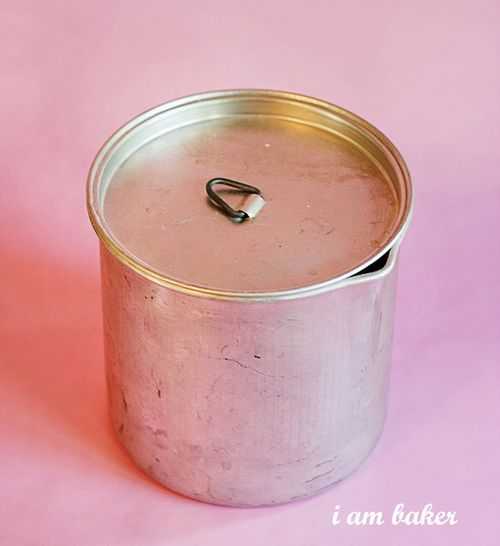 How fun is that? A pot!
Not only is it a pot, its a mini pot!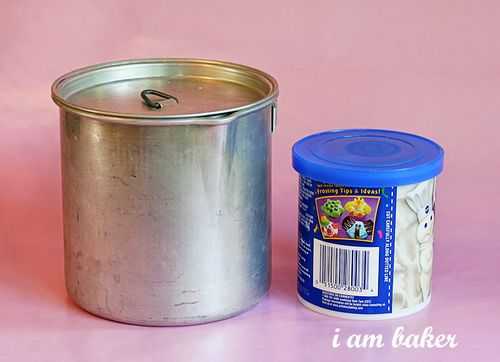 Look how tiny it is! I got it at the thrift store for $1.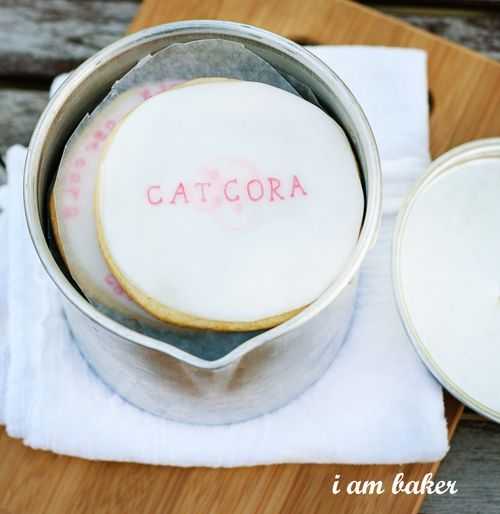 I made the cookies to fit perfectly inside.
She was so kind and appreciative when I gave them to her.
She just oozed grace. That or southern charm. I get them confused.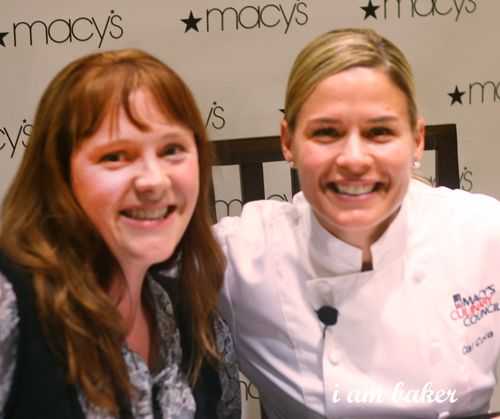 She also happens to weigh maybe 90 pounds soaking wet, so I sorta look like a giant ogre next to her.
Good times.
Anyway, it was fantastic seeing a pro at work and I just loved meeting and chatting with her and I really hope she liked her cookies!