I set off to make the perfect Superbowl Sunday Cake. While I have no intention of even watching the Super Bowl, you know I will embrace any excuse to make a cake.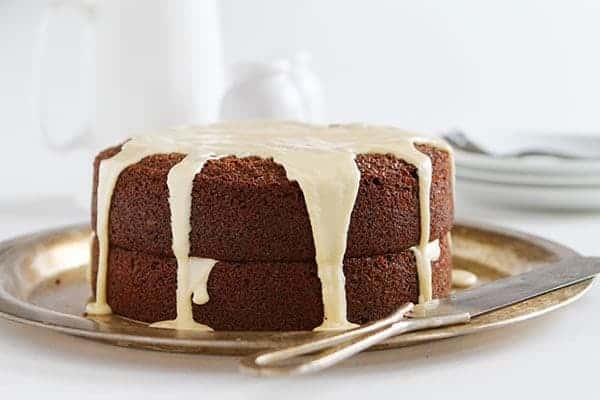 Here is the God's honest truth:
This cake tasted way too much like beer for me. I dismissed it and vowed to perfect the recipe.
HOWEVER!
We happened to have Bible study the next night and I offered some to all the men. (there was only one lady there and she is gluten free) They all LOVED it. As in, their plates were spotless afterwards they loved it so much. Wonderful God fearing men were practically licking their plates. I knew I was on to something.
So here is my warning… this is a cake for the beer lover. And obviously, NO KIDS!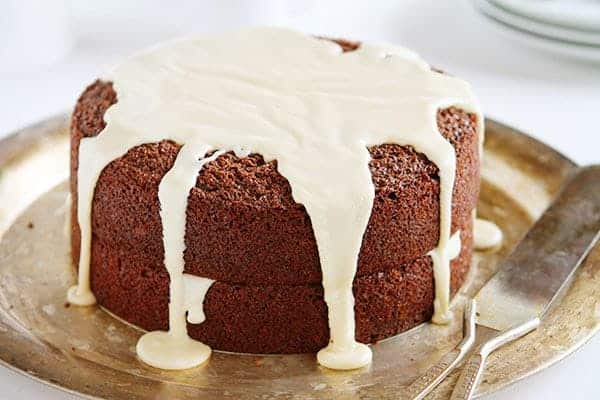 Another confession:
The glaze really, really ads to the boozy flavor. If you were to use a typical buttercream this would definitely be pleasing to everyone, and I am guessing even acceptable for children.
Recipe adapted from Kitchenthusiast.
But lets talk beer for one second.
The inspiration for this cake truly came from this beer I happened to see in the liquor store.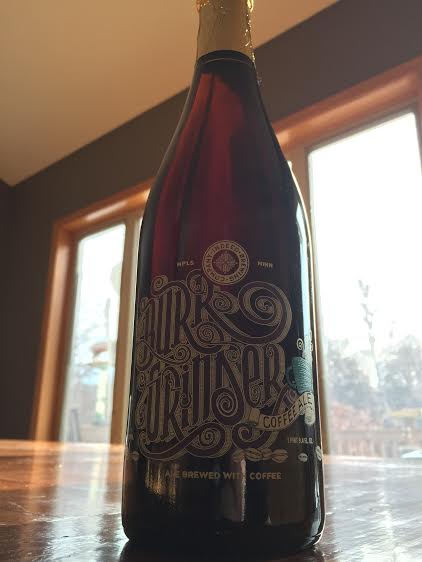 It is called Burr Grinder and is made by a local brewery here in Minnesota called Indeed Brewing.
Here is how they describe it:
Beer geek. Coffee nerd. Whatever name you prefer, this beer has you covered. We teamed up with our Northeast Minneapolis neighbors at Dogwood Coffee to brew this one of a kind "coffee beer." Burr Grinder is infused with freshly ground Colombia El Meridiano coffee before being finished with cold brewed Dogwood NEON. Toasted caramel and toffee sweetness are coupled with sweet, ripe fruit notes. This beer delivers such an intense coffee punch that it'll have you wondering whether you should drink it by the mug or by the pint!
Are you as fascinated as I was???
Since I am a huge fan of using coffee to bring out the flavor of chocolate, I knew the second that I saw this beer I wanted to make a chocolate cake.
I also used this beer in the glaze for a BIG beer impact.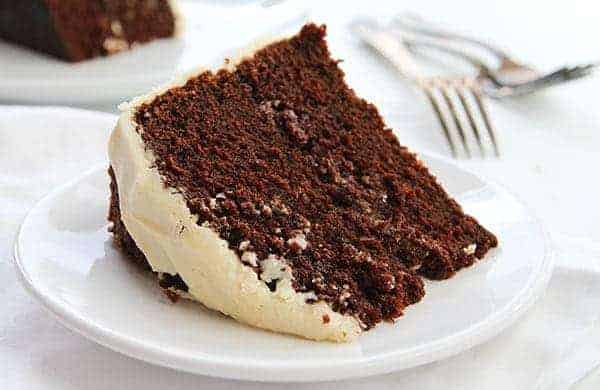 As you can imagine, this cake is beyond moist and seriously unique. And definitely a must try for anyone who likes cake, coffee and beer!
So, who are you rooting for in the Super Bowl? I am cheering for the Vikings. 😉
Disclosure: I really did just happen to see this in the liquor store. Indeed Brewery has no idea I am sharing their product!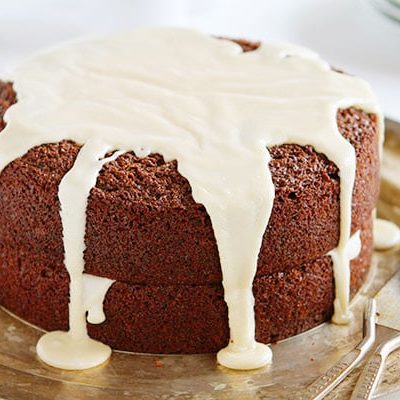 Chocolate Beer Cake
I set off to make the perfect Superbowl Sunday Cake. While I have no intention of even watching the Super Bowl, you know I will embrace any excuse to make a cake.
Ingredients
1 3/4

c

all-purpose flour

2

c

granulated sugar

3/4

c

unsweetened cocoa powder

2

tsp.

baking soda

1

tsp.

baking powder

1

tsp.

salt

3/4

c

sour cream

1/2

c

vegetable oil

3

large eggs

at room temperature

1

c

your favorite beer
Beer Glaze
3

c

confectioners sugar

2

tablespoons

beer
Instructions
Preheat the oven to 350°F. Prepare (butter & flour or spray with non-stick spray) two 8-inch round cake pans.

Sift together the flour, sugar, cocoa, baking soda, baking powder and salt in a large bowl. Set aside.

In a stand mixer add in the sour cream, vegetable oil and eggs. On low speed mix the ingredients together.

Gradually add the dry ingredients into the wet ingredients.

Beat on low until just combined, scraping down the edges as necessary. Be careful not to overmix.

Remove bowl from mixer and fold in the beer.

Divide the batter between the prepared pans and bake for 30 to 35 minutes, or until a cake tester comes out clean.

Cool the cakes in their pans for 10 minutes before carefully turning them out onto a cooling rack.
Beer Glaze
In a medium bowl add all the confectioners sugar and whisk to remove all lumps. One tablespoon at a time, add in the beer. (A fuller bodied beer will typically add more flavor and color.)

Stir until you reach desired consistency, one that is similar to pancake batter.
To Assemble Cake:
Place one cool layer of cake on cake stand.

Drizzle approximately 1/4 cup of Beer Glaze over cake, allowing it to spill over sides.

Place other layer of cooled cake on top and drizzle with remaining glaze.

Cake can be served immediately or refrigerated for 24 hours. Glaze will harden but cake will remain quite moist.
Did you make this recipe?
Thank you for making my recipe! You took pictures, right? Well go ahead and post them on Instagram! Be sure to mention me @iambaker and use the hashtag #YouAreBaker.