Today is a wonderful magical day! Not only do I get to share a new recipe that our family adores, but we can all celebrate a very special lady!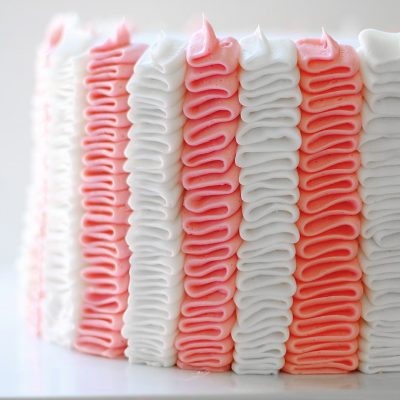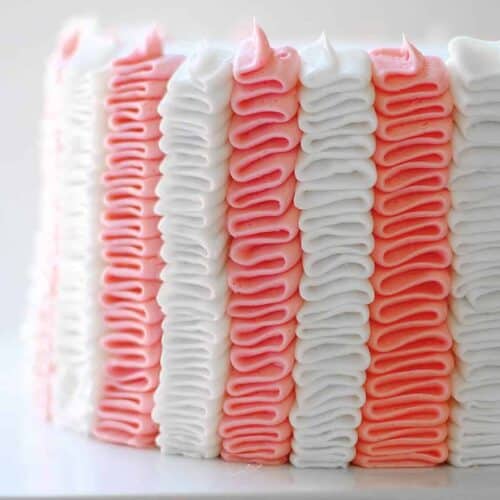 Chocolate Beet Cake
Today is a wonderful magical day! Not only do I get to share a new recipe that our family adores, but we can all celebrate a very special lady!
Ingredients
8

oz

beets

unpeeled, rinsed and scrubbed free of dirt

1

c

superfine sugar

Pinch

of salt

1

tsp.

McCormick® Extra Rich Vanilla

5

large eggs

separated, at room temperature

1

tsp.

baking powder

3

tbsp.

unsweetened cocoa powder

the darkest you can find, natural or Dutch-process

1

c

flour

7

oz

butter

at room temperature, cubed

1/4

c

hot water

7

oz

bittersweet or semisweet chocolate chopped

Powdered sugar
Instructions
Prepare a springform pan and line the bottom with parchment paper.

Boil the beets in salted water until they're very tender (when you stick a knife in them it should just slide right in) or about 45 minutes. Drain then rinse the beets with cold water. When cool enough to handle, slip off the peels.

Roughly chop the beets and then put them in a food processor until you get a coarse purée. (If you don't have a food processor, use a cheese grater.)

Preheat the oven to 350ºF.

In a double broiler on the stove, melt the chocolate, stirring as little as possible. Once it's nearly all melted, turn off the heat (but leave the bowl over the warm water), pour in the hot water and stir it once.

Then add the butter and gently stir a few times.

Sift together the flour, cocoa powder, and baking powder in a separate bowl.

Remove the bowl of chocolate from the heat and stir until the butter is completely melted. Let sit for a few minutes to cool.

Stir the egg yolks together and briskly stir them into the melted chocolate mixture.

Add in the vanilla and fold in the beets.

In a stand mixer whip the egg whites until stiff. (about 3 minutes)

Remove bowl from mixer and gradually fold the sugar into the whipped egg whites with a spatula.

Once incorporated, fold the egg whites into the melted chocolate mixture, being careful not to overmix.

Fold in the flour and cocoa powder.

Scrape the batter into the prepared cake pan and REDUCE THE HEAT of the oven to 325ºF and bake the cake for 40 minutes, or until the sides are just set but the center is still is just a bit wobbly. Do not overbake.

Let cake cool completely, then remove it from the pan.

Sift powdered sugar evenly over the cake for serving.
Did you make this recipe?
Thank you for making my recipe! You took pictures, right? Well go ahead and post them on Instagram! Be sure to mention me @iambaker and use the hashtag #YouAreBaker.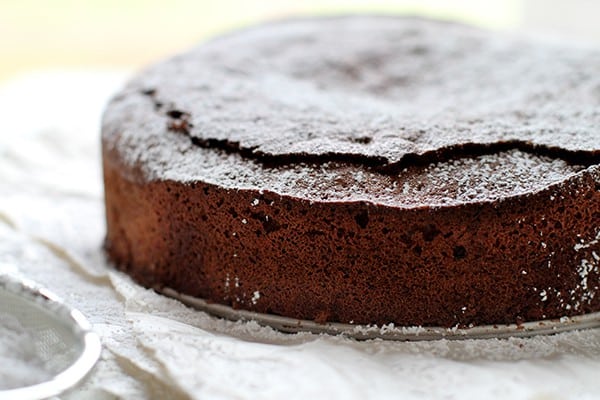 Catherine is the amazing woman and talent behind the weelicious blog. She is that awesome mom who creates healthy and FUN meals for her kids and who is seen all over national television and the Food Network.
I was lucky enough to meet Catherine in Miami last year and was completely charmed by her humble spirit and generous smile. She really is so kind and sweet. I had a bit of a girl crush!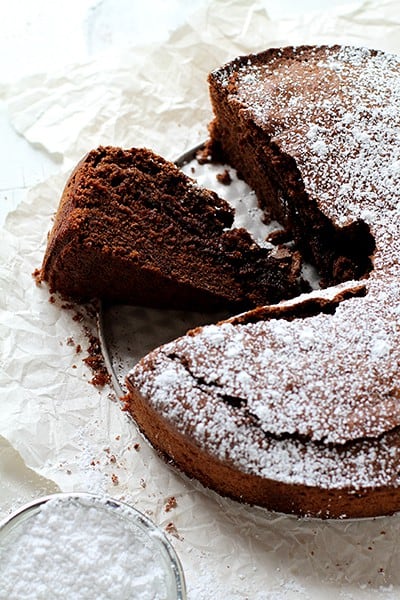 Today some friends and I are getting together to celebrate her and her newest addition! Catherine is pregnant and this is her Virtual Baby Shower!


In honor of Catherine's clean and healthy eating, I decided to make her (you) a cake that is a bit healthier than more of the recipes you see here.
It is a chocolate cake with beets in it. Now, if you are anything like me, that may have scared you just a little. But rest assured… it should not! This cake is delicious and people seriously do not even know they are benefiting from the healthiness of the beets all while enjoying a beautifully delicious cake!
Recipe just barely adapted from popsugar who adapted from David Lebovitz who adapted from Nigel Slater.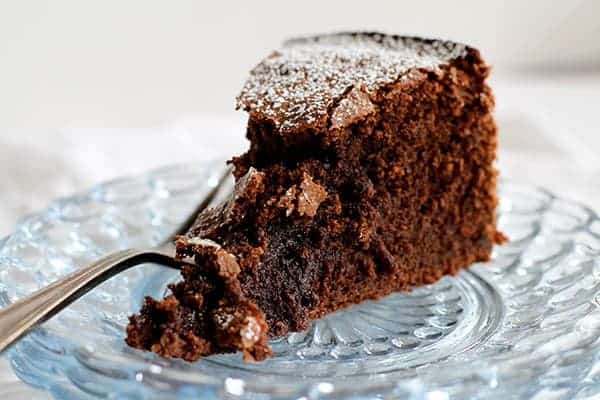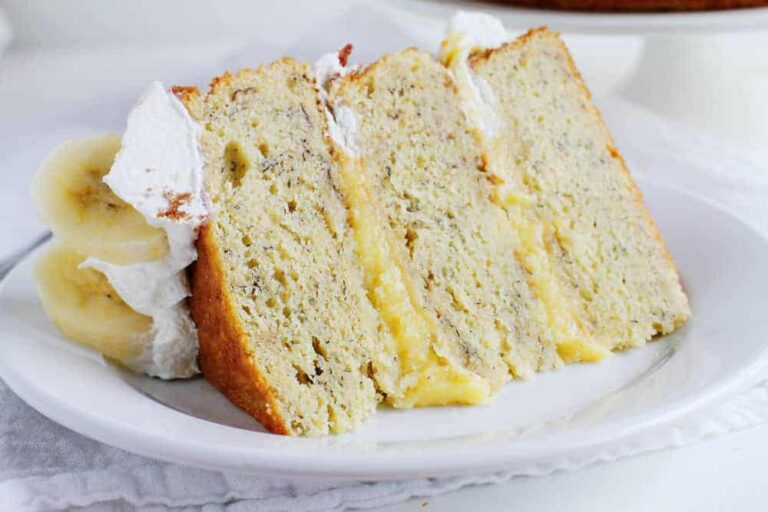 Truth be told, I did overcook my cake slightly! Do not be like me. I forgot to turn my oven down to 325°!! With all of that glorious beet and the fact that it is such a great recipe, the cake was still amazing. But don't you make the same mistake I did!