Today I am hanging out over at Katrina's blog, In Katrina's Kitchen.  I am sharing these little culinary jewels.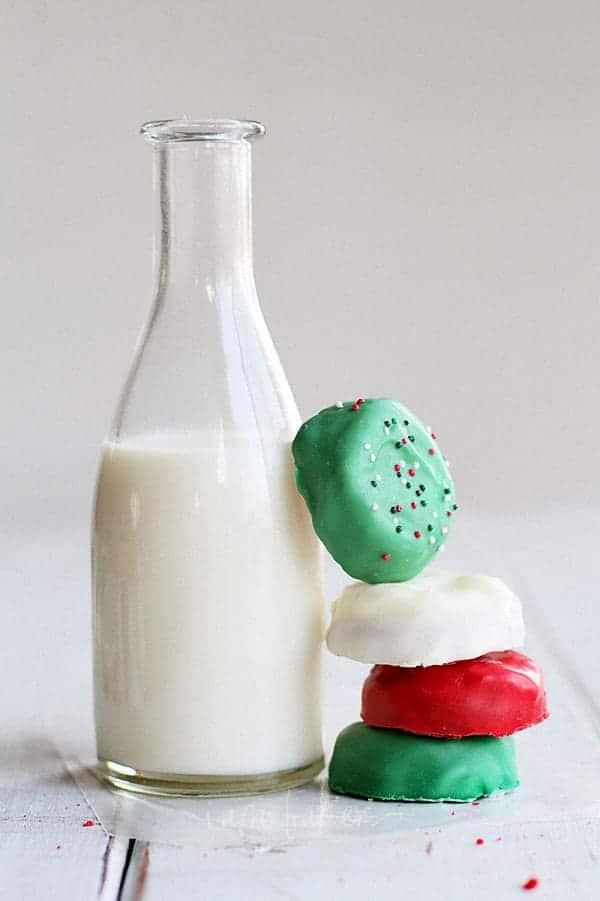 I think thats the first time I have said the word culinary on my blog.   And I am pretty sure I didnt use it correctly.  And I bet you think its just chocolate covered Oreo's.
Well, think again!  They are far from it… these are Red Velvet Sugar Cookies covered in a soft gooey marshmallow coated in creamy dreamy chocolate.  Simply delicious!
<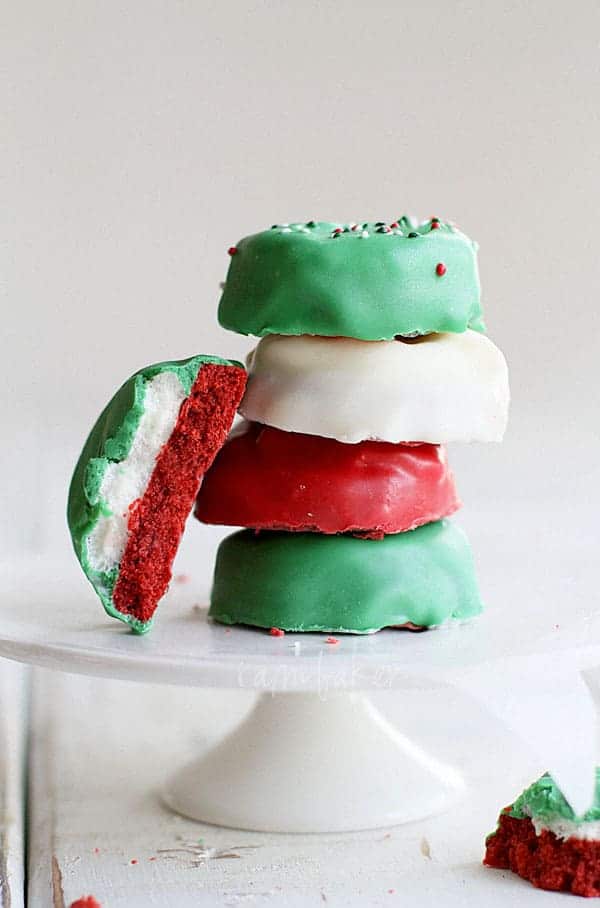 So if you are at all interested in knowing how to make Chocolate Coated Marshmallow Red Velvet Sugar Cookies, then by all means stop over at Katrina's blog!  Click here to see all the cookies she will be featuring in the month of December.  I see some pretty fabulous bakers in there!
*Have you see my original Red Velvet Sugar Cookie recipe?  They lend themselves so perfectly to all holiday celebrations!
Thanks so much for letting me be a part of your event Katrina!