Recipe shared with permission from the Brownies, Blondies, and Bars cookbook. Check out her cookbook and blog, Back for Seconds, for more amazing and creative treats!
Try it once and you will be hooked… these Chocolate Covered Potato Chip Blondies are the perfect combination of salty and sweet.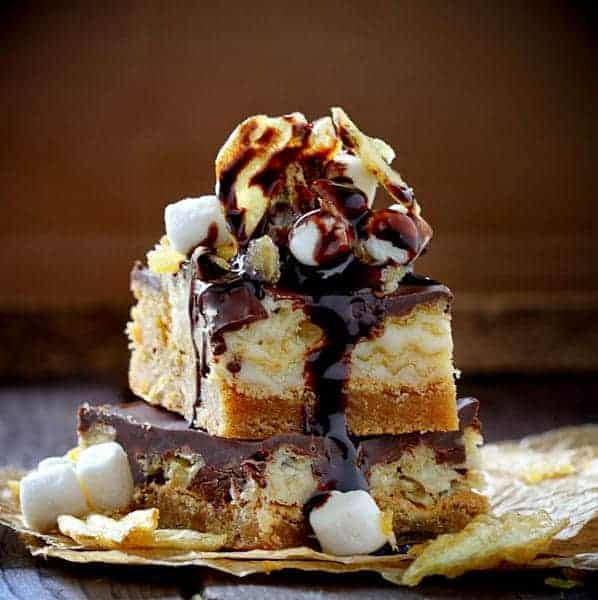 I often test out new recipes on Instagram before sharing them on my blog. I love my Instagram friends and love their brutal honesty when it comes to new things.
Fully expecting there to be a significant backlash for these out-of-the-ordinary blondies, I prepared for the worst.
But the opposite happened… people loved them.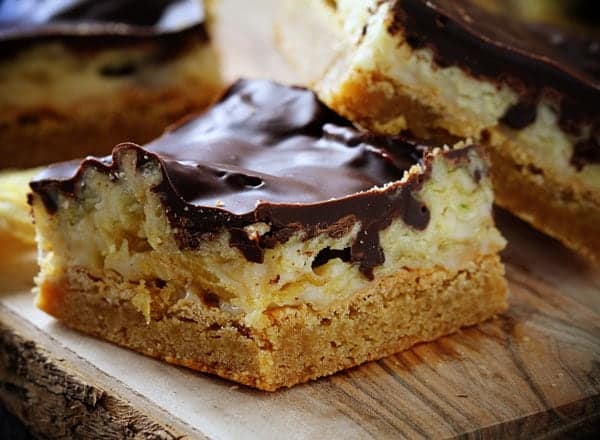 Truth be told… her bars are a bit more tame than mine. She packed all the delicious goodness inside the bar… but I could not resist a ridiculous pile of marshmallows, potato chips and chocolate sauce drizzled over the top!
Either way you make them, they will be amazing. Trust me.
Recipe courtesy of Stephanie Brubaker from Brownies, Blondies, and Bars.
Tips:
If you want to add the marshmallows and potato chips to the top like I have, just make sure you reserve a bit. I used a chocolate sauce (like Hershey's) for the top.
The second time I made these (which was within 24 hours… they are that addictive) I drizzled the chocolate over top with a spoon then added more crushed potato chips on top. If you are a rebel you can use a really fun variety of potato chip… like salt and pepper or vinegar!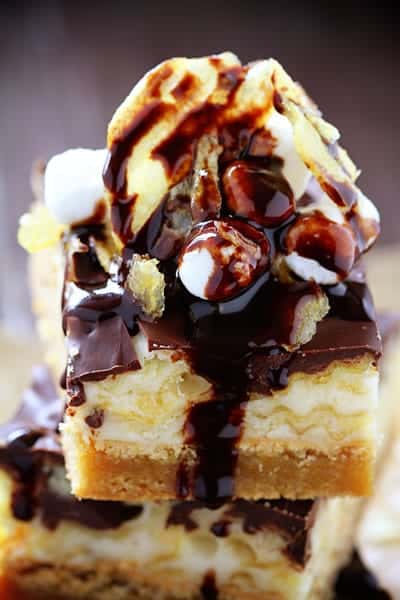 Next time you have a salty/sweet craving this recipe is a must!