I recently attended the 15th annual Kohler Food & Wine Experience. (The resort welcomes guests with gracious hospitality that has earned a Forbes Five-Star and AAA 5-diamond rating!) It was my first time, but it will most definitely not be my last.
Let me tell you why! (recipe for Chocolate Wine Glaze is at the bottom)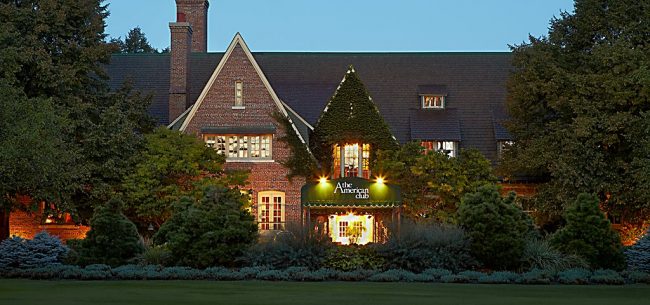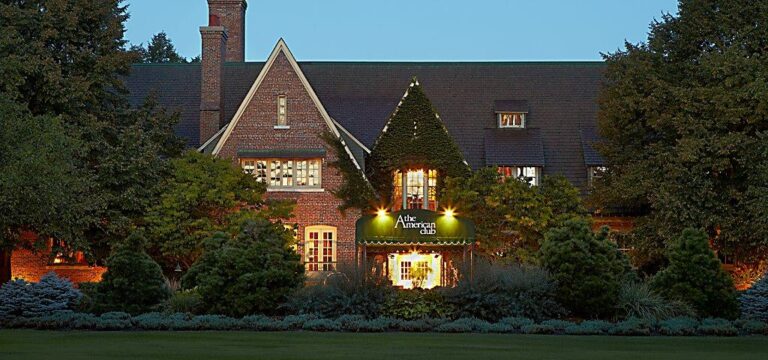 The Accommodations and Service. The setting is absolutely stunning with gorgeous buildings and history all around. As someone who loves architecture and design, being at Kohler was soothing for the soul. Every detail was perfect.
And the service! This is what sets Kohler apart from the rest of the pack. When you are on Kohler property, great service is the norm. If someone doesn't go above and beyond the call of duty, it is considered strange!
And let me just tell you this, there is no shortage of celebrities who visit Kohler. (Sophia Bush was just a few tables away from us while we met and chatted with Jacques Pepin!)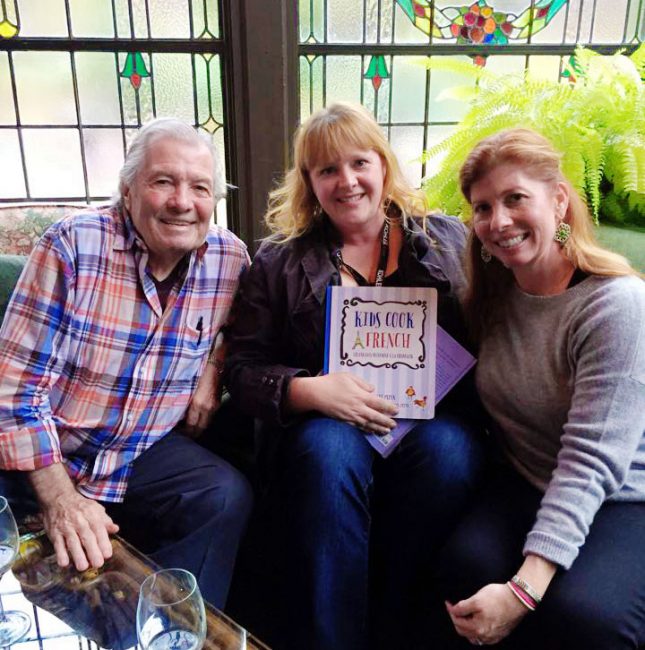 I was fully expected to see the celebrities given the red carpet treatment… but I was wrong.
It was me… it was EVERY guest that was treated like A-listers.
The Food and the Wine. There are no shortages of amazing places to eat and stunning drinks to be shared!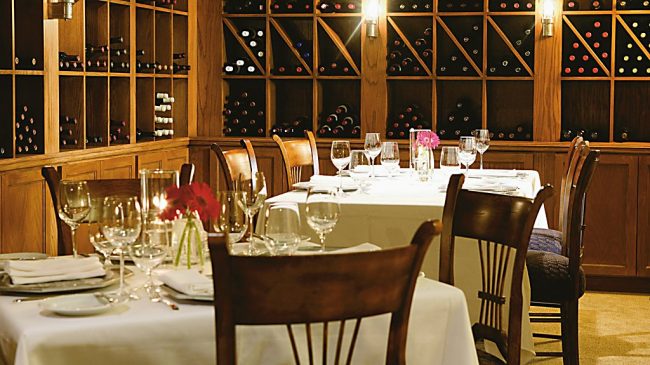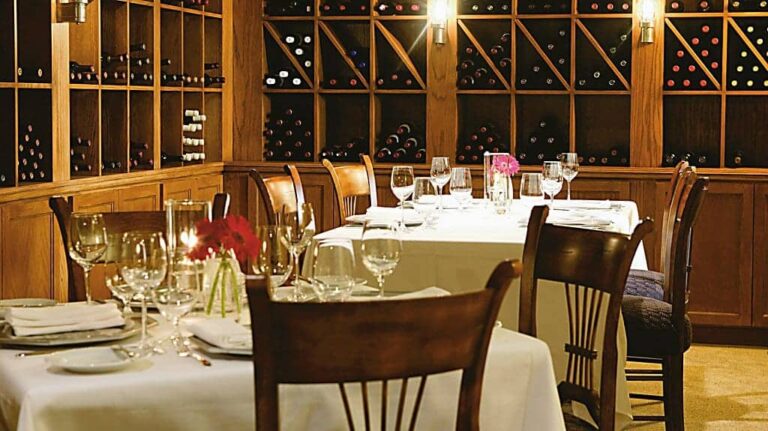 I tried my first ever Kobe Beef Steak at The Immigrant Restaurant.
It was nothing short of spectacular. (I texted my husband and asked if we could get a Wagyu cow. I let him know that we would need to feed it champagne and massage it every 6 hours and offer it a manicured lawn of organic grass to eat. He said we should maybe hold off for now, but I fully intend to break him down.)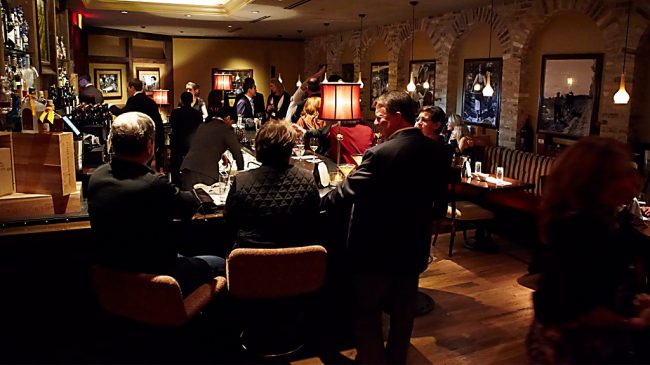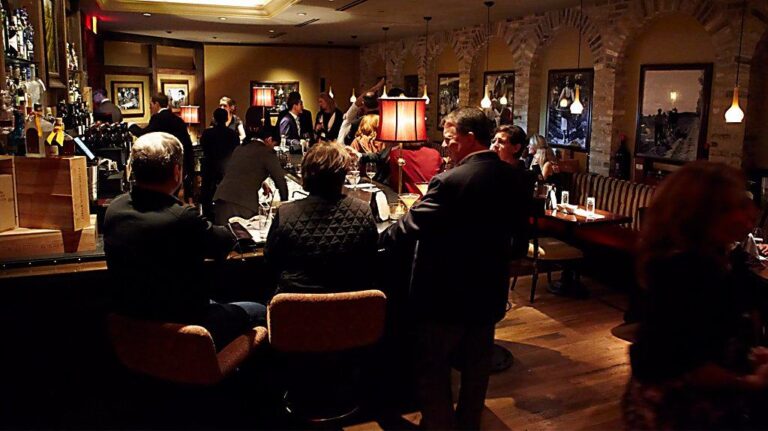 Later we decided to hang out at the Winery bar. It was so beautiful and classy that I almost felt out of place… but that didn't last longer than a moment.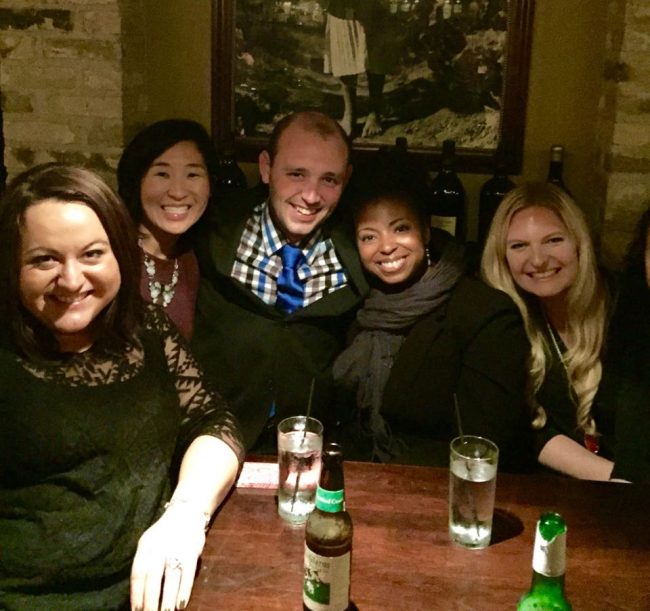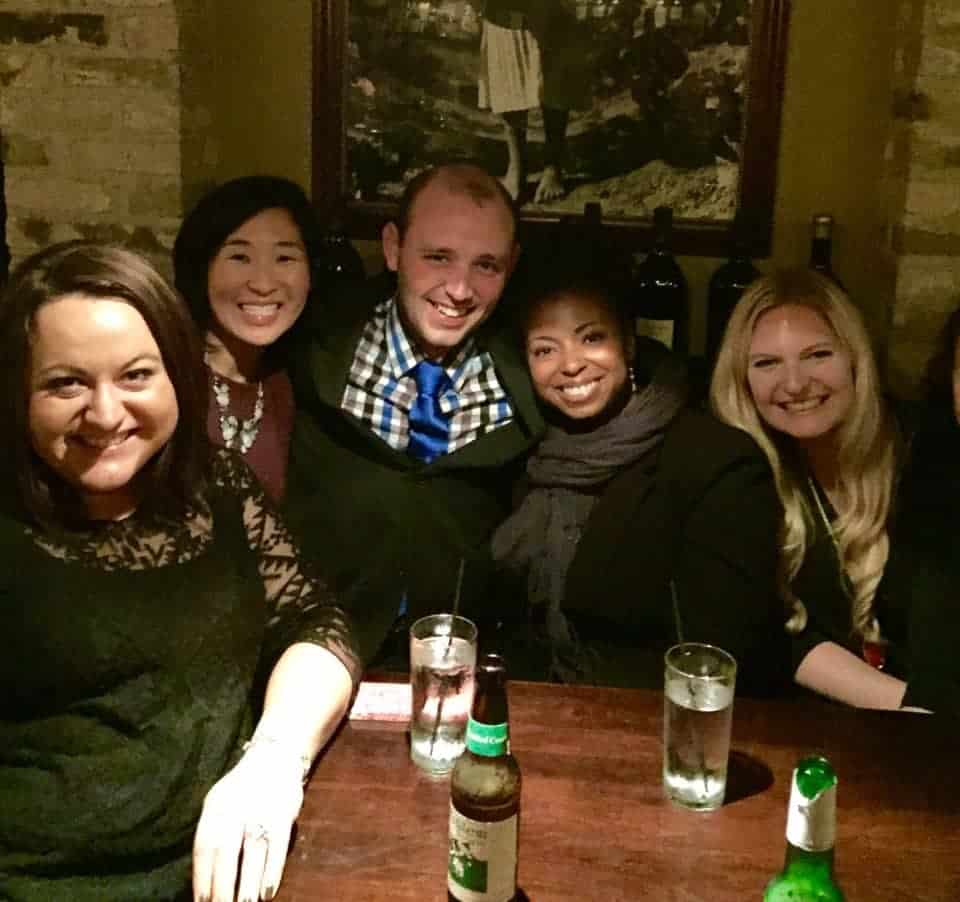 Alice, Ryan, Jocelyn, Kit, and Jessica
Ryan, the phenomenal manager of The Immigrant Restaurant and Winery, was to the rescue. Alice and I were feeling a bit hungry but the restaurant was closed. We mentioned it in passing to Ryan who immediately offered to go get us something… FROM ANOTHER RESTAURANT. He called in an order of cheese curds to The Horse and Plow and then had them delivered to our table in the bar.
Oh, and at the bar a few feet away people were opening a $35,000 bottle of Balvenie Scotch.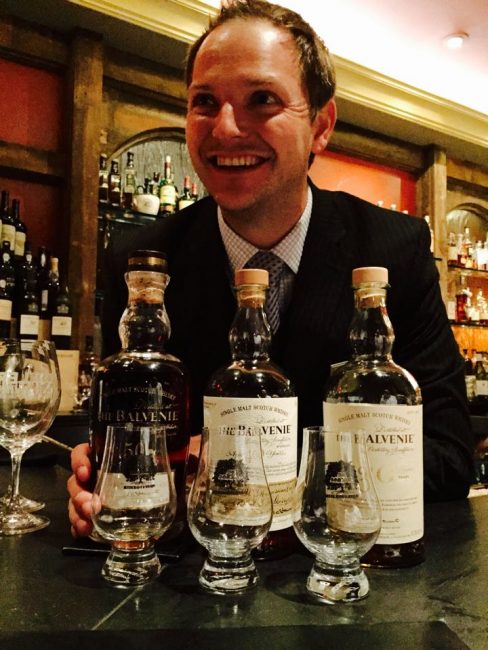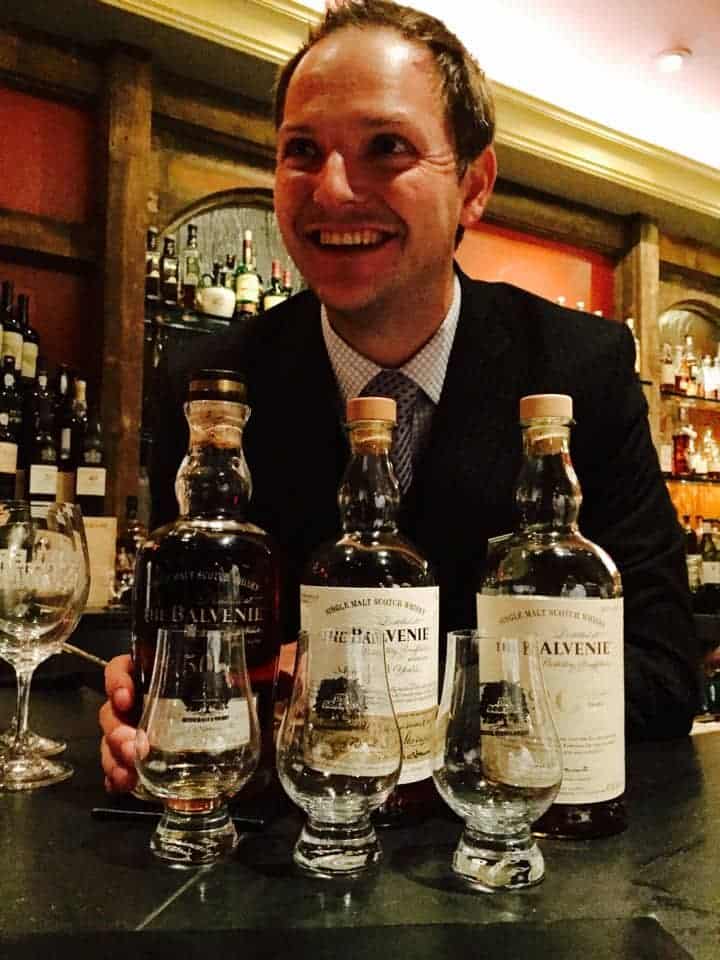 Nope. Not a misprint. It is most definitely $35,000 a bottle.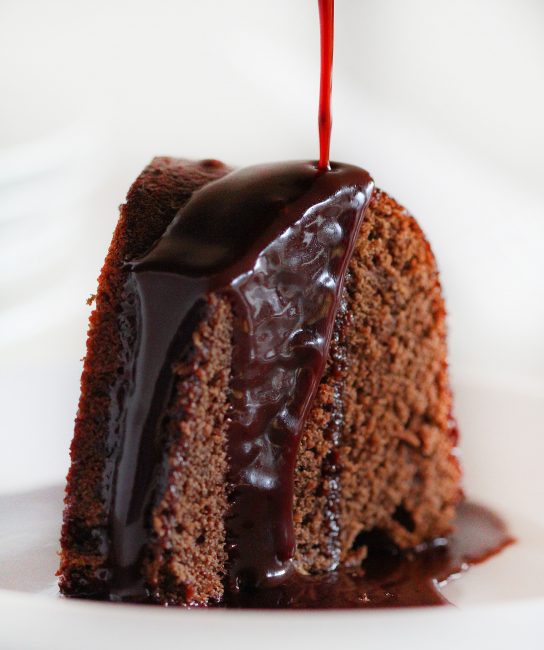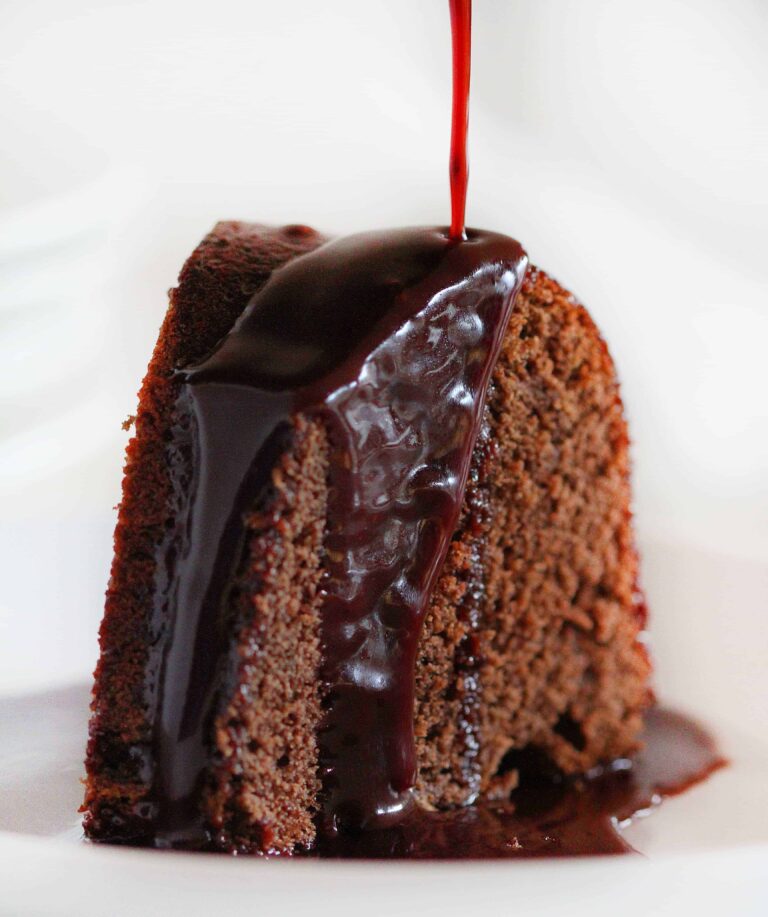 I had so much fun learning about wine and tasting it with different foods that I was inspired to create a Chocolate Wine Glaze. While it doesn't bring me back to Kohler Food & Wine physically, it transports me back to a fabulously happy time. (recipe at the bottom)
The Rides. Ok, so maybe there weren't any "rides" per say, but there certainly were a great deal of fun things for the adults to do!
I visited the award-winning Kohler Waters Spa and was encouraged to put my feet up, to eat decadent treats and sip cucumber water, as well as to let all of the stresses in my life be slowly massaged away.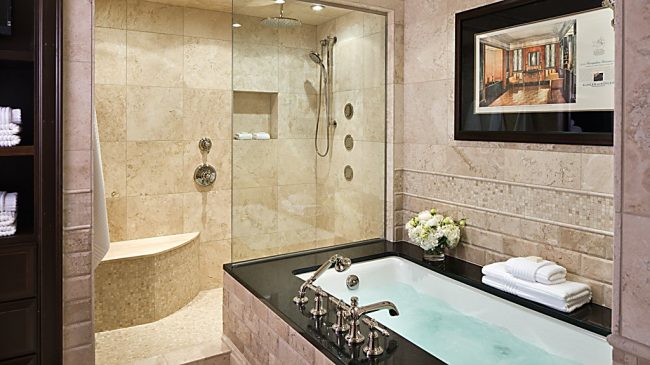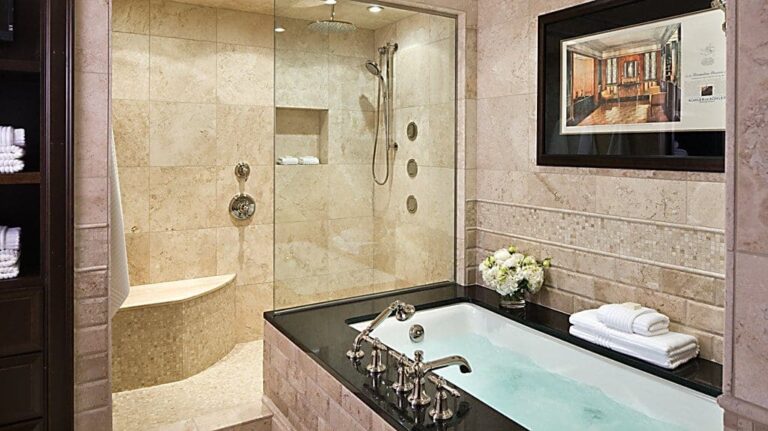 Just so you know, that's not the spa. That was MY BATHROOM. The shower was the best I have ever stepped in. **blissful sigh**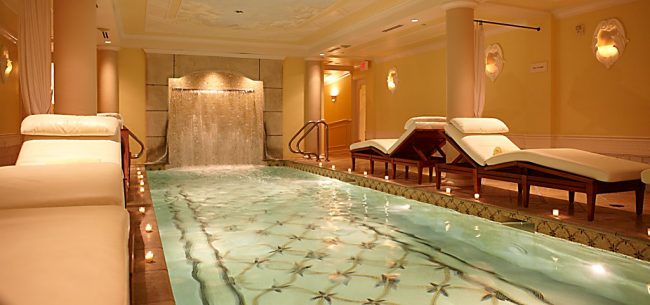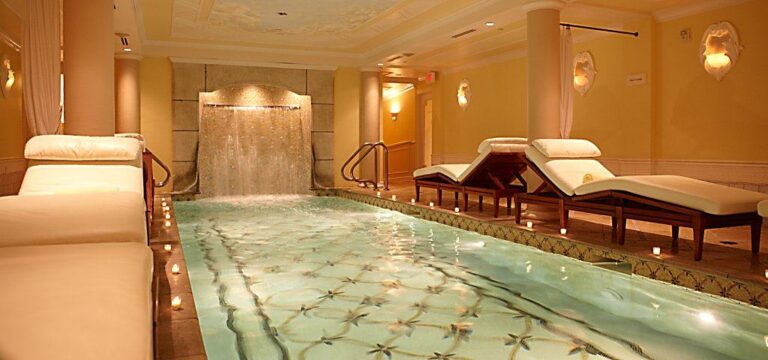 Ok, here is the Spa.
We also visited The Shops at Woodlake Kohler which has the most fun things to buy.
My favorite part was the beer trucks set up by StellaArtois right outside the shops.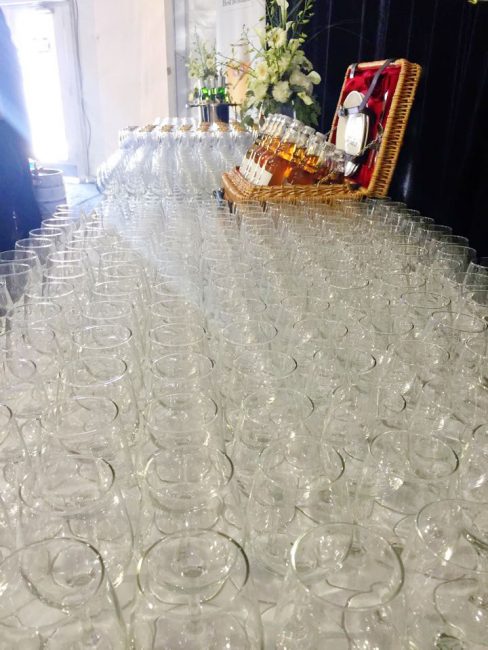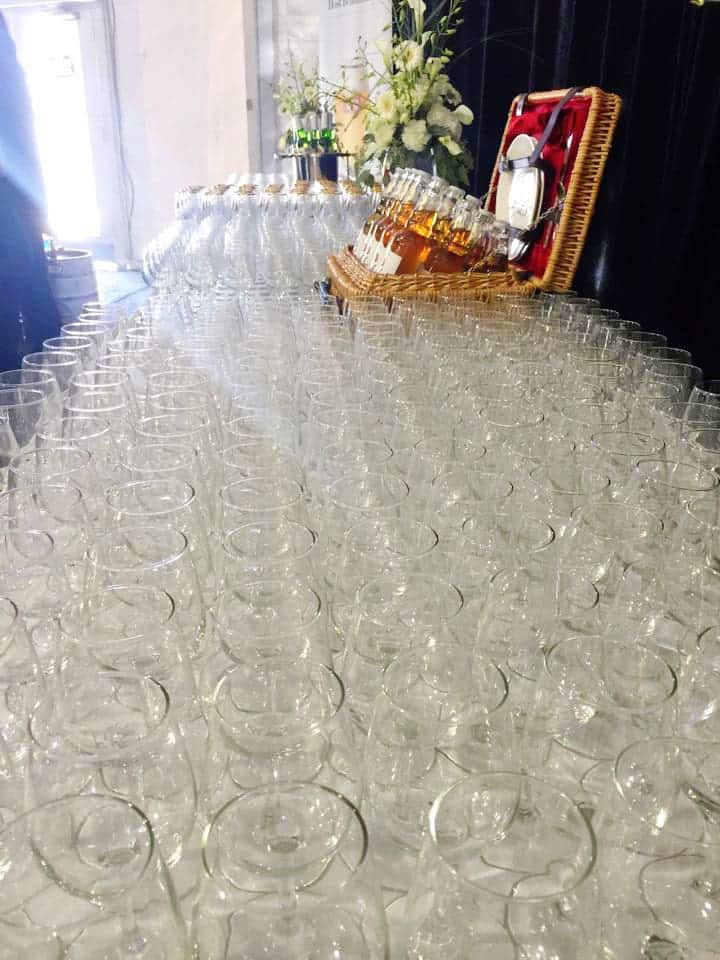 We were given a beautiful glass (literally glass) to carry around and sip on and to help us relax while shopping. My little brain was a bit in shock about this luxurious treat, as my shopping trips are usually me and my five kids with me trying to concentrate on 100 different things at once while someone repeated beats me over the head with a plank of wood. Or maybe it just feels that way.
I think I prefer the Kohler method.
The Memories.
We made beautiful memories while walking around and looking at the beautiful buildings as well as when we would cozy up to the many celebrities to get the perfect selfie. (seriously!)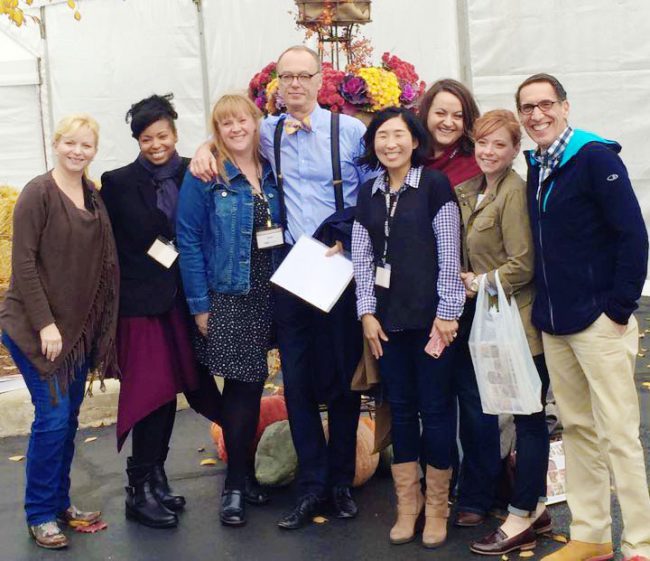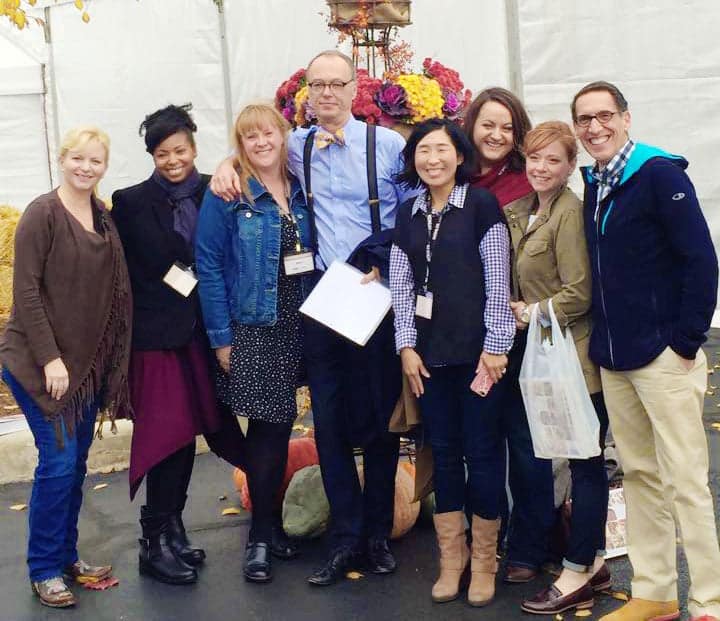 I am not one to normally do this, but all of the celebrities there were beyond kind and approachable. They would make eye contact and really talk to us!
Even when I went up to Scott Conant and asked him to sign my book only accidentally said BOOB.
Then I turned 87 shades of red and tried to sneak away… but he plastered a smile on his face, pretended like I didn't just do the most awkward thing ever, signed my book, and even posed for a picture.
We shall never speak of this again.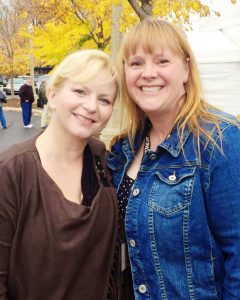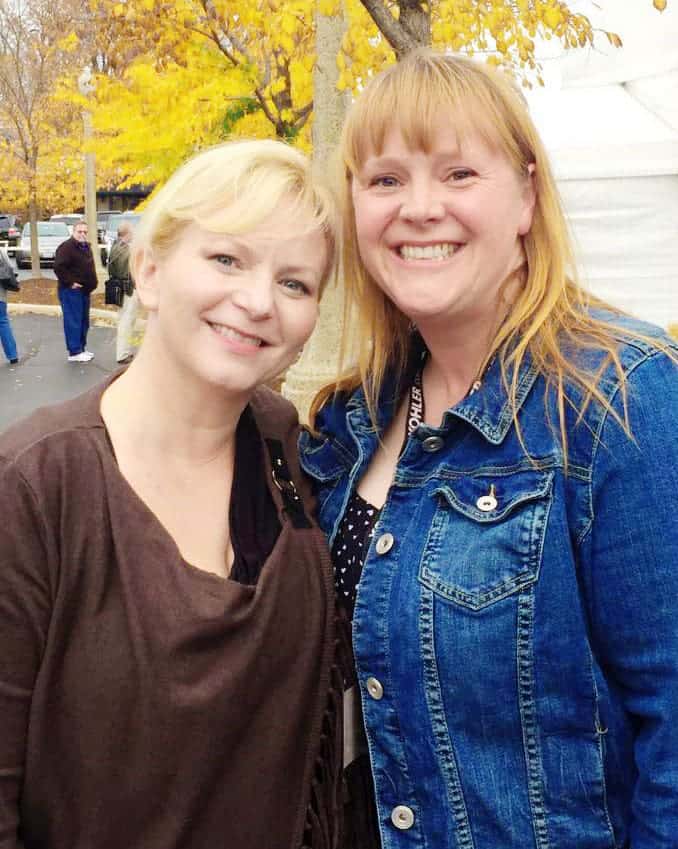 Being at Kohler was like being a part of something I never knew I could experience. Everywhere I turned I would see something new that would encourage me to believe in magic again.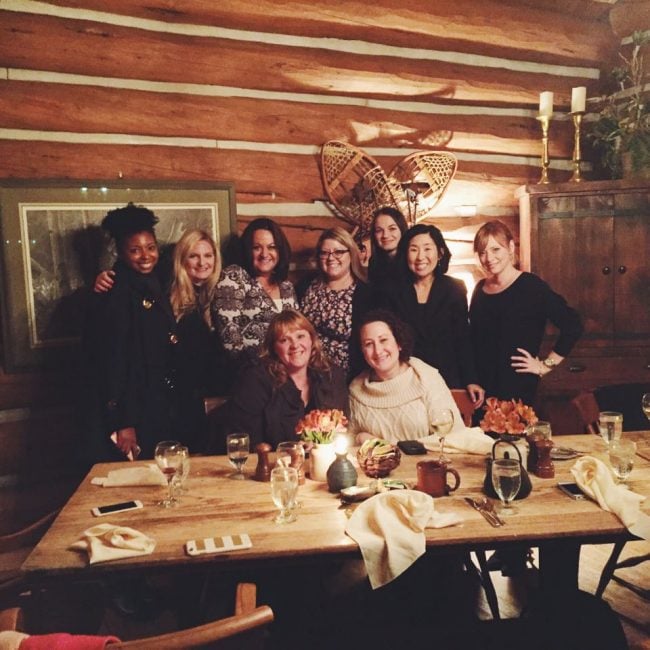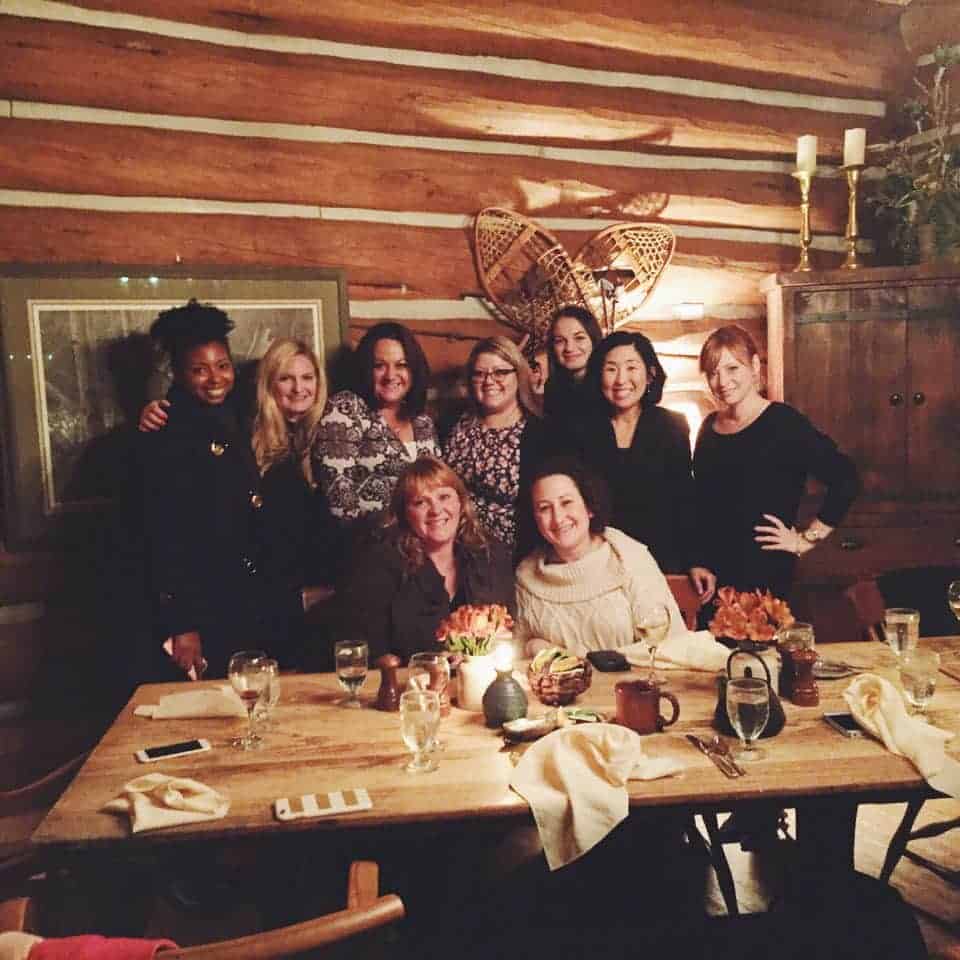 If you are a hard working person and want to feel like a King or Queen, then Kohler is the place to do it.
Here is the recipe to my Chocolate Wine Glaze that was inspired by the amazing experience at Kohler.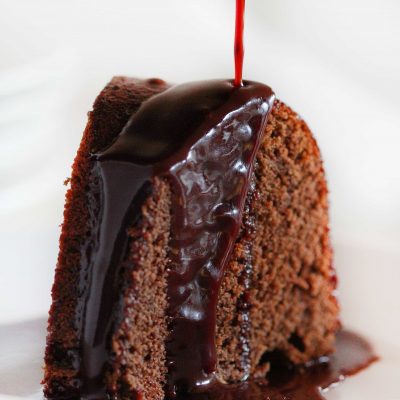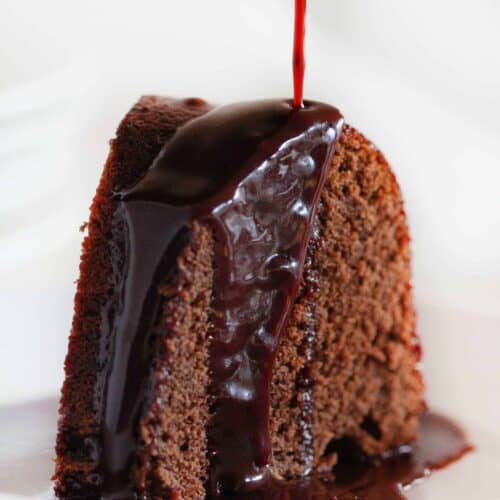 Chocolate Wine Glaze
Ingredients
2

tablespoons

unsalted butter,

at room temperature

1/2

cup

red wine,

such as cabernet sauvignon

1

cup

confectioners' sugar,

plus more for serving

1/2

teaspoon

pure vanilla extract

1/2

cup

chopped semi-sweet chocolate
Instructions
Combine the butter, wine, and confectioners sugar in a medium saucepan.

Gently bring to a boil, stirring occasionally, over medium-high heat.

Remove from heat; stir in vanilla.

Pour in chopped chocolate and stir to incorporate. Once chocolate glaze has cooled a bit (about 5 minutes), strain the glaze. (The easiest way to do that is place cheesecloth over top of a mason jar, press down for an indentation, then secure with a rubber band and pour.)

Remove cheesecloth and bits of chocolate and pour strained glaze over chocolate cake.
Did you make this recipe?
Thank you for making my recipe! You took pictures, right? Well go ahead and post them on Instagram! Be sure to mention me @iambaker and use the hashtag #YouAreBaker.
I also made a video on how to make this recipe over on youtube.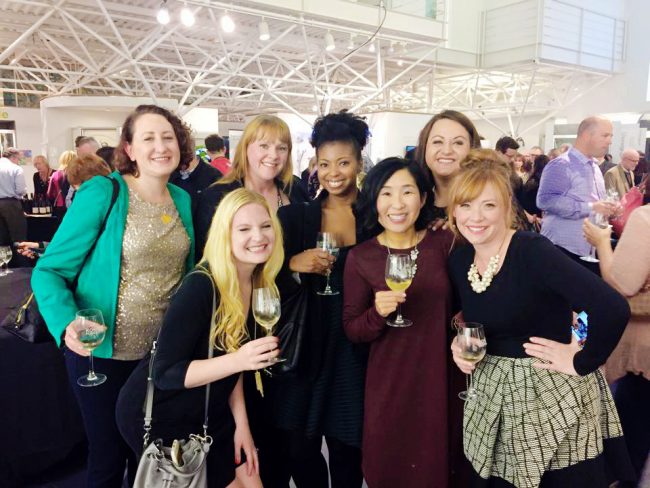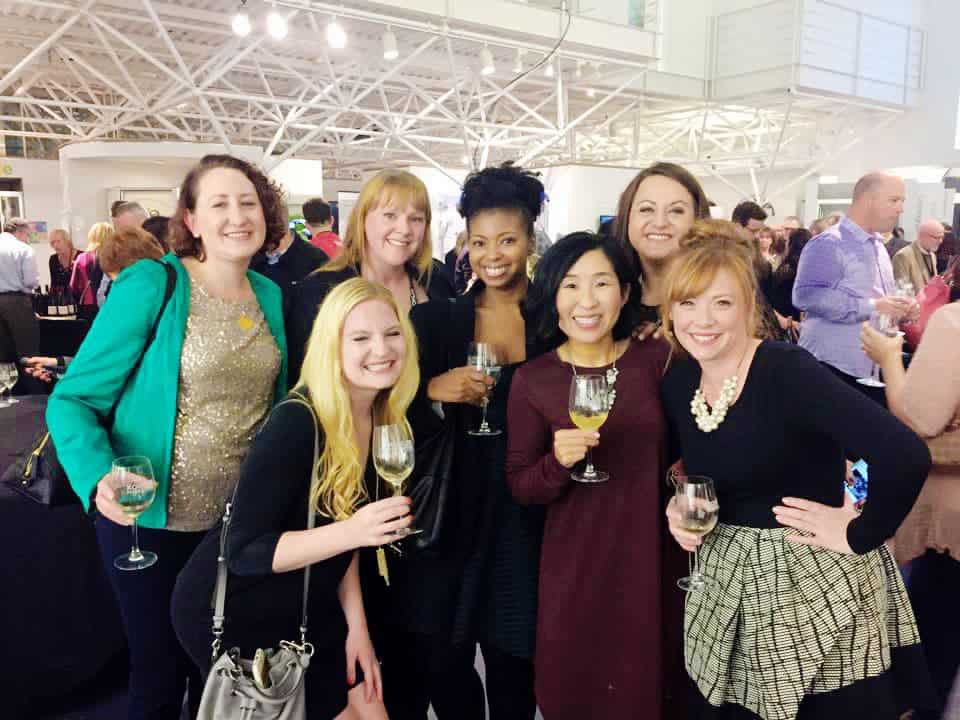 If you enjoy a celebration of food and drink as I do, you may wish to consider one of the upcoming culinary-focused weekends set for early next year – Wisconsin Food Favorites or In Celebration of Chocolate. I am planning on going to the "In Celebration of Chocolate" event and would love to see you!