This quick and easy peanut butter glaze frosting is the perfect addition to cakes, cookies, even breads!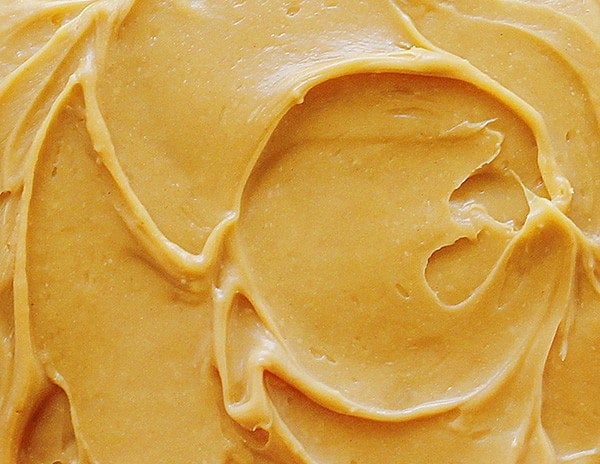 Barely adapted from Allrecipes.
This is a great base recipe in that you can really modify it to meet your needs!
If you want it to drizzle over the sides of a bundt cake use more water.  If you want it to pipe onto cookies use less water.  Substitute milk or coffee or vodka for the water.  Use chunky peanut butter and drizzle onto breakfast muffins.
The sky is the limit!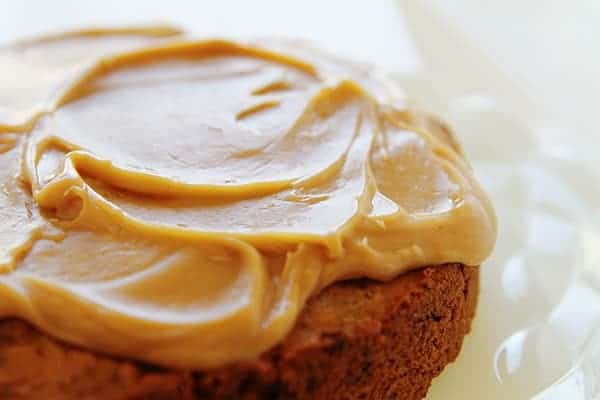 Here it is of my Peanut Butter Chocolate Chip Cake thickened it up a bit.  The frosting crusts every so slightly after left out and the rich creamy frosting locks in the moisture of the cake.
It's AHmazing.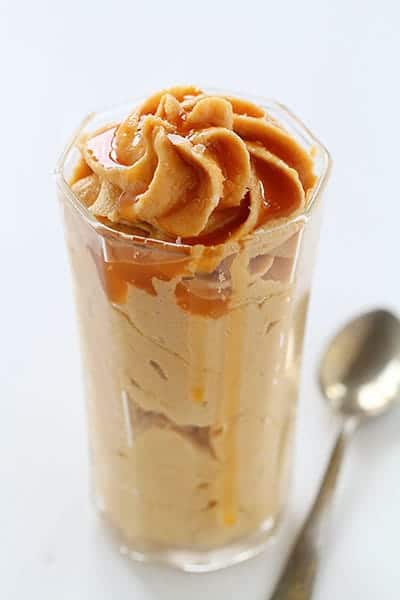 Try it on pancakes, waffles, muffins, cupcakes, cakes, breads, apples, apple crisp (yes really), dip chocolate bars into it, even celery sticks!
Seriously the most adaptable recipe ever.  Gotta love that!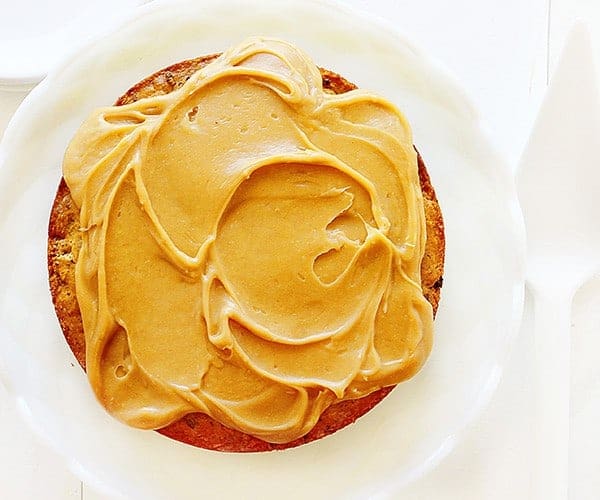 Like this recipe?  Check out my new book Surprise-Inside Cakes!