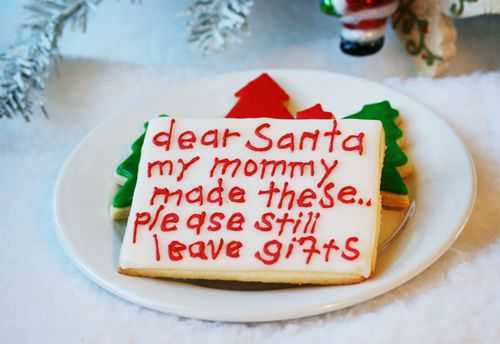 Its ok, its ok, I know.
I have been there.  When I was first married I did not even know how to turn on the oven.  But a little youtube and hunger go a long way in the teaching department.
So, in honor of everyone out there who burns toast and forgets at add cheese to lasagna and says that scrambled eggs are their favorite only because that's the only way they can make them… this is for you.
I want YOU to shine this holiday season.
I am going to share my favorite sugar cookie recipes of all time.  I have made lots.  I know what works and trust me on this one, this is by far the best sugar cookie recipe ever.
If you make this, people will be asking you for your recipe and they will be trying to sneak just one more.
I will also share my no fail sugar cookie icing recipe.
BONUS: I am also going to give you a secret tip in how to make beautifully decorated cookies.
Now… would you like to do this?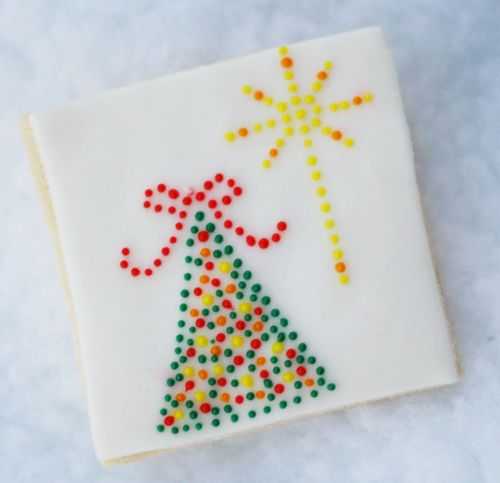 or this?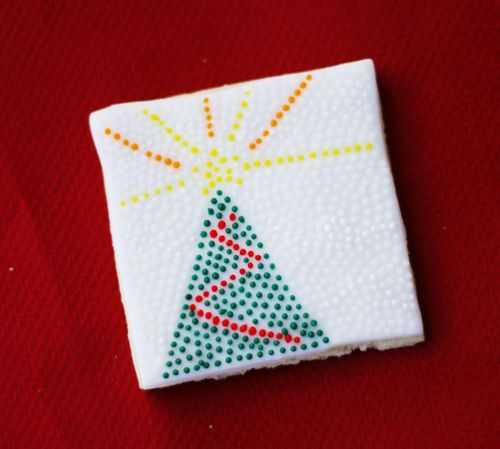 Its easy.
(please say the next sentence in your head without pausing just to get the full effect) Really and truly I cannot tell a lie I promise you from the bottom of my heart you can do this and you can do this well it really is easy.
Its just dots.
Get a zip lock bag, put some icing into it, cut off the tiniest tip possible from the corner of the bag and just put some dots on your cookie.
Do any design you want… I promise it will look good.  Do a cross or a tree or a word or just outline the cookie in dots.
That is one of my favorite tricks!  Dots.  Lots and lots of dots.
Find more cookie ideas or inspiration!
Go forth and conquer!