There are so many wonderful and decadent and over-the-top amazing cookie recipes out there I can sometimes get a bit overwhelmed!  I love things stuffed in things and layers and layers of chocolate and caramel and candy bars finely chopped and dumped into anything.
But I also love simple.  And elegant.  And perfect.
And these cookies are it. I made these for my friend Katrina who is hosting her second annual I'll Bring the Cookies.  So much fun! Head on over to Katrina's blog to see the recipe!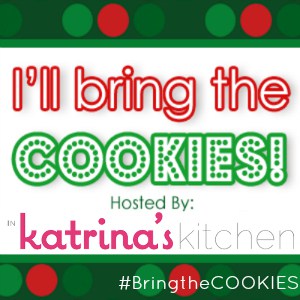 Katrina and OXO have also organized a fun giveaway for you!  Simply enter below for a chance to win this generous prize package!
Official Rules HERE.