Instead of waking up before some college kids go to bed and heading out into the retail jungle to find shopping deals and stock up on gifts for loved ones, my family and I choose to bake.
Or, I guess I should be more clear. I told my family that they had to spend the day slaving over a hot stove and make some cookies for some special kids and they agreed.
They are cool like that.
For the remaining 200 cookies that we had to make, I knew there was no way I could make sugar cookies and decorate each one with the time and care that I normally like to put into each cookie, so we decided to make monster cookies. What kid doesnt love a good monster cookie? And I have to tell you… this Sandra Lee (thats my nice way of saying not from scratch) inspired recipe is wonderful.
But! I still wanted to make the cookies personal and fun, AND fit into the rainbow theme I had with the rainbow alphabet cookies.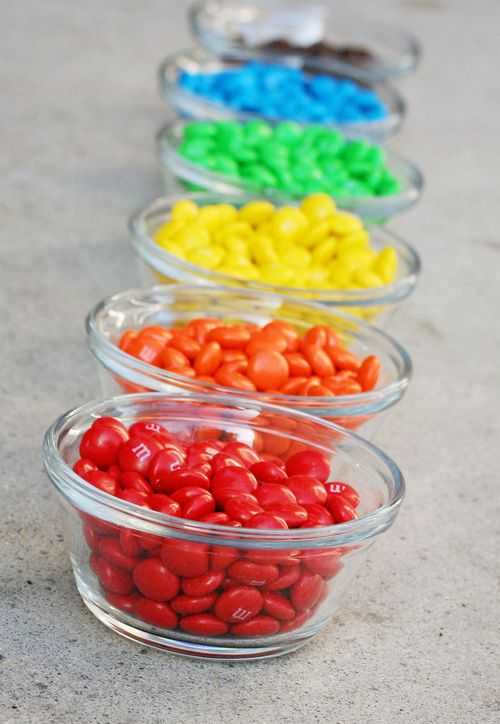 So we separated out a huge 2 pound bag of M&M's into individual colors.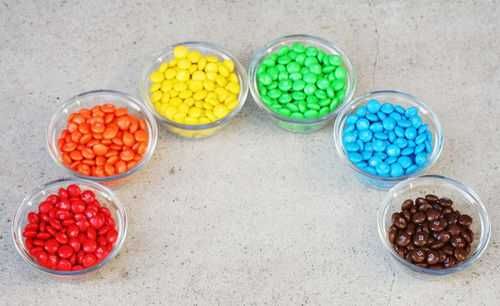 Theres that rainbow.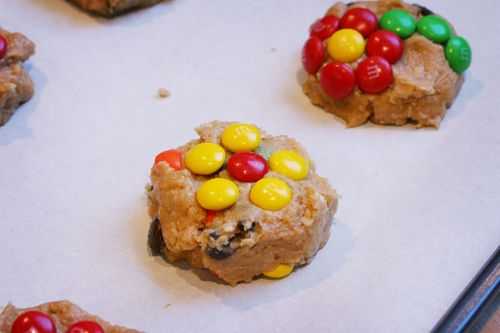 Then we started decorating the monster cookie.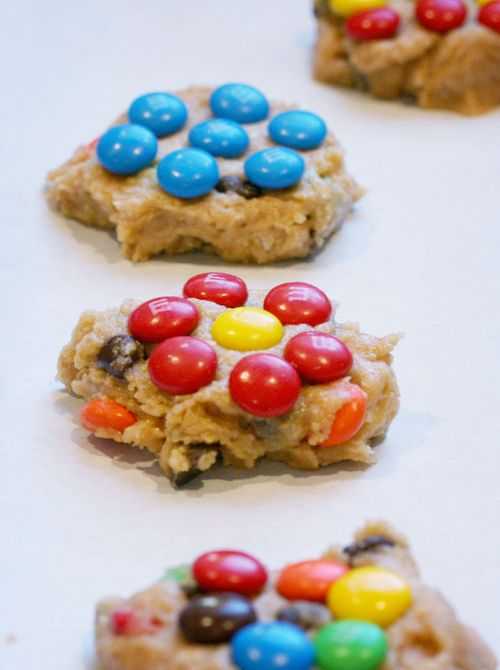 These cookies spread out a ton, so we baked six cookies to a sheet. The oven had cookies in it for over four hours straight.

It was really fun seeing how creative my family members could be!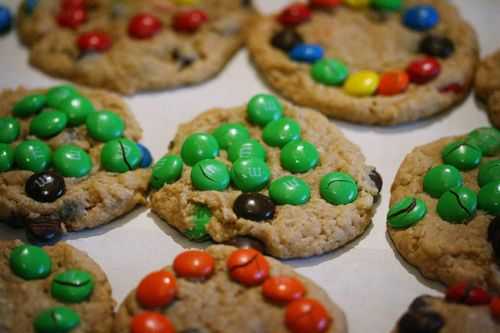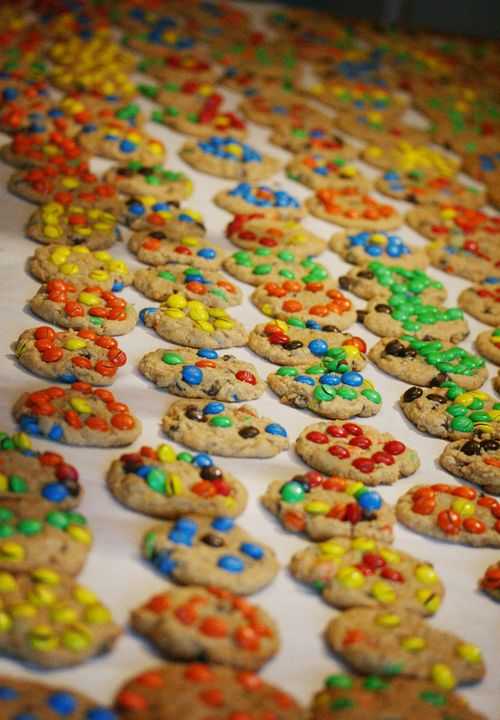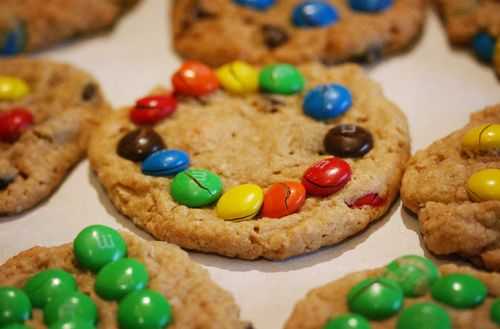 My favorite. Go figure. 🙂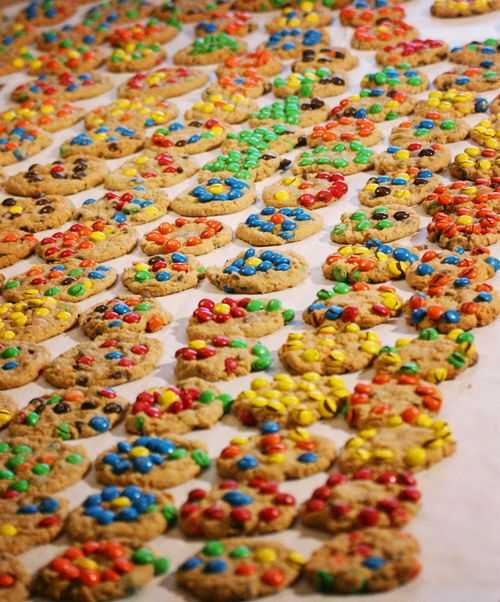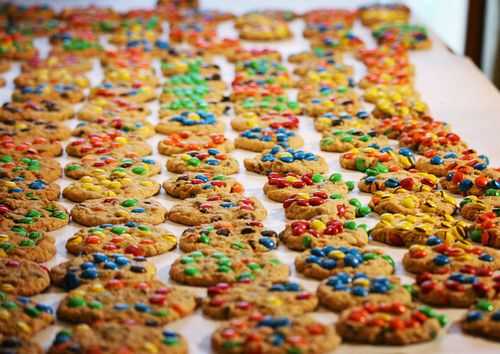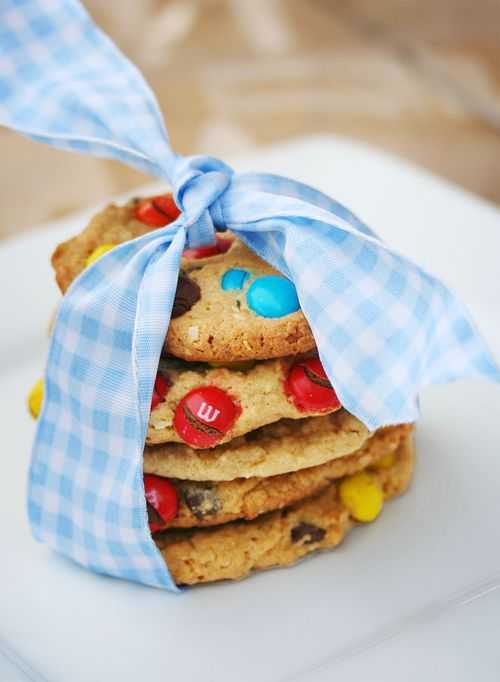 I sure hope the kids like them!
**********************************************************************************************
My super easy and fast for when you need to make large quantities of monster cookies recipe:
(I multiplied this recipe by six)
1 bag Betty Crocker Oatmeal Chocolate Chip Cookie

1 bag Peanut Butter Cookie

1 medium bag M&M's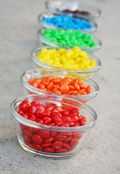 If you want to decorate the cookies, reserve a fourth of the bag of M&M's.
Dump each bags contents into large bowl, add ingredients listed on each bag. Stir until completely combined. Add M&M's. (I have also added Heath chips, white chocolate chips, raisins, etc.)
Decorate. (this would be really fun for a holiday treat with M&M's new holiday bags that have red, white, and green.)
Bake according to directions.
Enjoy!