They are easy, have a big impact, and are absolutely heavenly.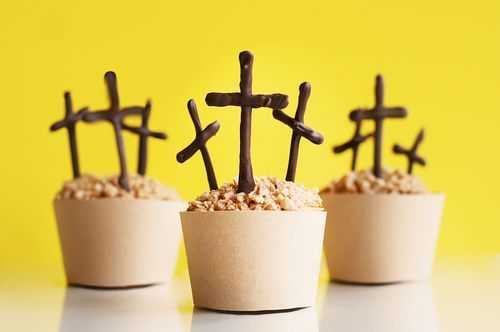 I am so happy that there is a way to share the message of the cross with my kids… in sugar.
If I could just translate every major lesson my kids need to learn into an easy and simplified cake version my life would be  much less complicated.
And everyone I know would weigh 300 lbs.
Maybe I will have to re-think my "Life Lessons in Cake" theory.
To make these Cross Cupcakes:
1 batch Chocolate Cupcakes
Melt some chocolate in a baggie or piping bag, and pipe out a few crosses onto a piece of wax paper or parchment.
Let them harden for a few minutes in the freezer or half hour on the counter.
Spread thin layer of chocolate frosting on cupcake, then dip into a bowl of heath chips.
Insert chocolate cross into cupcake.
You may need to go back in and add some extra Heath chips.
Enjoy.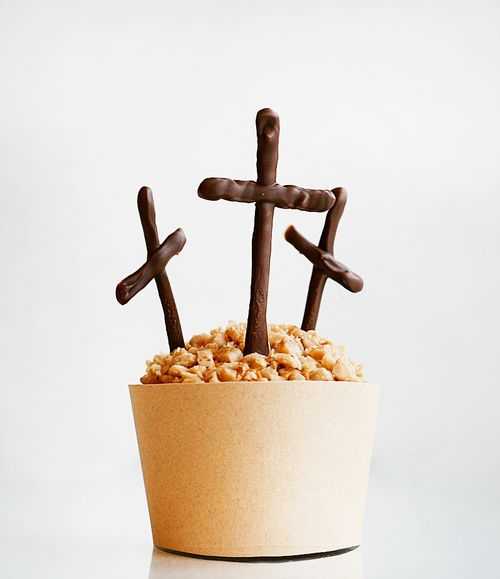 And I do hope that you do.