UPDATE: Tutorial here!
So last week I saw on twitter that someone was getting ready to celebrate Daffodil Day on April 27th.
Whats this you say?  I love daffodils!!  I just knew I had to make a cake.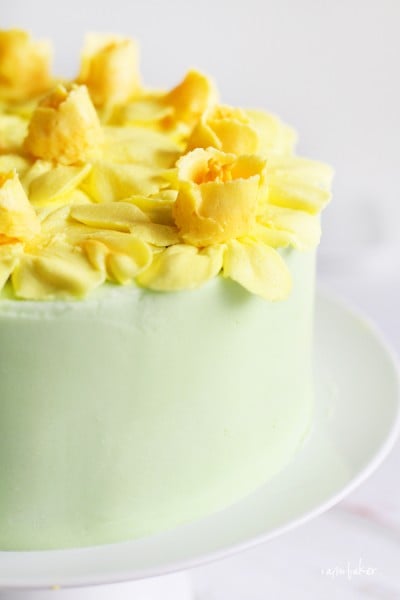 Well.  Come to find out that Daffodil Day is actually a Canadian thing.
As I am a resident of the United States, this technically doesn't apply to me.
But, (and more importantly) as I am a person in the human race and love other persons and don't want anyone to suffer no matter what their nationality, I decided that I would be silly to not celebrate!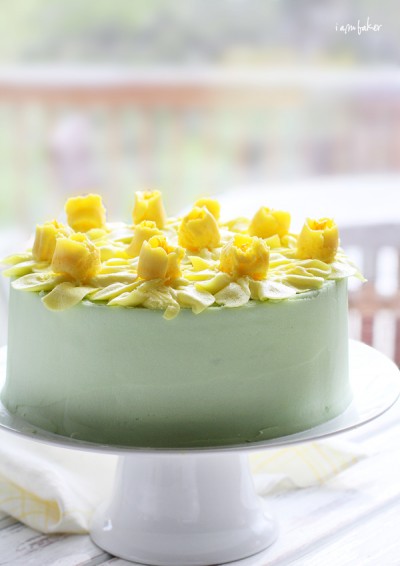 I thought this cake might also work for mothers day.
I know I am a mom and I like flowers and I like cake and I cant be that different from other moms right?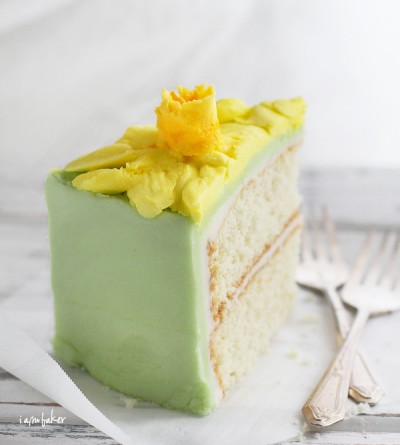 I just made a white cake with tinted buttercream.  Then piped some stuff.  And licked my fingers.  And piped some more.
I am still in the thick of planning on what kind of treats to make for my mom for mothers day.
Since I have to travel for hours I might not bring a cake, but maybe cupcakes?  Or maybe I will make her a cake and dedicate it to her but then just eat it.
It's the thought that counts right?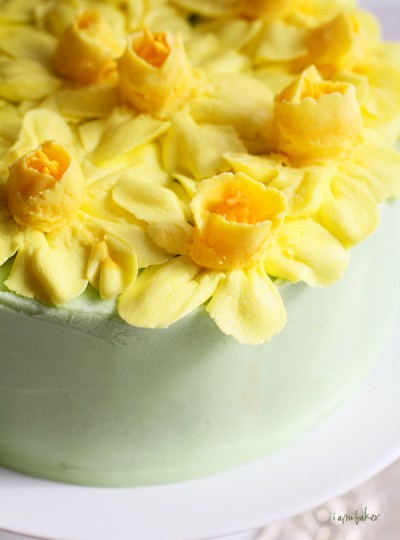 Anyway, I made a 100 daffodils trying to make this cake and around flower #99 I think I figured out how to do it.  I will have to see if I can replicate that and do a tutorial for you soon! (If you don't want one tell me now, cause I am a lazy bones and I just want to sit around watching TV and reading the dozens of magazines I have piled up that look so good.  But ya know, I could bake too.)