Adorable Dark Chocolate Candy Hearts just in time for Valentine's Day!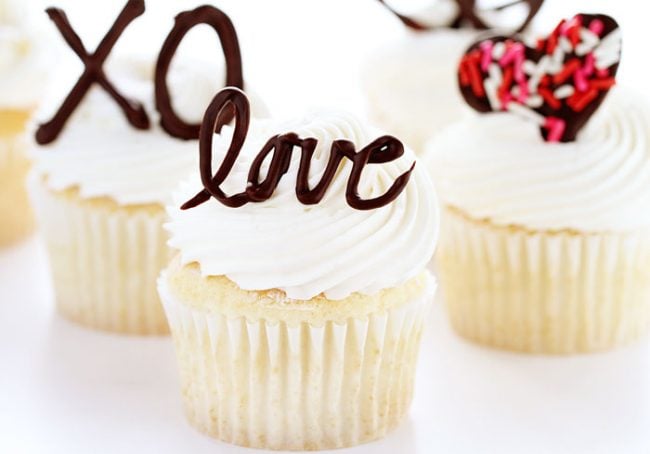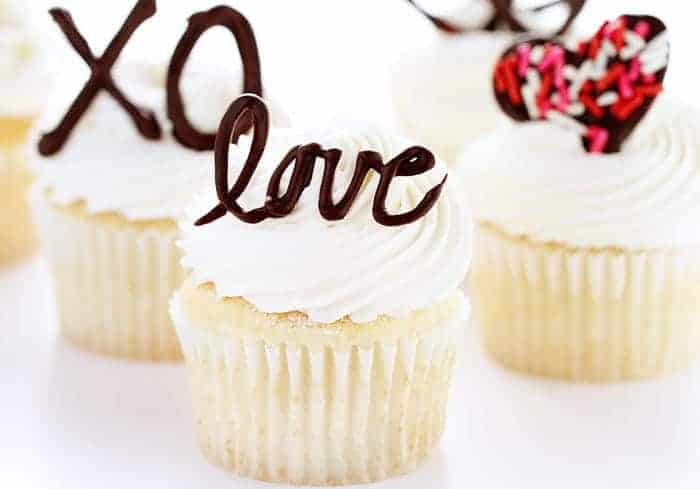 To Make Chocolate Candy Hearts you will need:
Dark Chocolate Morsels
Disposable Pastry Bag or Plastic Sandwich Baggie
Parchment Paper
Baking Sheet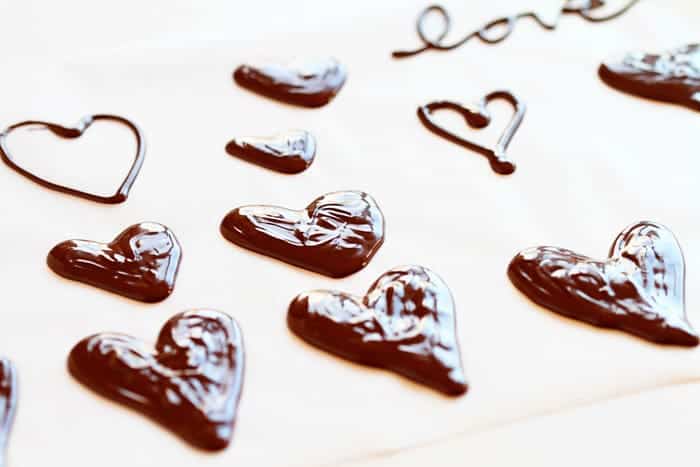 Adorable and Easy Chocolate Candy Hearts
Melt chocolate morsels in a microwave-safe container for 30 seconds. Stir chocolate and then continue to heat for 30 more seconds. Stir again. If needed, heat for an additional 10 seconds.
Place a plastic baggie (or pastry bag) into a tall kitchen glass and press it down. Fold the edges of the baggie over the top of the glass to secure. When chocolate is done melting, pour it into the baggie. Lift the baggie out of the glass and gently press all of the chocolate to the lower corner of the baggie, removing as much air as possible. Now press and seal the baggie.
Cut off a very small tip from the corner and pipe hearts onto parchment paper. To make a chocolate heart outline, simple pipe the outside shape of the heart. To make a chocolate heart candy, pipe the outline of the heart then fill in the interior with chocolate. Chill chocolate hearts for 1 hour. Decorate cupcakes, cookies, cakes, or serve alone.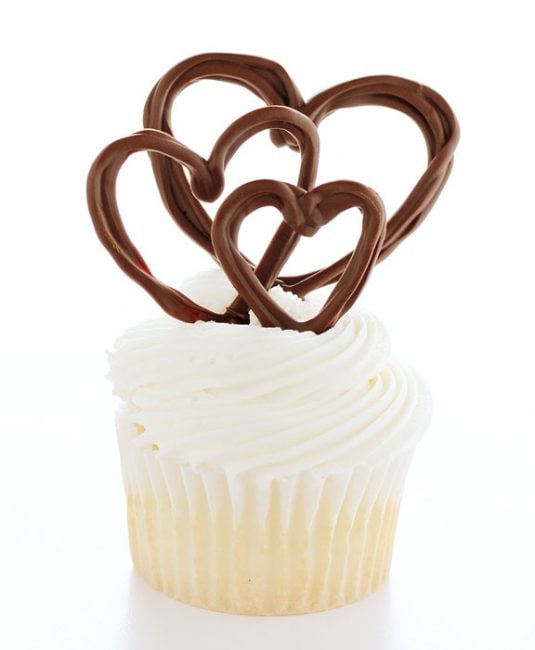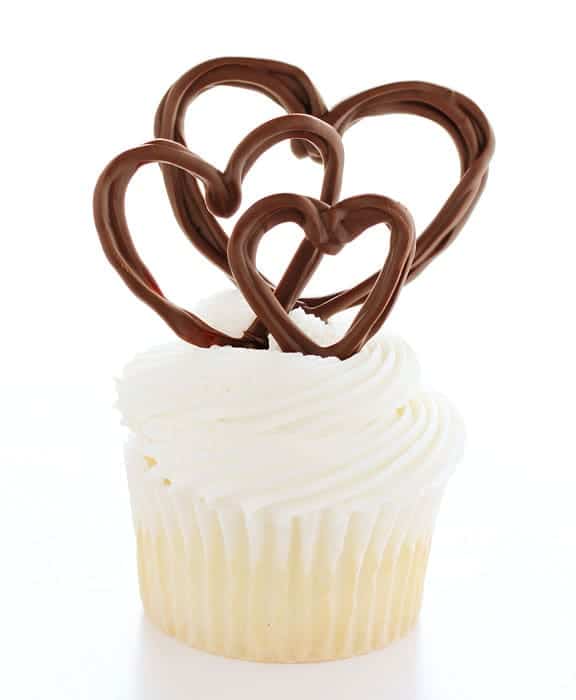 Want a fun variation?
Follow instructions above to make chocolate hearts. Melt White Morsels using same directions listed above. Place melted white chips in plastic baggie, snip corner, and drizzle over dark chocolate hearts. Use sprinkles or chopped morsels for more variety. (Be sure to use sprinkles when the chocolate is still wet.)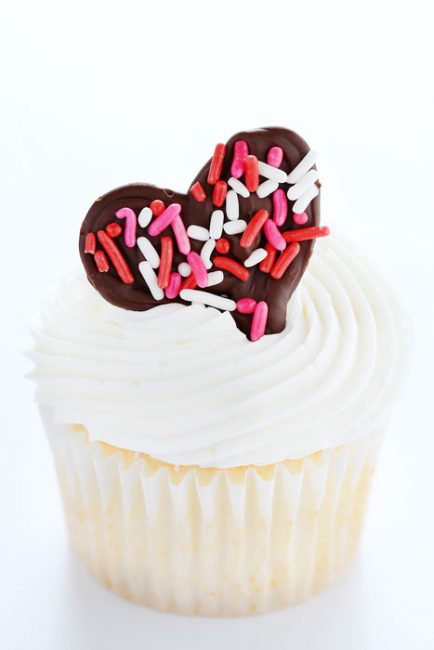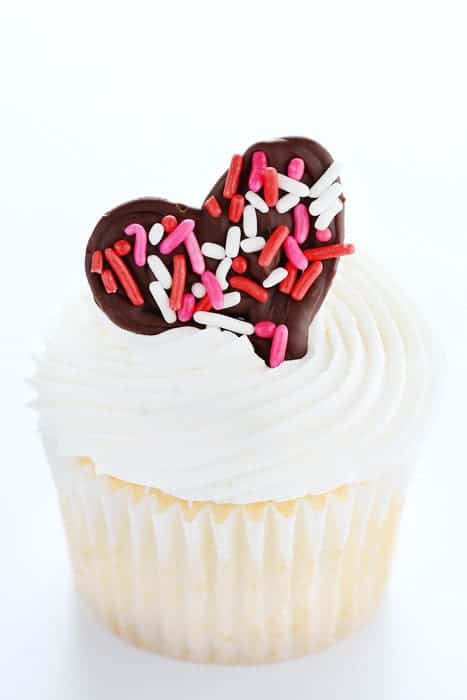 Tips for Success:
When melting 1 cup of Dark Chocolate Morsels in the microwave, I use a microwave safe container that holds at least 2 cups. The chocolate morsels need to be stirred often and melting them in a slighter larger container is a time (and mess!) saver.
I recommend using a small spatula or knife when stirring melted chocolate.
The first time you snip a corner of the baggie off, make sure you snip a tiny portion. You can always remove more, but can't ever make the opening smaller. Starting out with a small snip is also beneficial when making different size hearts. The smaller hearts need less chocolate and you will have more control when piping. After you have made 12-24 small hearts, snip off a little more from the baggie. Larger hearts and hearts that are filled in with chocolate should be piped using a larger opening as they need more stability when handling. It also saves time to fill in the larger hearts.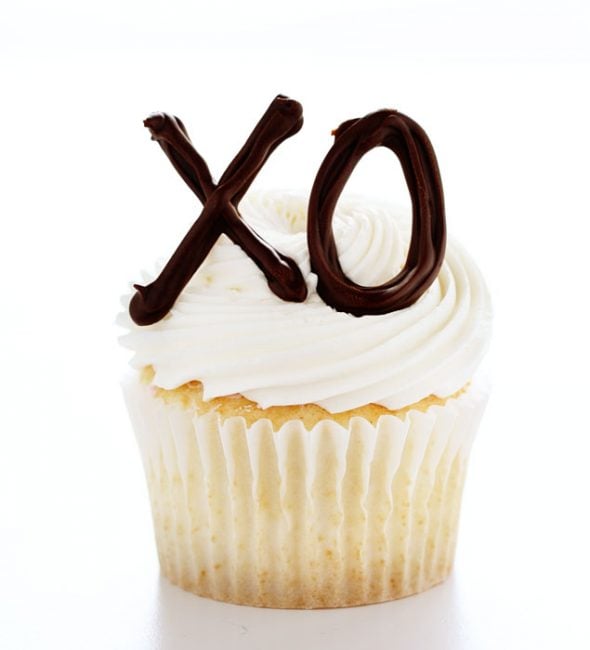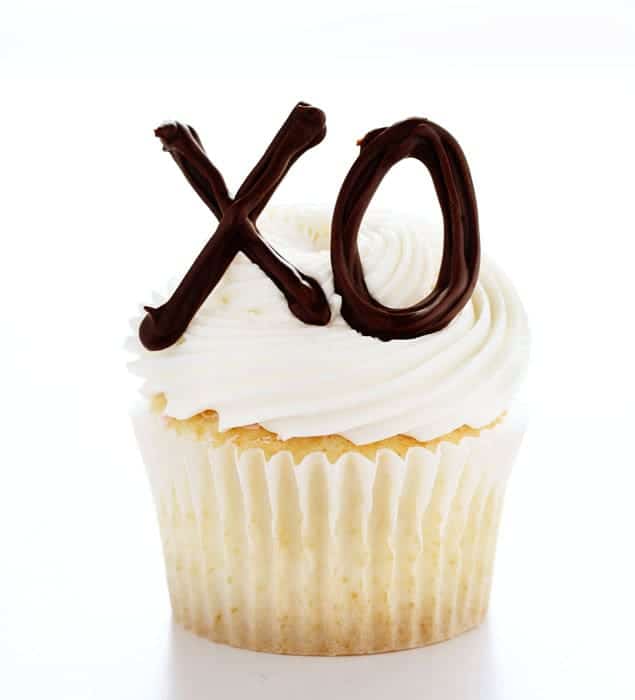 Keep a damp paper towel nearby to dab your chocolate baggie on. The opening can clog or get messy and this is a great place to clean it. It is also a good spot to set your chocolate baggie with you need a break.
Use a toothpick to go in and fix details and smooth out chocolate. You can also tap the tray on the counter to help chocolate settle.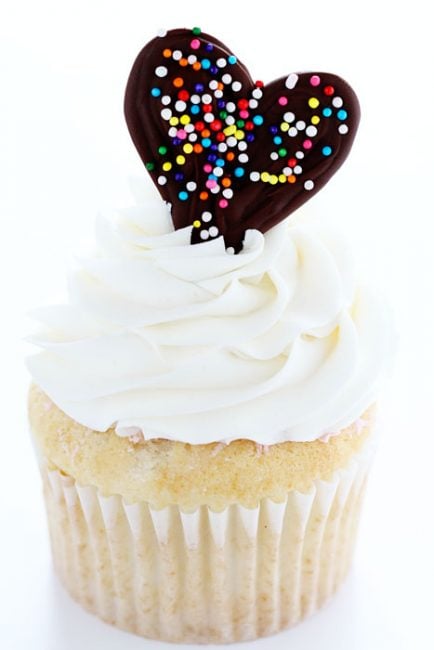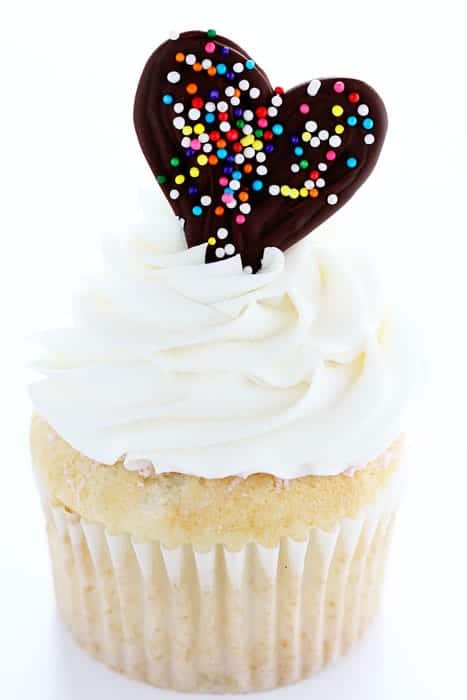 If you have a specific design you want to pipe out of chocolate, print it out then place the paper behind the parchment paper. To create a fun effect, print out your favorite saying's like #squad, #BF, #bae, #myboo, and #love. The most important part of writing out words is to make sure the letters touch. You will want a thicker line of chocolate when piping to make handling easier as well.
Here is a fun little video: