Indulging in a fantastic, decadent, and delicious Chocolate Donut Shake is one of my favorite treats!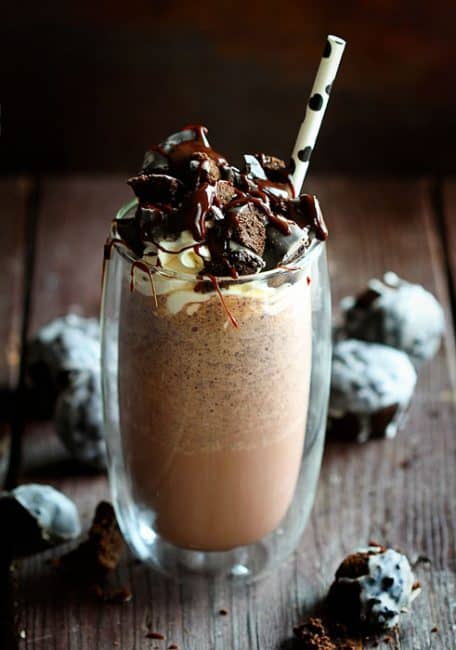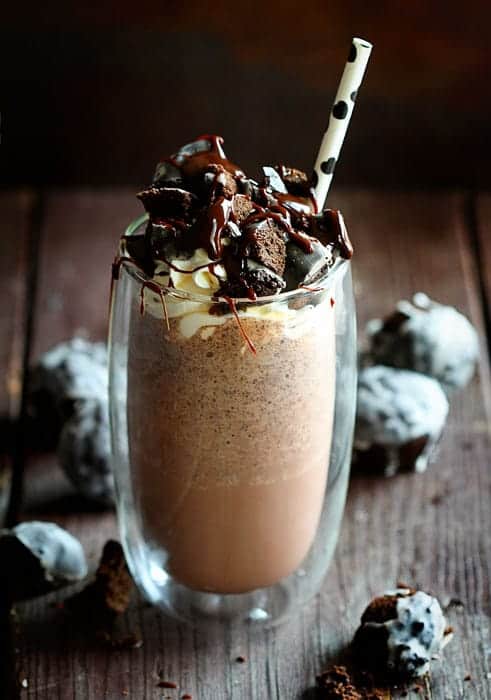 I made some mini donut muffins recently, but we were not able to eat them all in the first couple days. As much as I still enjoy the flavor of a 2-day old donut, I do not enjoy the texture. This is the perfect way to enjoy them!
To make this shake you will need:
old chocolate donuts, donut holes, or donut muffins
chocolate ice cream
hot fudge
blender or food processor
whipped cream (from scratch or Cool Whip)
Recipe adapted from Chocolate Donut Milkshake by Shugary Sweets.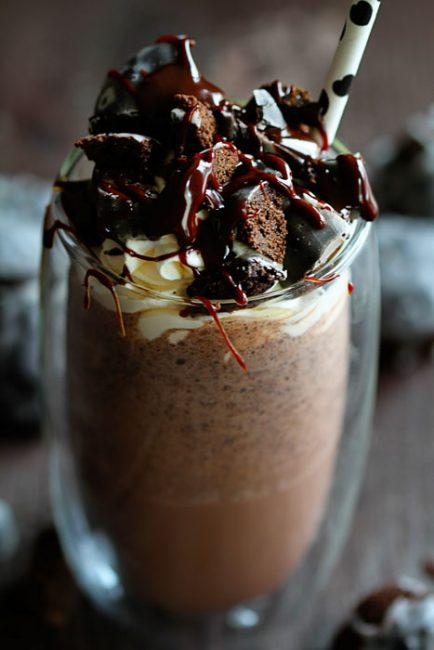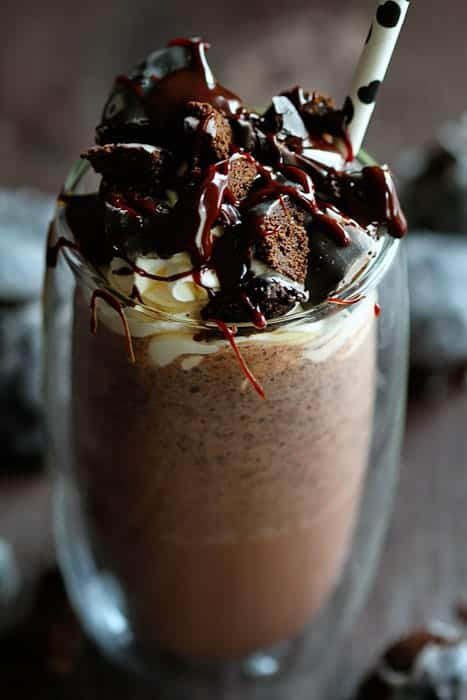 Donuts can definitely be glaze covered or have embellishment like sprinkles.
I used chocolate donuts, chocolate ice cream, chocolate hot fudge in this recipe, but you can certainly use vanilla flavors.
This works best with 1 or 2-day old donuts, as fresh donuts will be quite moist and not blend as well.
I can't imagine are more indulgent or decadent treat!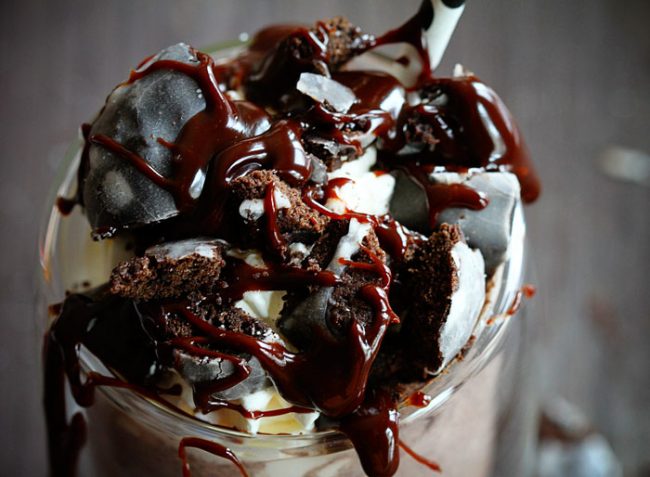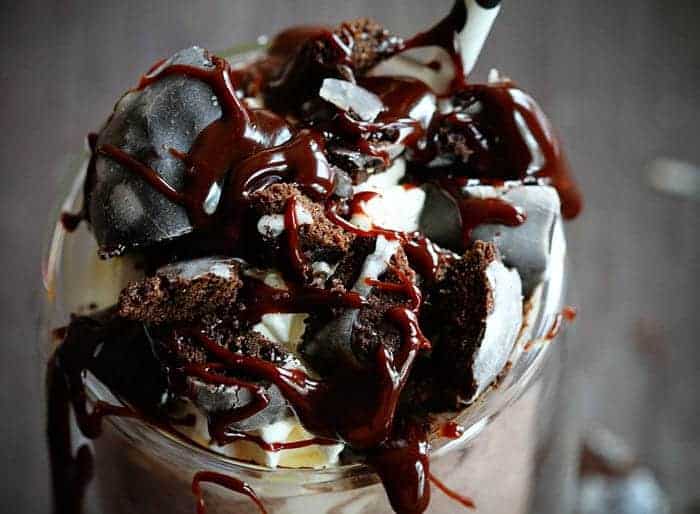 A Chocolate Donut Shake sure is a fun way to bring in a New Year!