I have a secret to tell you.
I have been seeing Dulce de Leche everywhere.  I am fascinated by it.  The way the words look and sound and the mystery of complex flavors they tease.
I love just saying Dulce de Leche.  I feel sophisticated and gourmet.
So you can image how excited I was to try it.
And how lame I felt when it just tasted like caramel.
Oh, its not Dulce de Leche's fault.  Its mine.  I have a very unsophisticated palette!
But I can still run around saying it and pretending I am cool.
Anywho… I came across this coulndnotbeeasier recipe for a Dulce de Leche smoothie and had to try it!!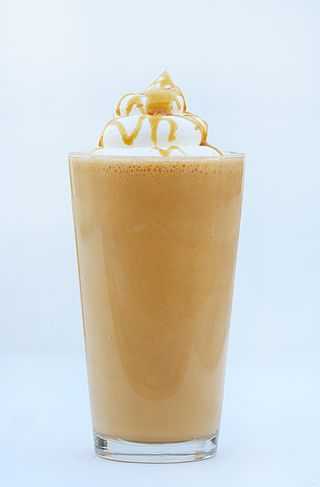 Can I tell you where I got this super sophisticated recipe?
Off the box of butterscotch pudding.  Thank you JELL-O.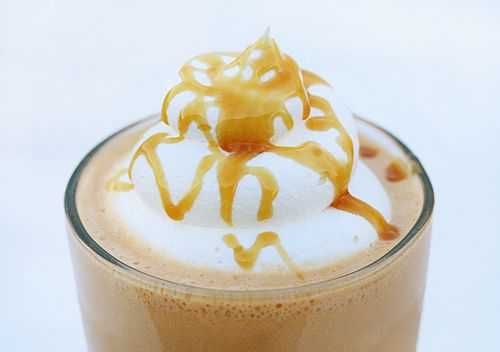 And just because I am a glutton, I added a bit more caramel to the top.
This smoothie is really thick and rich and packs a sweet punch that just might knock ya off your feet.
In a good way of course.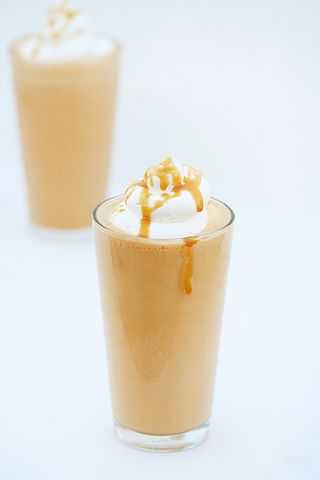 Have you ever had Deulce de Leche?  Will you join me in just saying it at random times throughout the day?  No?  Thats weird?  Oh.
Yeah, I knew that.