This Easy Frosting Recipe comes together in just minutes and… wait for it… only uses TWO ingredients!! {Video below}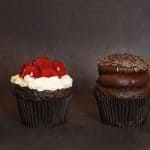 Easy Frosting Recipe
This Easy Frosting Recipe comes together in just minutes and… wait for it… only uses TWO ingredients!!
Keyword:
Easy Frosting Recipe
Ingredients
2

c

heavy whipping cream

1

pkg instant pudding

3.4 ounce box
Instructions
Pour heavy cream into the bowl of a stand mixer fitted with whisk attachment.

Add in the pudding on top.

Whisk heavy cream and pudding on high until light and fluffy, about 2 minutes.

Use immediately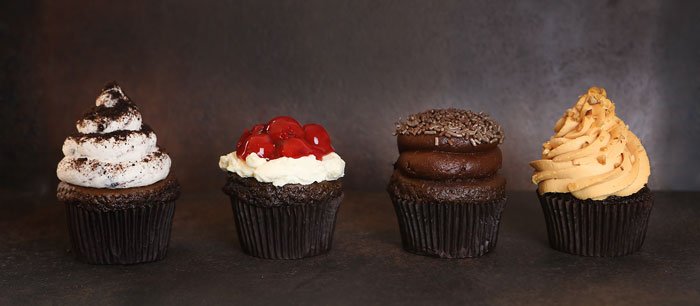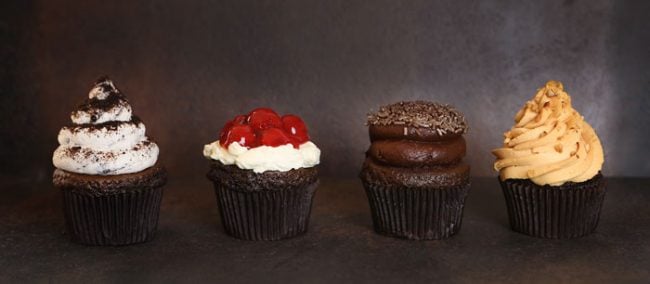 I was having so much fun with all the variations in the recipe I just kept making more! Want to know the 2 mystery ingredients? It is Heavy Cream and Pudding!
Check out these fun variations: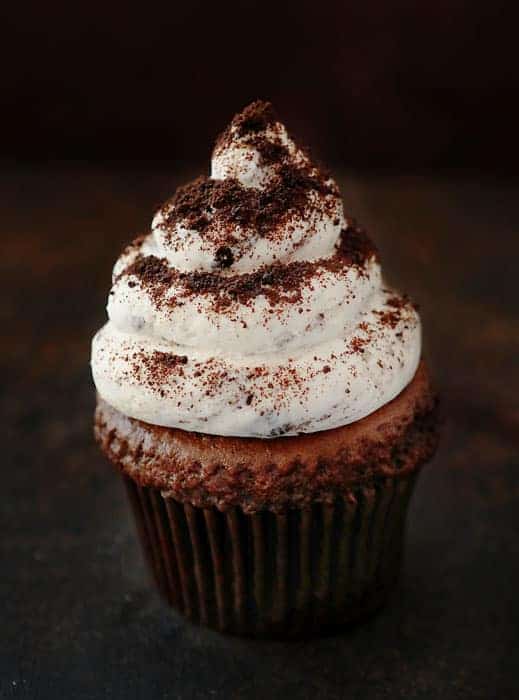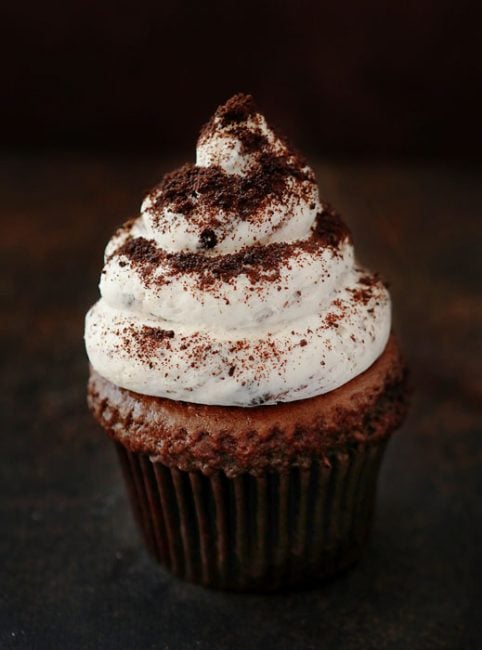 (full recipe below)
To make this amazing cupcake I used 2 cups heavy cream and one package of Oreo flavored pudding. I sprinkled the top with Oreo crumbs and piped it onto a chocolate cupcake using a #804 tip from Ateco. (large open round tip)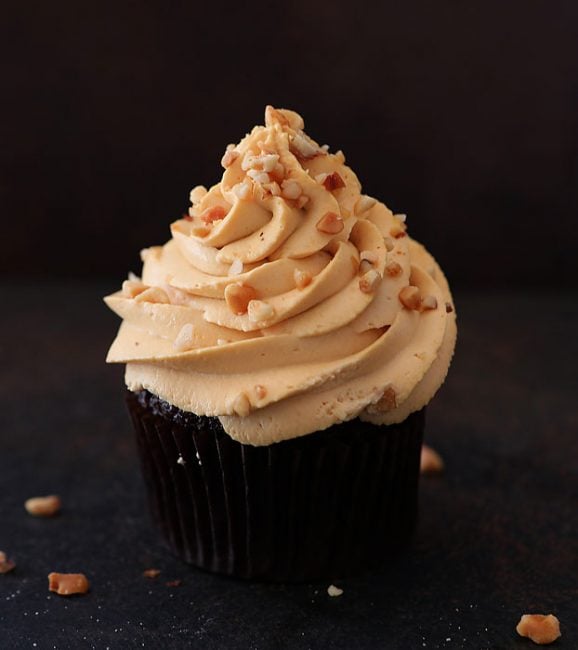 To make this cupcake I used heavy cream and butterscotch flavored pudding. I sprinkled it with chopped peanuts for extra texture and visual appeal. This was piped with a 1M tip.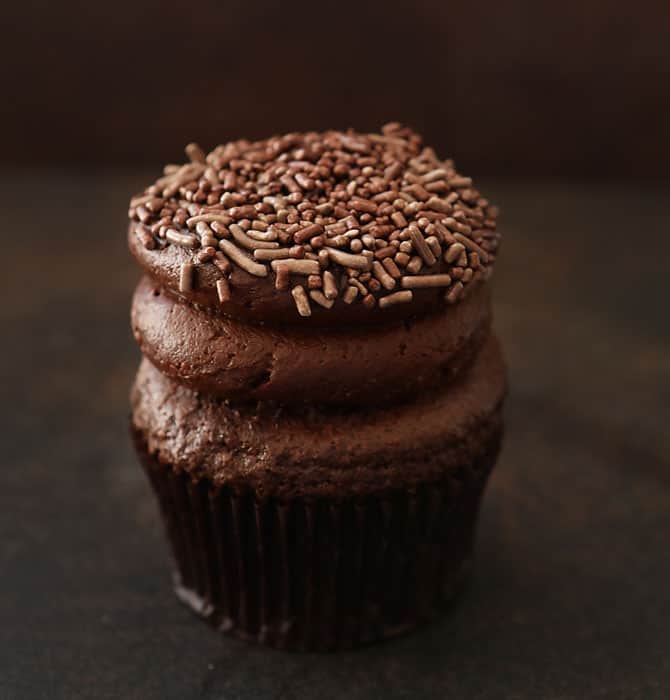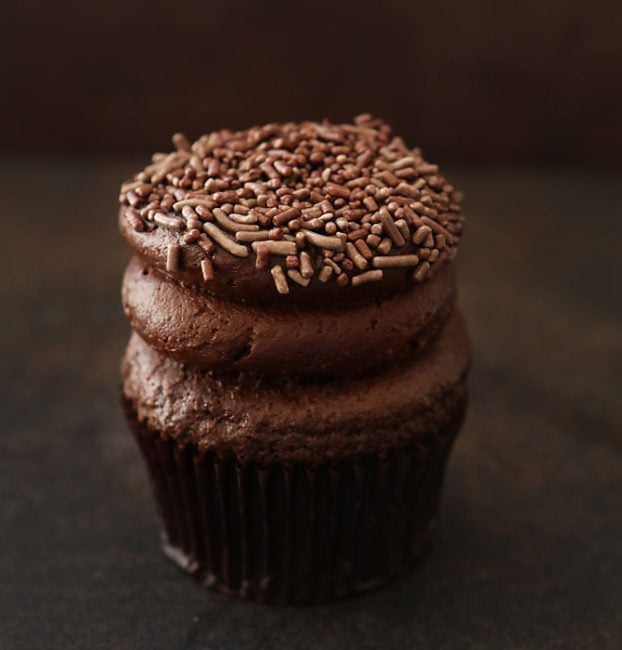 To make this cupcake I mixed heavy cream and dark chocolate fudge pudding mix. I piped out two circles with my #804 Ateco tip and then covered in chocolate jimmies.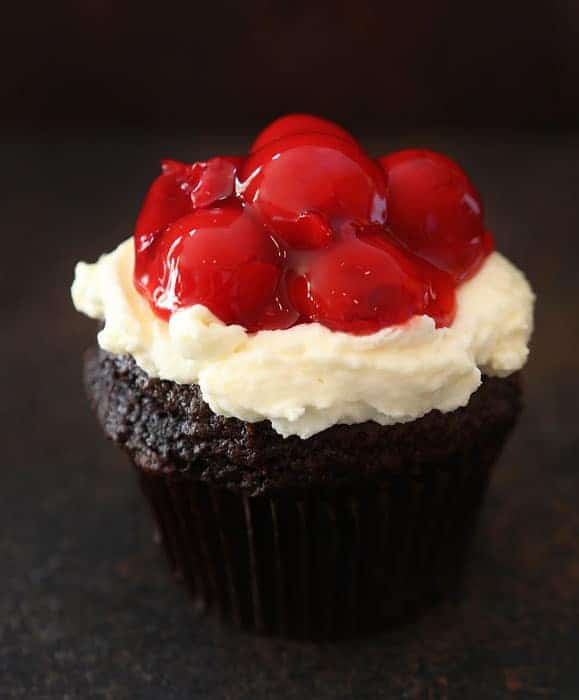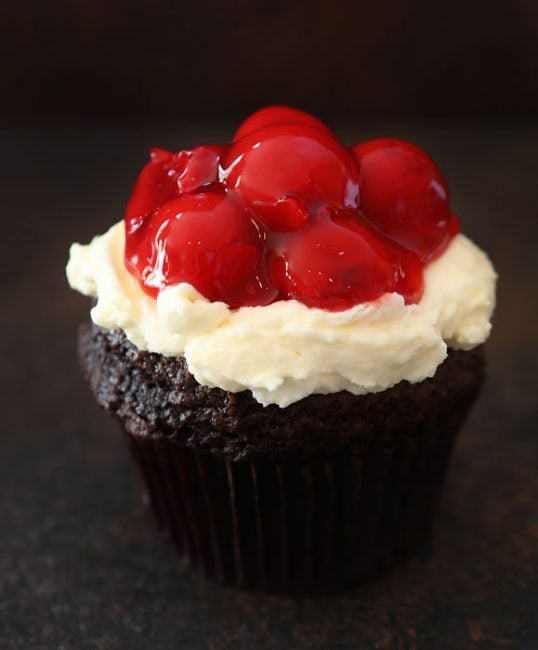 To make this cupcake I used heavy cream and cheesecake flavored pudding. I spread out the frosting with a small offset spatula creating a little "well" in the center and then added cherry pie filling on top.
Tips, tricks, variations:
After cake or cupcakes are frosted, refrigerate until you are ready to serve.
You can use any flavor instant pudding you want! You can also add extracts and food color for more variation.  Try adding 1/2 teaspoon of peppermint extract and a few drops of green food color for a fun minty frosting.
This easy frosting recipe has a similar consistency to a mousse, so expect it to pile high and remain fluffy. It doesn't get hard or crust like an American buttercream, but it's stabilized so it holds its shape very well. You can pipe all sorts of fun designs!
Adding heavy cream to the pudding creates a thick texture, which is also ideal for pie fillings! Try banana cream or peanut butter for a piled-high decadent pie.
Another variation of this recipe includes 4 total ingredients; heavy cream, sugar, vanilla extract, and pudding pix. In a stand mixer fitted with a whisk attachment, whip the cream at high speed until light and fluffy, about 3 minutes. (Make sure the cream is very cold for a faster whip) Add the sugar, vanilla extract and pudding mix and whip until smooth.
The final variation I have used is this: 1/4 cup sugar, 1 cup cold milk, 1 package of instant pudding, and a tub of Cool Whip. In a stand mixer fitted with a whisk attachment, beat in sugar, milk, and instant pudding. Whisk for about 2 minutes or until fully incorporated and fluffy. Stir in Cool Whip.
As you can imagine, the possibilities are endless! If you make a baked creation this frosting please do tag @iambaker on facebook or instagram, I would love to see! <3