This cake design was inspired by my Mother's Day Open Star Tip Cake. It is simple, it is colorful, and it is an easy way to dress up any cake!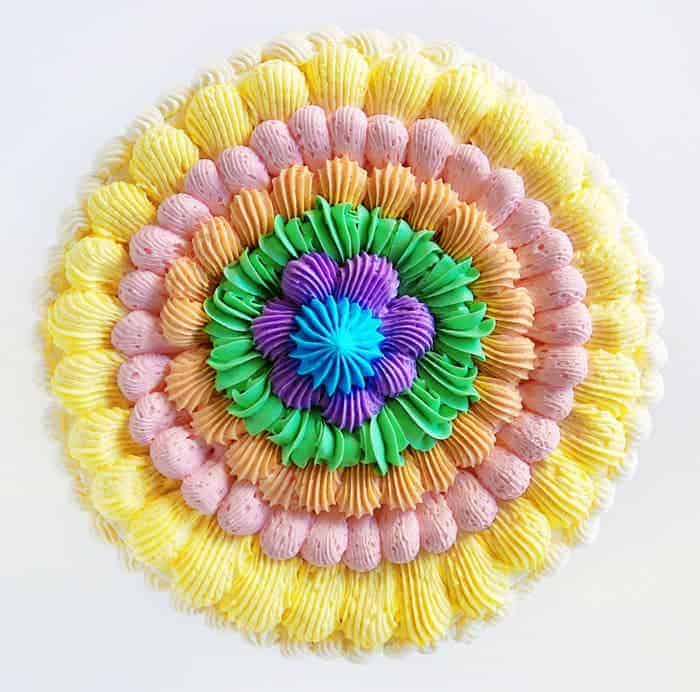 After completing my Mother's Day Open Star Tip Cake I had some frosting left over in my pastry bags, so that is where the design for this cake came from.
To make this cake you will need:
Cake to decorate (I adore this Perfect White Cake recipe)
Buttercream recipe (I prefer Decorator' Buttercream for piping, but Crusting Buttercream also works quite well)
Food color – I used McCormick food coloring and loosely followed this chart that details how to achieve certain colors.
Decorator's tips: 172, 195, 2C, 4B, 8B, 9FT (this is simply a wide variety of the same style of tip- see how to store all of these tips HERE)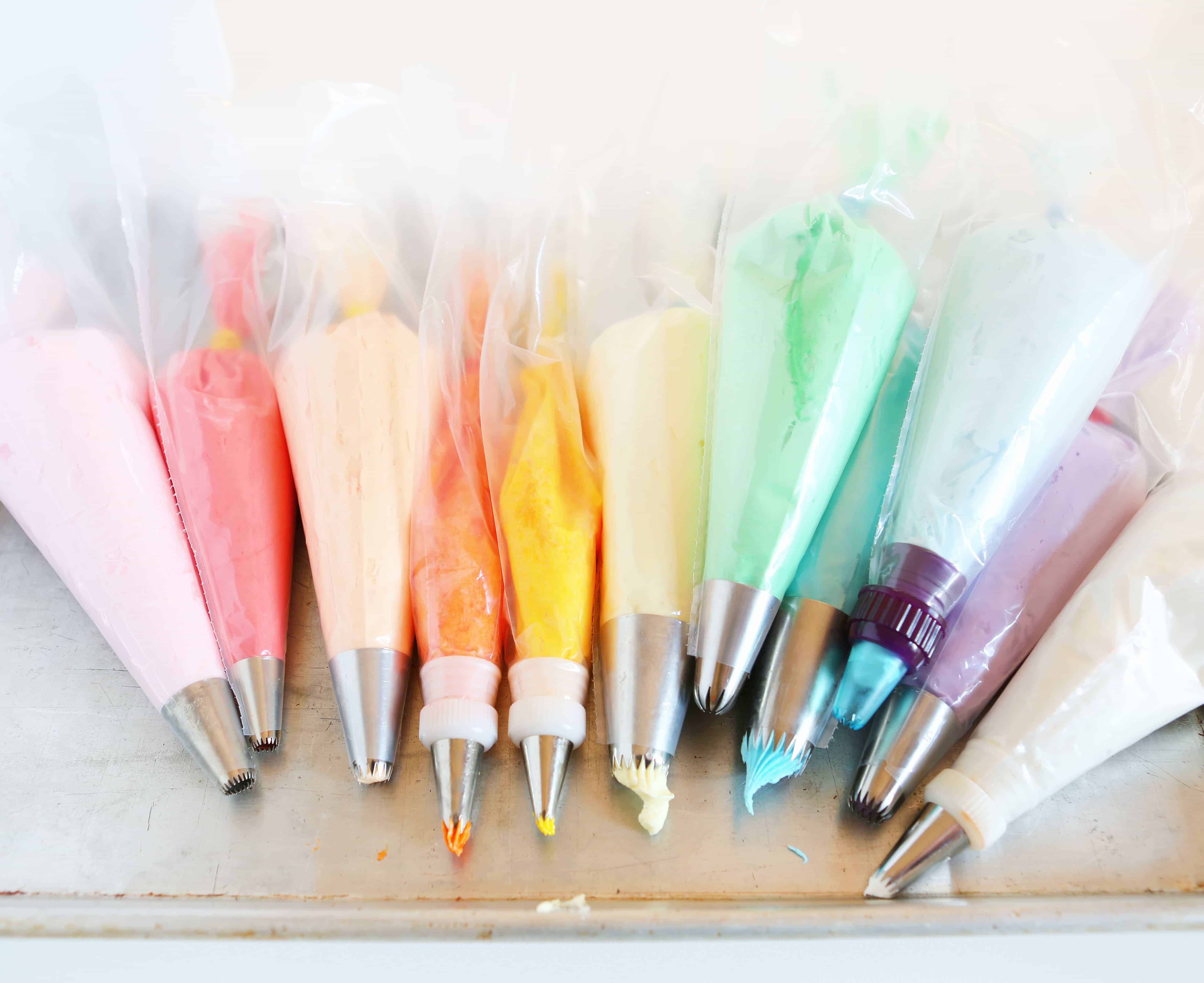 For this cake, I picked out the pastel colors and used the larger sizes of tips.
The idea is simple!
Starting at the outer most edge, apply pressure to the bag then press down. I used one of the largest tip sizes on the outside. (9FT)
Continue around the cake. Once you have completed the circle, start with your next color and tip size.
I used rainbow colors, but you can certainly use all one color, an ombre color theme, or even just chocolate! 🙂
Here is a video on how I made this cake:

As you can see it is pretty darn fast and easy!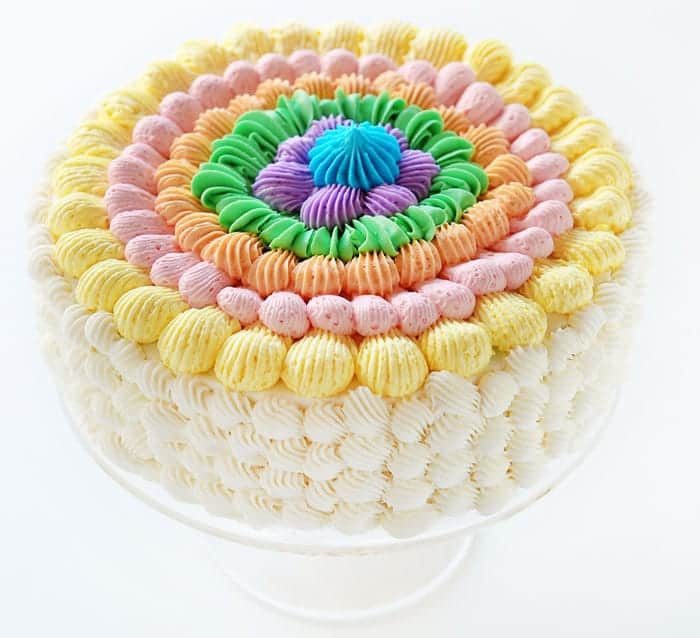 I played around a lot on the sides and ended up liking a diagonal scallop effect the best.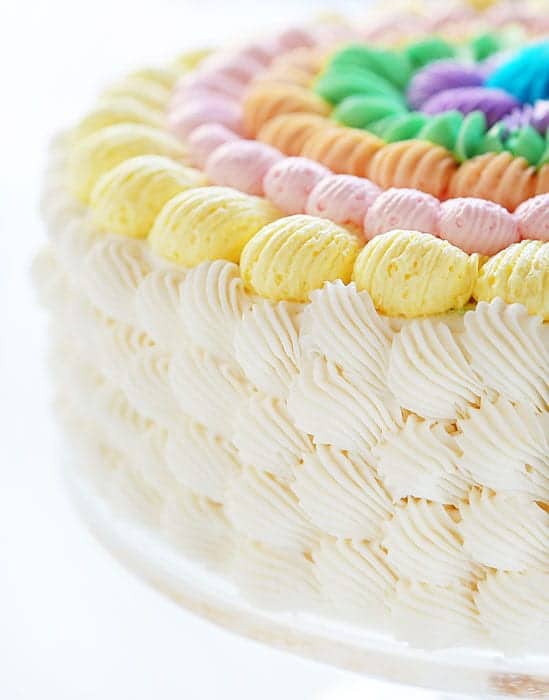 Super easy as well!
I just used a kitchen knife and made vertical lines around the cake in the crumb coat. Using the line as a guideline, I piped out a dollop with a #18 tip, then pulled down and to the right. Do the next dollop directly underneath, pull down and to the right. Repeat a few thousand more times. 😉
Hope you like this "Flower Power" Open Star Tip Cake!
*I added McCormick to my ingredient list because that is what brand I use and adore. You can see all the beautiful cakes and desserts I make using McCormick products click here.