Classic s'mores are kicked up a notch in this decadent frozen dessert!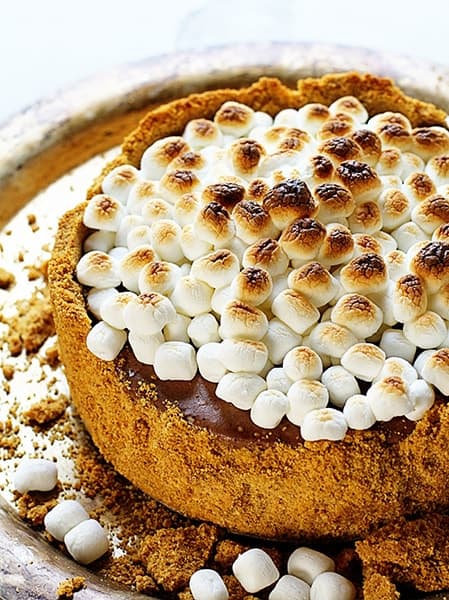 Is it hot where you are? I live in Minnesota (and love it) but one of the things that we deal with is humidity. So while it may only be 80 degrees, it will feel like 100 because the humidity is 70%. It's that hot, sticky, wet, drippy, uncomfortable hot that has people running for the lakes.
Because of that intense humidity, I like to try and keep our home as cool as possible. No baking allowed! I mean, for like a day or two, I kinda have to bake like 5 times a week or I start shaking. Withdrawal is no joke.

MY LATEST VIDEOS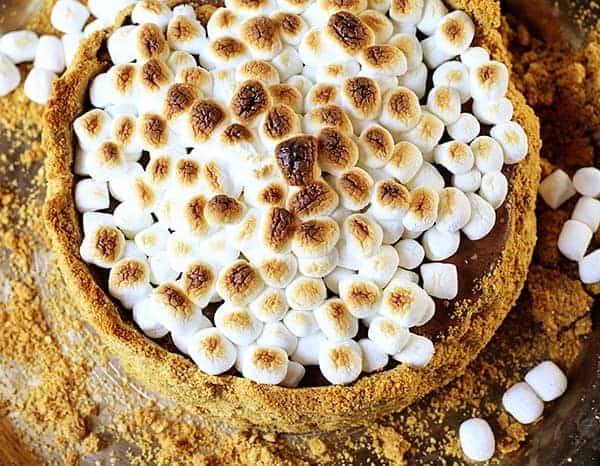 This dessert was made with special care to honor the traditional s'more as much as possible. It has a thick graham cracker crust, a rich and creamy chocolate cheesecake topped with an ooey, gooey melted marshmallow topping.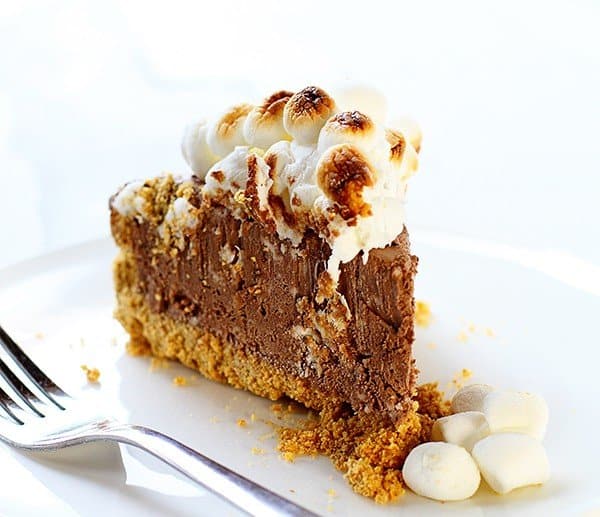 Be warned, this sweet Frozen S'mores Cheesecake is a bit messy and a lot delicious!
UPDATED:
I decided to tweak this recipe a bit and make it a new way.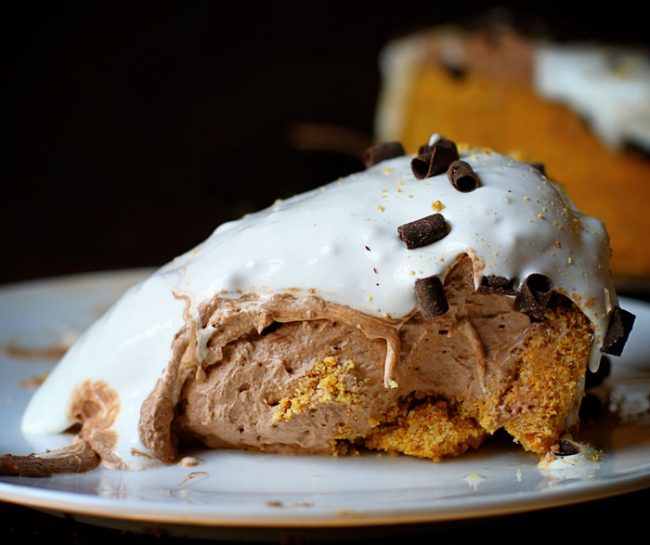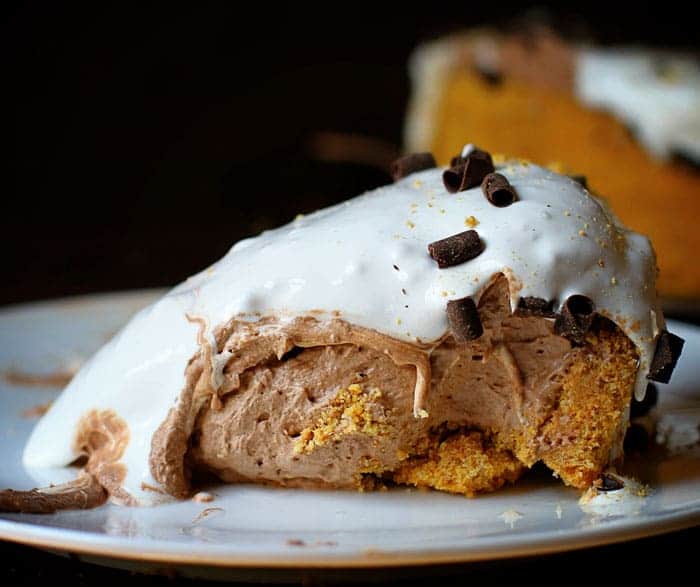 I used the same crust and filling recipe above, but instead covered in marshmallow fluff and chocolate curls.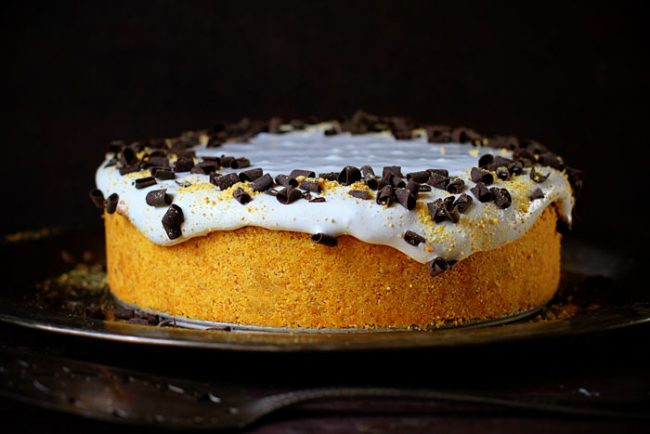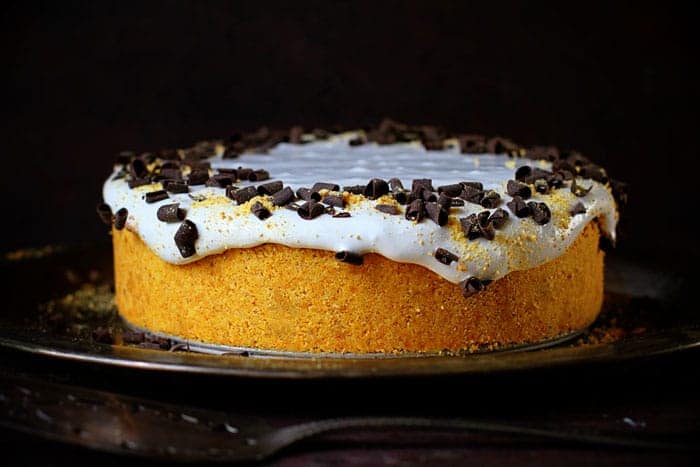 When you add the marshmallow fluff, it's a good idea to add it to the already frozen cheesecake. This will slow down the overflow that will eventually happen.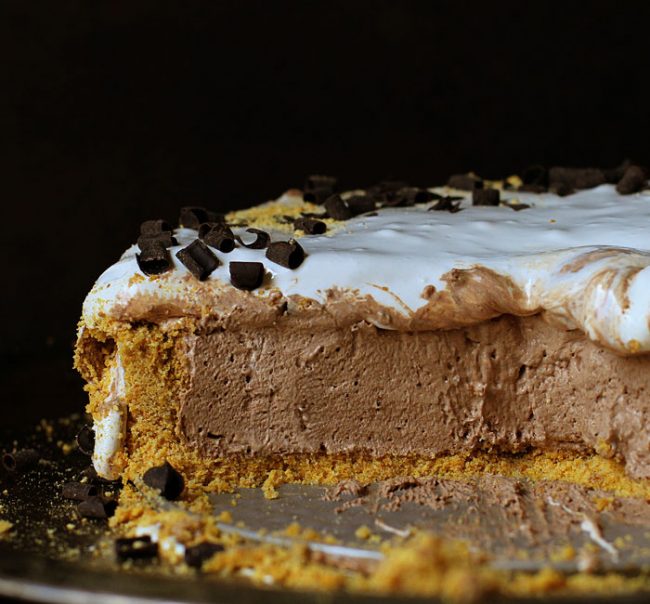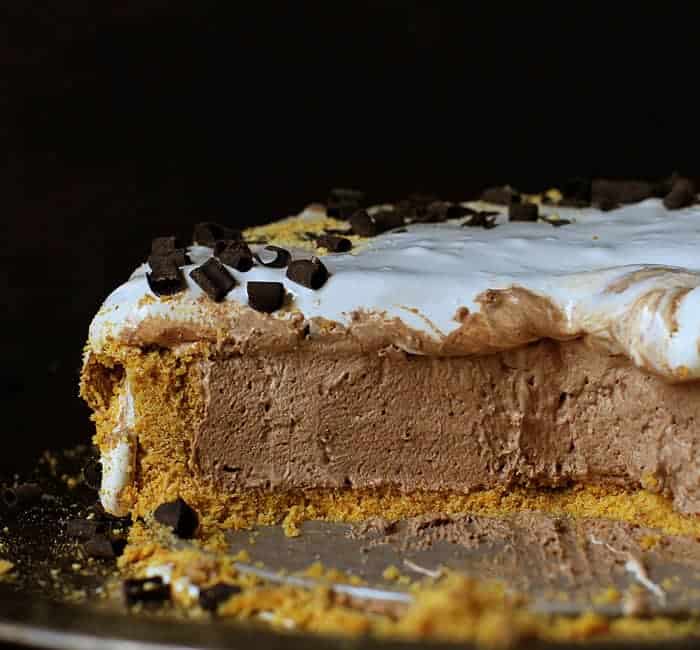 I love how that fluff is just about to flow over the sides of this frozen cheesecake! And speaking from experience, it's an amazing sight to behold.
I reserved a few crumbs for the top of the cheesecake as well, just for aesthetic reasons! Both versions of this cheesecake are amazingly tasty and something you will definitely want to try!
Just in case you are wondering what the MOST insane cheesecake I have ever made… THIS is it!