Most folks are doing what should be done right about now.  Posting healthy recipes, exercise plans, motivation factors to help us follow through with our New Years Resolutions of Losing Weight and Getting Healthier.
I am completely incapable of honoring any diet resolution, so instead sharing with you one of the most ridiculous, over the top, insane cakes I have ever thought up much less made.
I wasn't planning on sharing it because its so crazy.   Its got roughly 3,456 calories per slice.  In addition to the obnoxious sweetness, it was the most expensive cake I have ever made for fun, rolling in at roughly $30.  For a cake.  For one cake.  One little cake.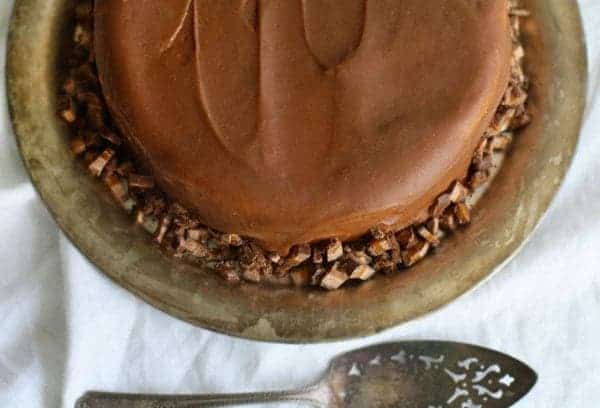 But, based on some blogging stories of late, I am going to share it anyway.  My blogging motto for 2013 is "Be Me".
And more times than not *I* am totally ridiculous and over the top and obnoxious.
*shame spiral*
Lets still be friends.  I promise to behave in public.  Most of the time.
I used Ree's Milky Way Cake recipe and prepared it in a 9-inch cake pan.  There was a little batter left over so I threw that in another 9-inch pan and had a little snack.  (If you choose to do the same, just keep an eye on it during baking, as it will cook faster with less batter.)  That was the top layer.
I also used her Milky Way frosting to cover the cake, although my cake was very chilled when I added it.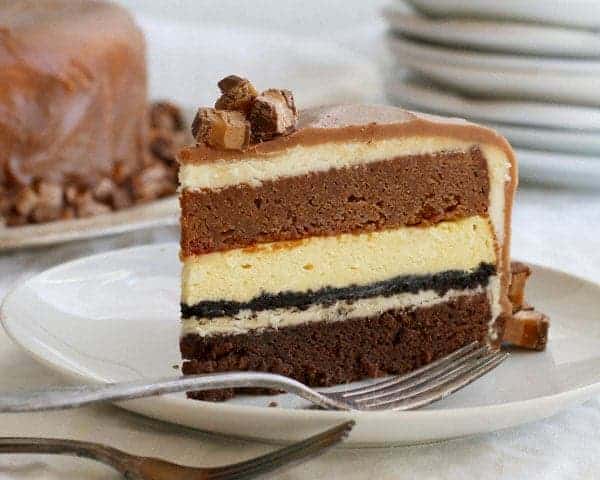 The bottom layer is a deeply rich Chocolate Cake.  In place of one of the cups of hot water, I used 1 cup of fresh brewed coffee.  That was the bottom layer and the White Chocolate Cheesecake with Oreo Crust is in the middle.
I also covered the cake in a buttercream crumb coat before chilling it overnight.  The link goes to my Neapolitan Rose Cake, which is covered in 47 pounds the most wonderfully luscious and satisfying basic buttercream.
See, look at that.  I cant stop.
Must. Remember. To. Be. Healthier.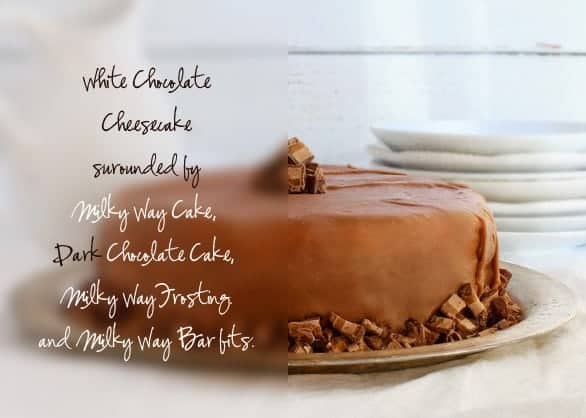 Well, maybe next year.