Revisited.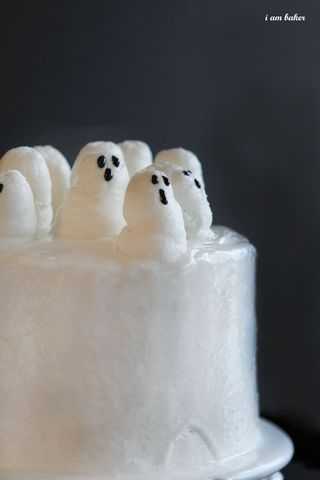 I have made a ghost cake before… but I wanted to try some different recipes and techniques this time around.
More rounded ghost heads.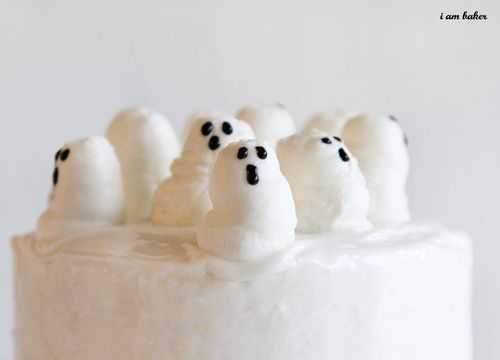 A smaller cake with less ghosts.
And maybe even a ghost Surprise Inside!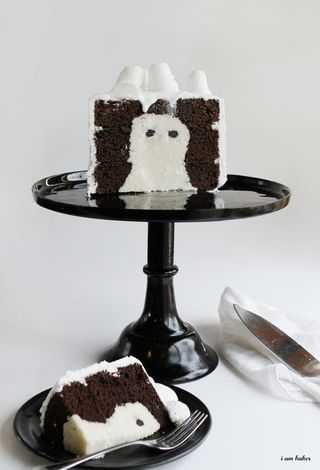 Next time I'll try not to forget his mouth.
And turns out I like the original better anyway.
I wanted to get this on my blog before I forgot.  I seem to be doing that lately… forgetting things.
If you are reading this post by the light of the rising sun, then most likely I am on a plane for Kansas City.
I arrive at 8:30am and fly out at 7:30pm. (I am still a full time nursing mom and just couldn't bear the thought of being away from my baby overnight.)
Its for a class taugh by the amazingly talented Helene of Tartelette.
See, this whole book thing is freaking me out.  Its one thing to take a picture and throw it on your blog and hope for the best.  Its quite another to have it be in print.  Forever.
I just dont know enough, and I think Helene is one of the best teachers out there.  I need her help badly!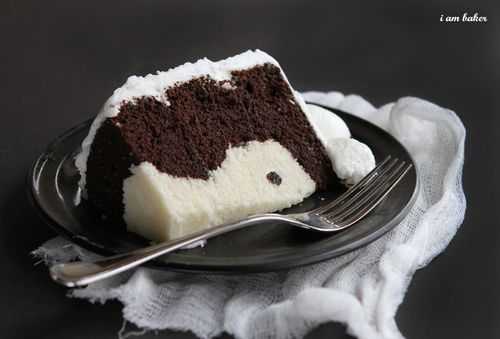 So please forgive me for not posting recipes or a tutorial or even as many pictures as I normally do.
I am working really hard to reach this goal so that we can get back to normal around here.
I miss you guys!