Sponsored by Disney's The BFG.
Regardless if you have a GIANT appetite or a small mini one, no will ever have to know that this Skinny Chocolate Quick Bread is lightened up and low fat!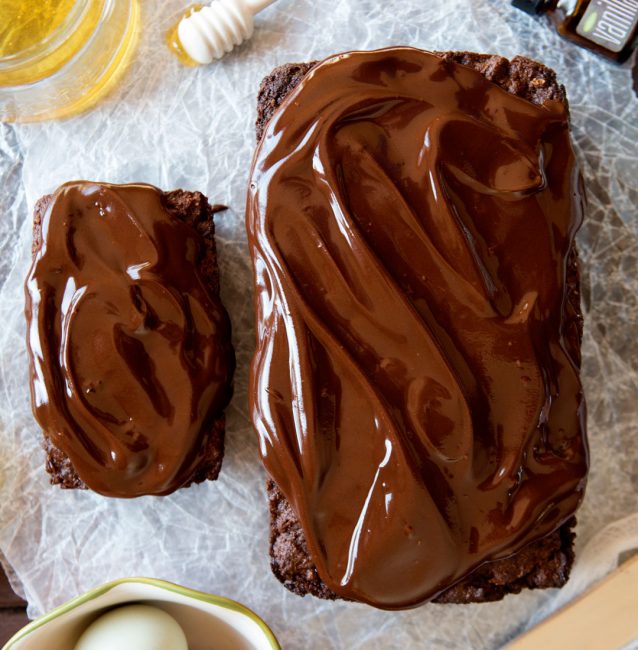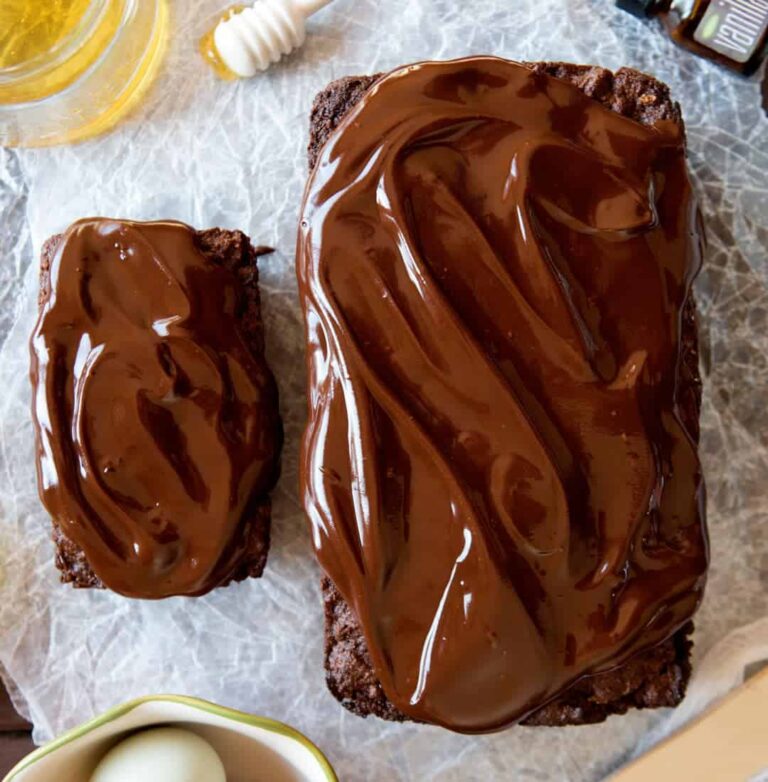 At 3 years old, my little Olivia is spunkier than I thought possible, yet simultaneously innocent and cautiously curious.
I was busy working this morning and had assembled all the ingredients for a quick bread on the counter. Olivia can't quite see the top of the counter yet to stood on her tippy toes and tried to see.
"What doing?" she asked.
I told her I was making bread and said each ingredient name slowly. Olivia repeated them to me and asked to sample each one. She appreciated the natural sweetness of the honey more than the bitter cocoa and absolutely loved the texture and uniqueness of each ingredient on her fingers. She smelled the vanilla, the almond extract, and the peppermint extract. After she smelled the peppermint her eyes lit up. "This one, mommy!"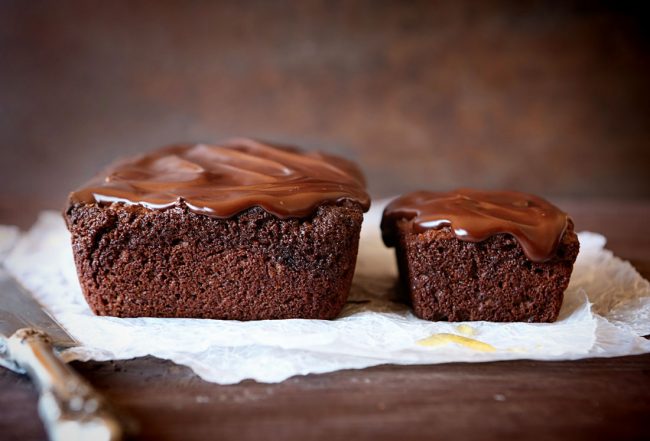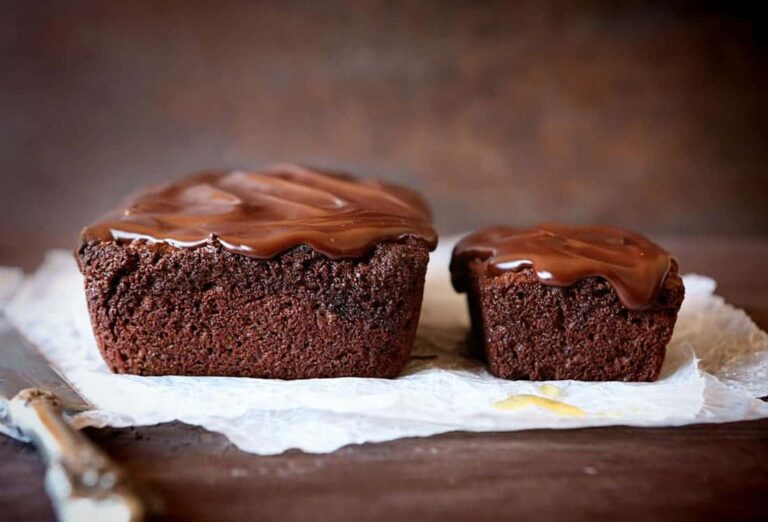 I have to admit, I was not planning on making chocolate peppermint bread. But it was a bit humbling to watch her be delighted with something I take for granted on a daily basis. She was captivated by velvety softness of flour and the shimmering gentle ripples of cascading honey. I was captivated with her and a bit surprised with the introspection I was feeling. Jaded was the word that came to mind. I was so used to those textures and combinations and flavors… I took for granted their unique value.
That quiet afternoon in my kitchen was a big moment of growth for Olivia and I. The often anxious, hurried, jaded mom in me was inspired by the joy that this sweet girl found in the simplest of tasks. Our roles were reversed, if only for a moment, when she taught me how to be inspired again.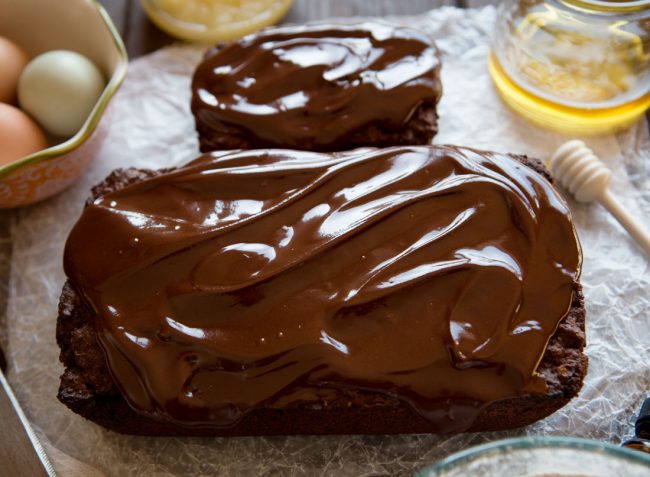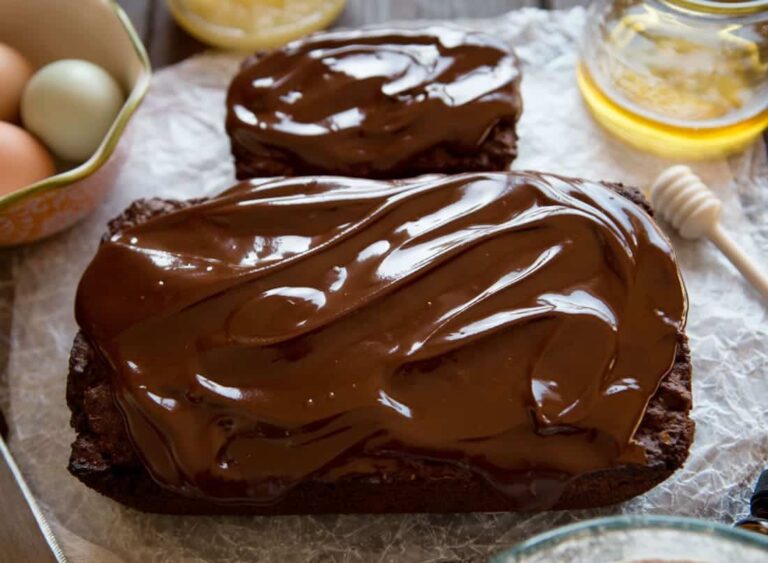 That evening, we sat down to watch a movie as a family. As the previews started (my kids favorite part) the room went quiet. We turned up the volume and watched the trailer for The BFG. Olivia was completely captivated. After it finished she asked, "What is BFG mama?" I told her it stood for Big Friendly Giant.
"He's nice." She said. "I think so too," I replied.
Then she asked if she could have one, and I told her how about we go see the movie first.
As we prepared Chocolate Peppermint Bread together that morning she, in her innocent toddler wisdom, had shown me that sometimes I needed to get out of the regular routine that I had accepted. That it was okay to be inspired by the things around me and to have the courage to try new things.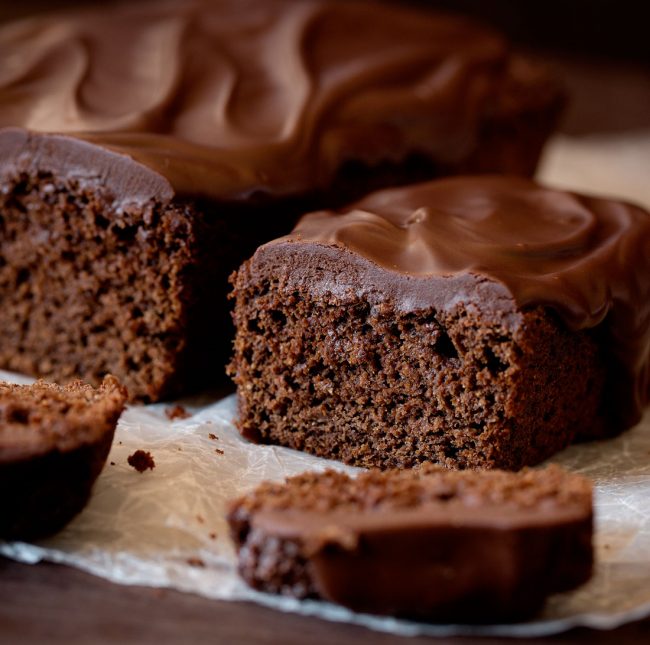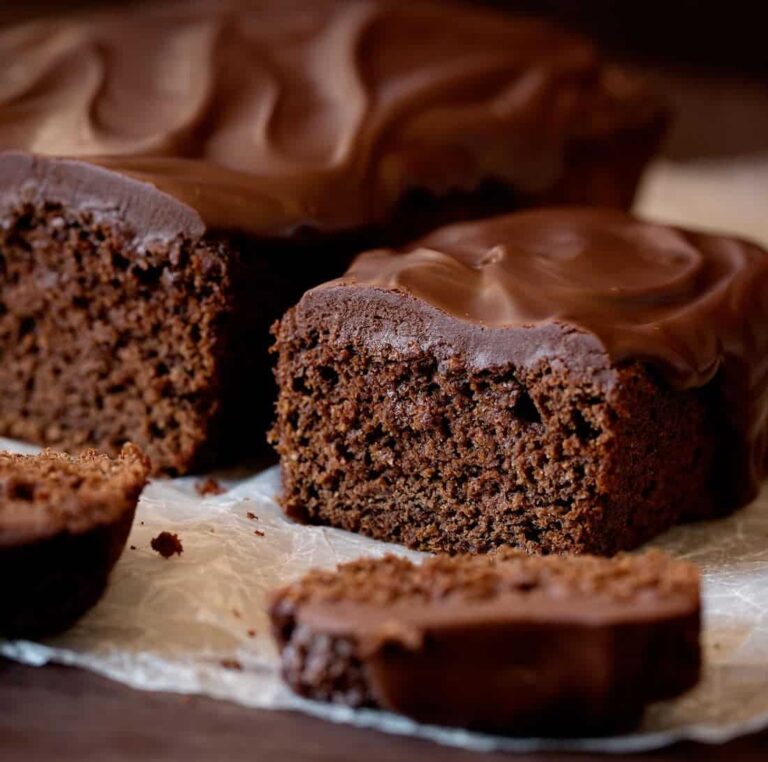 I did something fun with this recipe in honor of The BFG… I made one big and one mini. To do this I simply pour 1 cup of batter into a mini loaf pan.
Olivia loved the fact that she helped bake it with me and that she got her very own mini version! (You can certainly just pour all batter into a standard 9×5 loaf pan.)
I used this recipe for the chocolate ganache.
This post was brought to you by myself and Disney's The BFG, now available on Blu-ray, Digital HD & Disney Movies Anywhere. All thoughts and opinions are mine. Thank you so much for supporting the brands that support iambaker. It means the world to me!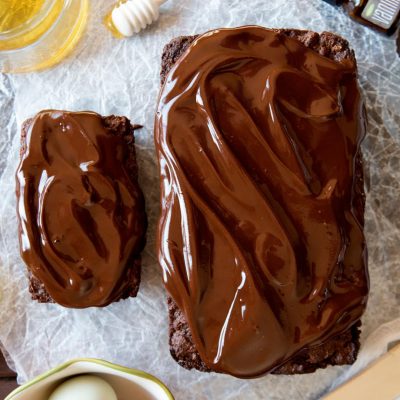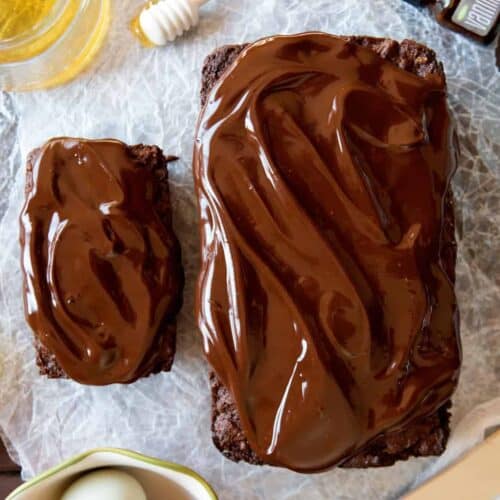 Skinny Chocolate Peppermint Quick Bread
Regardless if you have a GIANT appetite or a small mini one, no will ever have to know that this Skinny Chocolate Quick Bread is lightened up and low fat!
Ingredients
3/4

c

133g unsweetened applesauce

1/2

c

100g granulated sugar

1/4

c

85g honey

1

large egg

3/4

c

183g vanilla Greek yogurt (or regular yogurt, plain or vanilla)

1/2

tsp.

pure peppermint extract

1

c

124g whole wheat flour

1/2

c

42g unsweetened cocoa powder

1

tsp.

baking soda

1

tsp.

baking powder

1/2

tsp.

salt
Instructions
Preheat oven to 350°F. Prepare 9x5 loaf pan with baking spray.

In a large bowl, whisk the applesauce, sugar, honey, egg, yogurt, and peppermint extract until smooth.

Sift the flour, cocoa powder, salt, baking soda, and baking powder together.

Slowly stir in the wet ingredients, being careful not to overmix.

Pour batter into loaf pan.

Bake for 30-40 minutes or until a toothpick inserted in the center comes out clean
Did you make this recipe?
Thank you for making my recipe! You took pictures, right? Well go ahead and post them on Instagram! Be sure to mention me @iambaker and use the hashtag #YouAreBaker.