Quick.
Easy.
Delicious.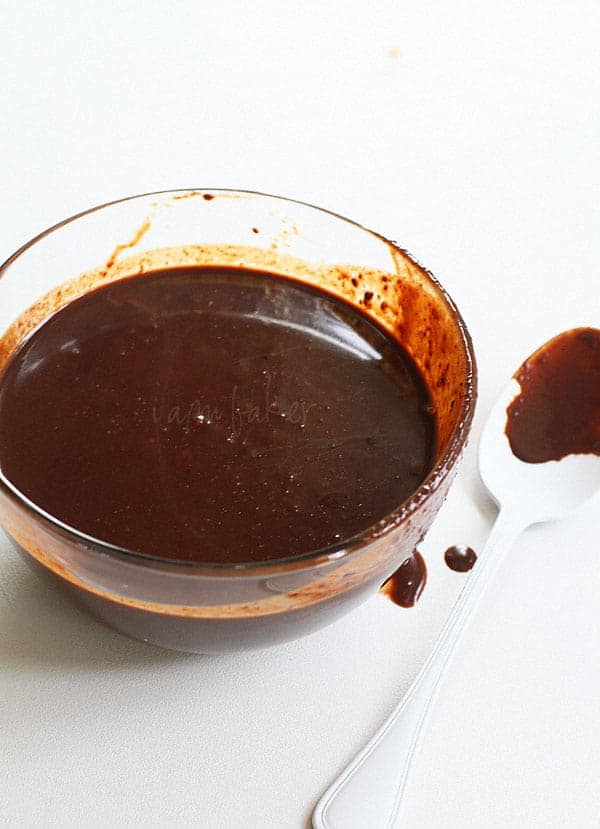 *You can use any type of chocolate with this recipe.
I actually wanted a much thicker consistency of this for a cake inspired by a 100 GRAND candy bar, so I made a couple easy additions.
Put 1/2 to 1 cup of powder sugar in mixer and pour ganache over it.  Mixer with whisk attachment.  You can add as much sugar as you want to reach desired consistency, I added about 1 1/2 cups total.
I then poured it over my cake!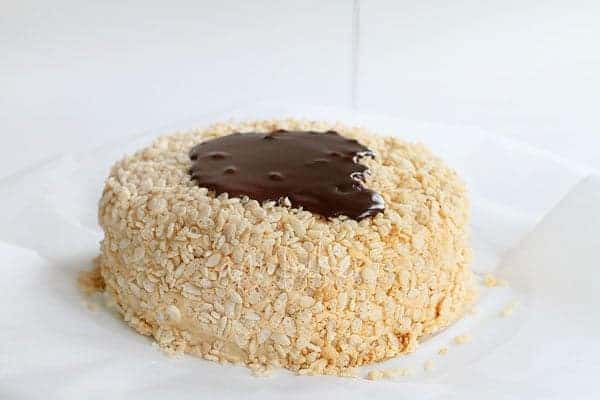 Click here to see how this cake turned out!