On Tuesday, November 21st, my Great Grandma Inga passed away. She was 98 years old. Not only was she my Great Grandma, but she was a Great-Great Grandma to my kids.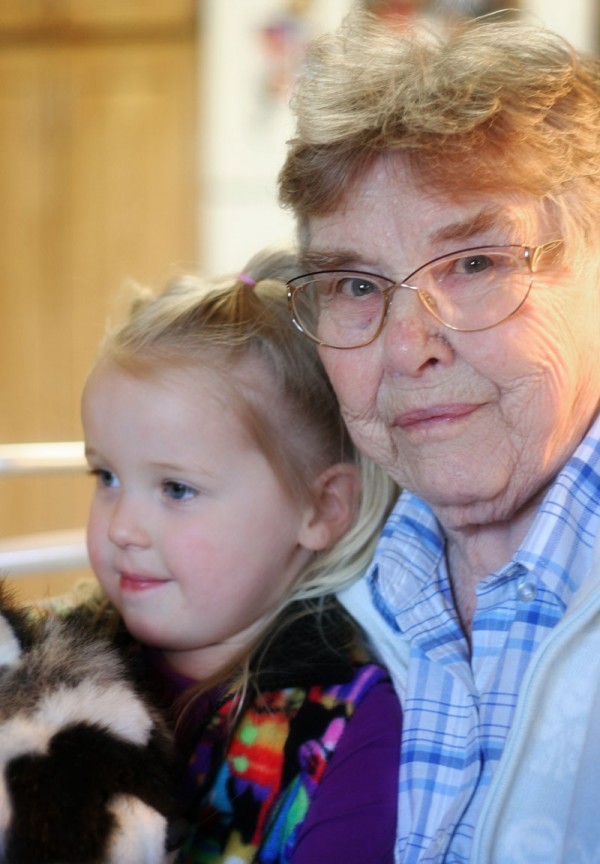 I love that they had years with her… and knew her and enjoyed her.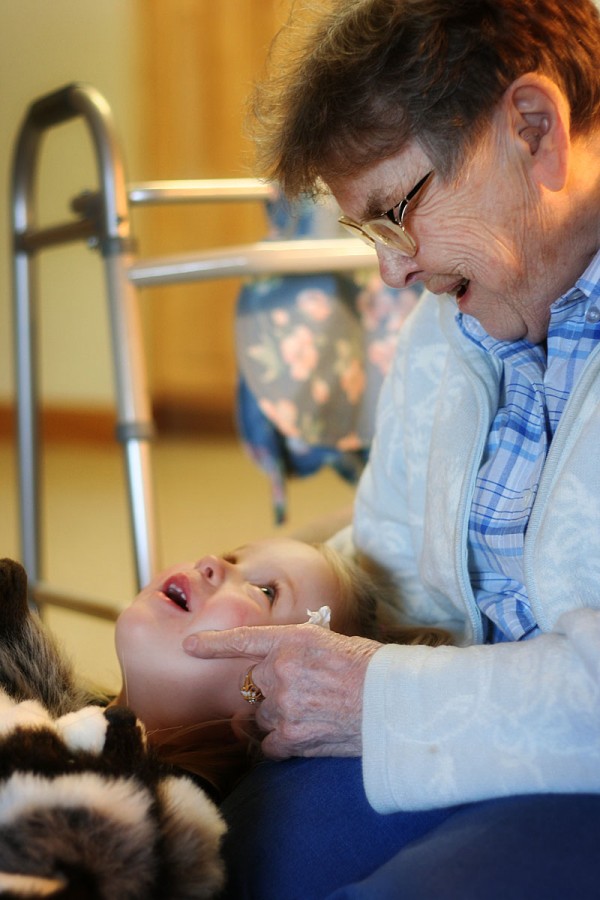 My Audrey is named after Grandma Inga's daughter Audrey. (My grandma Audrey)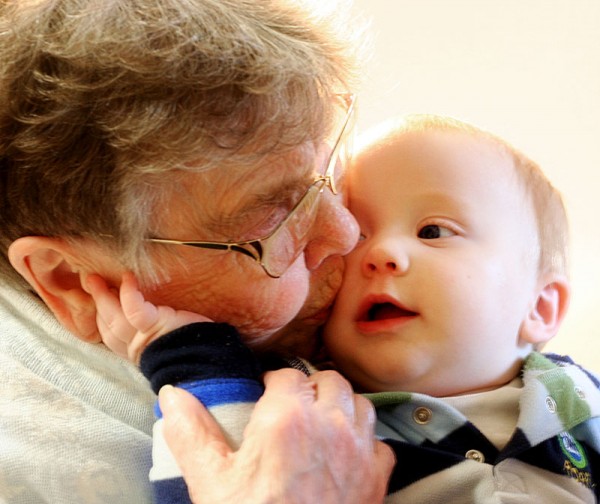 This picture gets me a bit choked up… even though the lighting was off and its a little blurry… its Inga and Eddie. Grandma Inga was married to my Grandpa Eddie. He passed away many, many years ago, but obviously was a huge impact in my life as I named my son after him.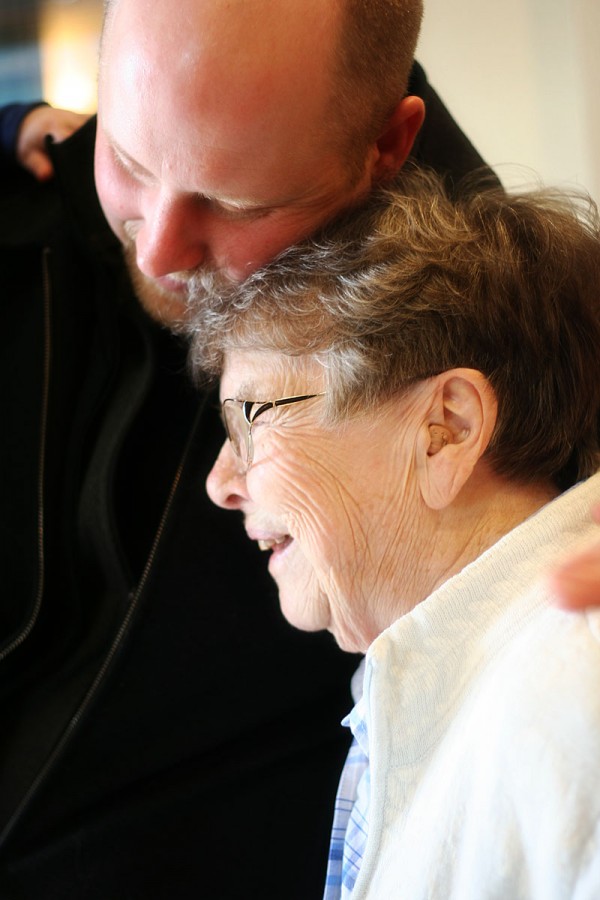 This last visit I had with Grandma was different. The way she recalled memories of her beloved, the way she allowed herself to get caught up in thinking about him and their life together, I was choked up more than once listening to her reminisce.
I am so thankful to her kids and grand kids and great grand kids who were with her up until the moment her soul gently left this earth. They surrounded her with love. They held her hand and shared memories and offered every comfort. She will be missed.