The best Carrot Cake recipe you will ever try. This homemade carrot cake is bursting with flavor and moisture!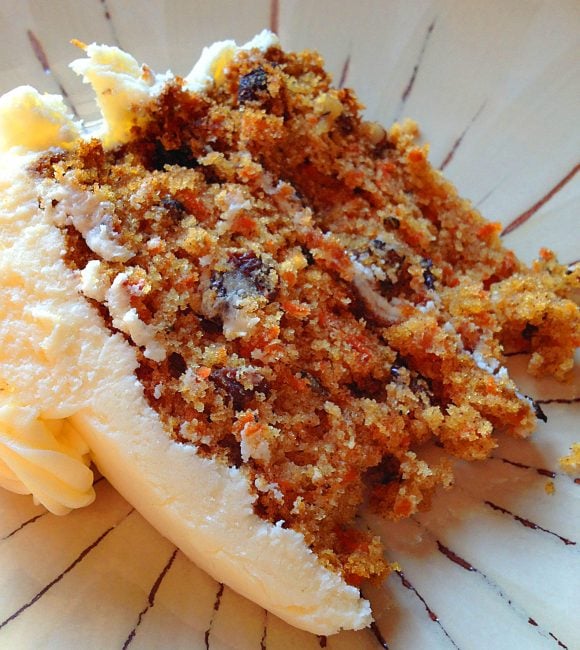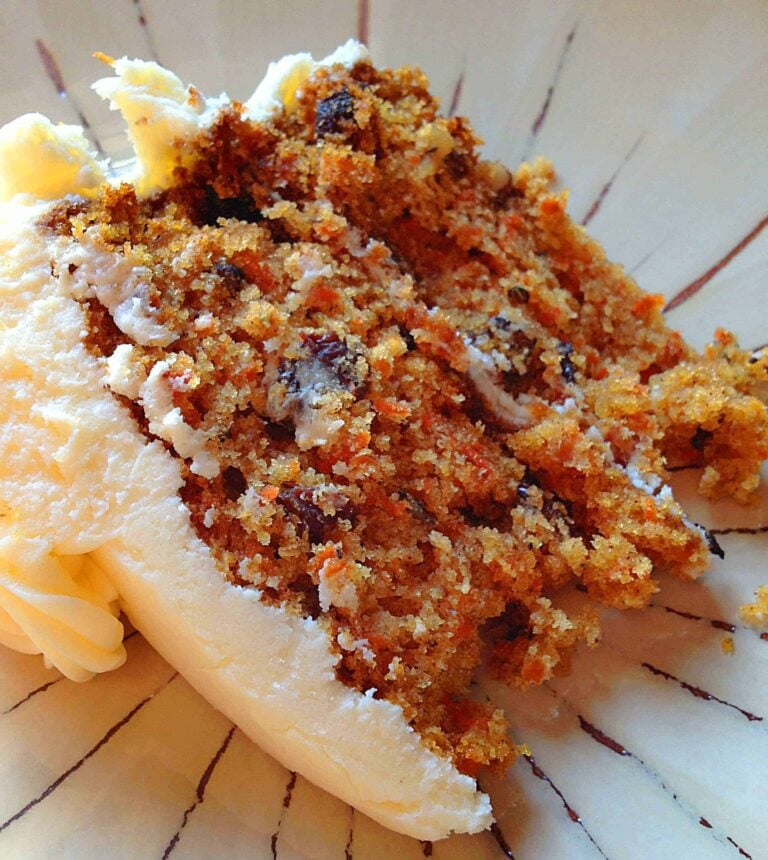 Trying to find a real carrot cake recipe is not as easy as you would think.  My Mother-in-Law was having a big birthday party last Sunday and her only request was a carrot cake from scratch.
Real carrot cake.  With real ingredients. (No box mixes allowed!)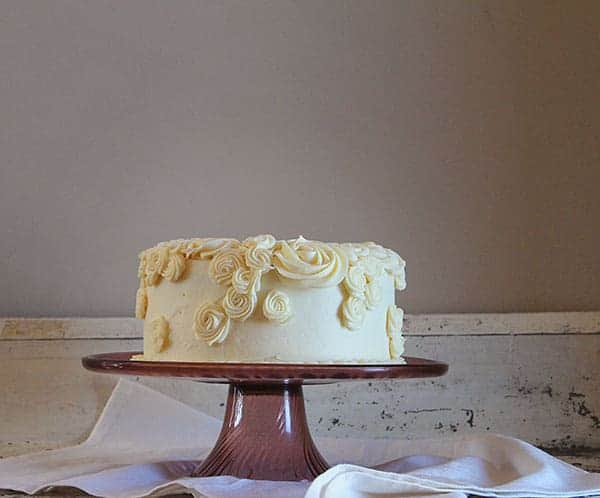 After testing out several recipes, I finally found one that everyone loves!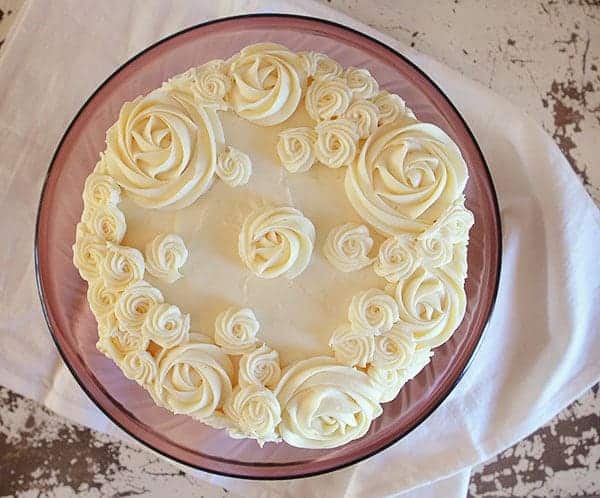 For the exterior, I did a version of my original Rosette Cake.
My beautiful mother-in-law was turning 67 (she really doesn't look a day over 45!) and so piped out 67 flowers.  Some are with the 1M tip (remember you can always use a 2D tip in place of the 1M) and the rest are with #27 tip from Wilton.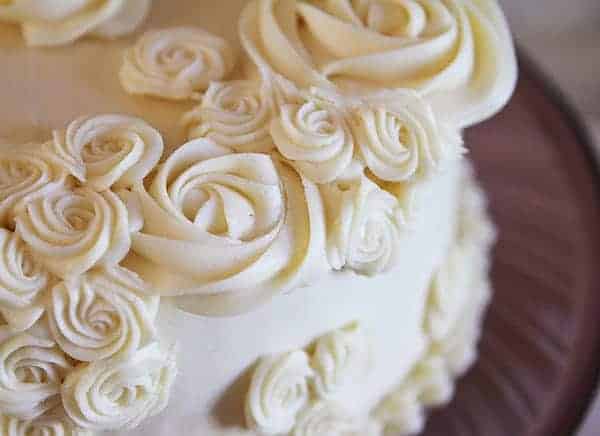 This is my favorite Cream Cheese frosting.  (It's the best ever.  Don't click that link.  You will be ruined for all other cream cheese frostings forever.)
How to Make the Best Carrot Cake
Once you have added the flour to the wet ingredients you want to be very gentle with the batter. I recommend removing the bowl from the stand mixer and mix all dry ingredients in by hand.
If you do not want to add pineapple, you can add 1/4 more oil and omit the pineapple. You can also make other substitutions or changes like adding sweetened coconut (1/4 cup should do!) or using a little brown sugar.
Allow the cakes to cool completely before assembling the cake. I like to use a chilled cake for assembly and a room-temperature frosting. You may need to level your cake prior to assembly. (Get detailed instructions on that here.)
The cream cheese frosting is SWEET. If you are hesitant, try tasting as you go and add in the confectioner's sugar a cup at a time. You may be able to use less sugar.
BONUS: One way to make this cake AMAZING (and for the 21+ crowd) is to plump up your raisins in rum or the alcohol of choice.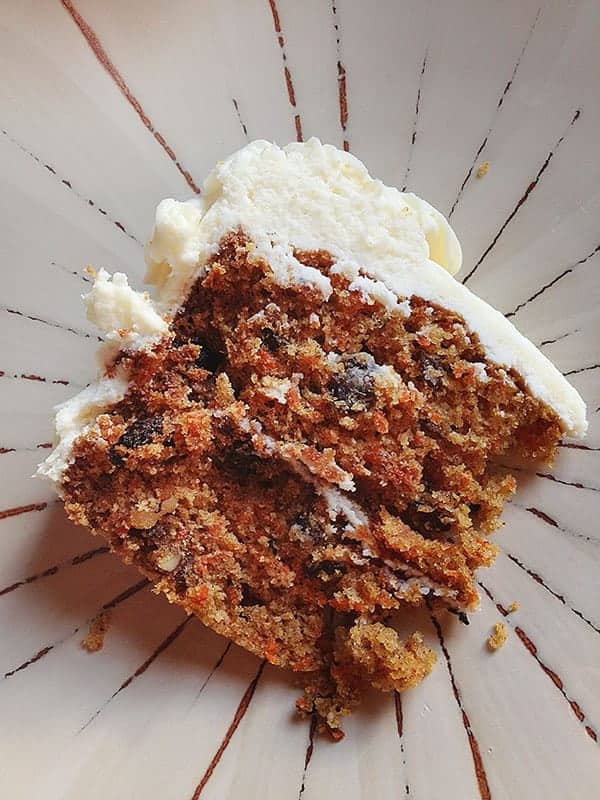 Man, it was good.  The flavor of this homemade carrot cake recipe is delightful.  The texture was exquisite. It's perfection.
I think I just talked myself into making another one. Hope you enjoy this Homemade Carrot Cake recipe!