We were gifted some beautiful Harry & David treats over Christmas, and the box just so happened to include six fabulous pears.  Seeing as we live in Minnesota and its the middle of the winter, that was a fabulous gift indeed!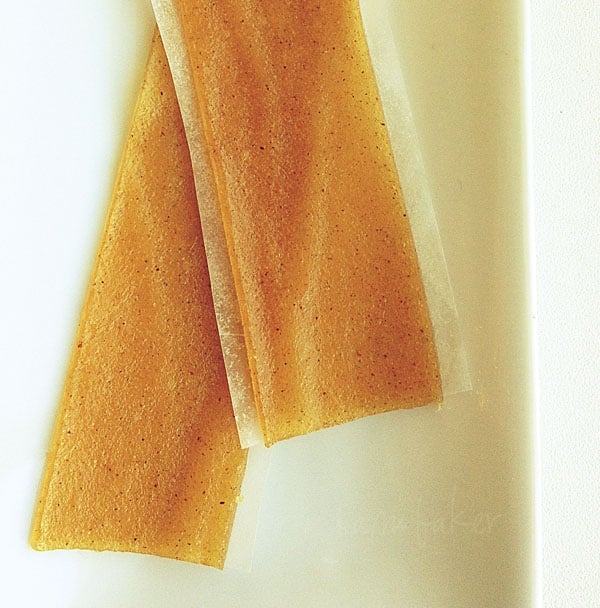 Try as we might though, we couldnt eat them all before they went very soft.  I immediately knew that those succulent pears could not go to waste, so I decided to make them into a fun and easy treat.  Fruit roll-ups!  We actually call them fruit leather around here, but unless you are familiar with the term it can bring some not so sweet images to mind.  So roll-up it is.
I used this recipe from CHOW.com.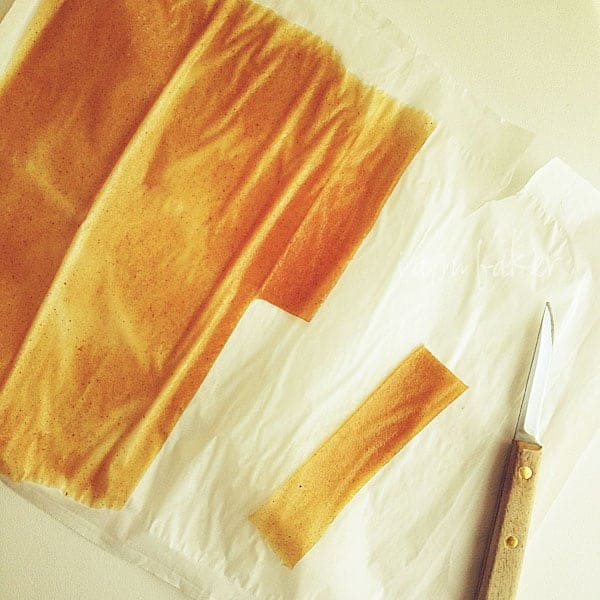 My hubby makes a lot of wonderful venison jerky, so he treated himself to a nice new dehydrator this year.  And it rocks!  These Homemade Cinnamon and Pear Roll-Ups took only about an hour and a half!
This was my very first attempt at making any time of fruit leather and I am officially hooked.  It really is as easy as everyone has said, and I love being able to trust what my kids are eating.  Its an added bonus that no fruit has to go to waste!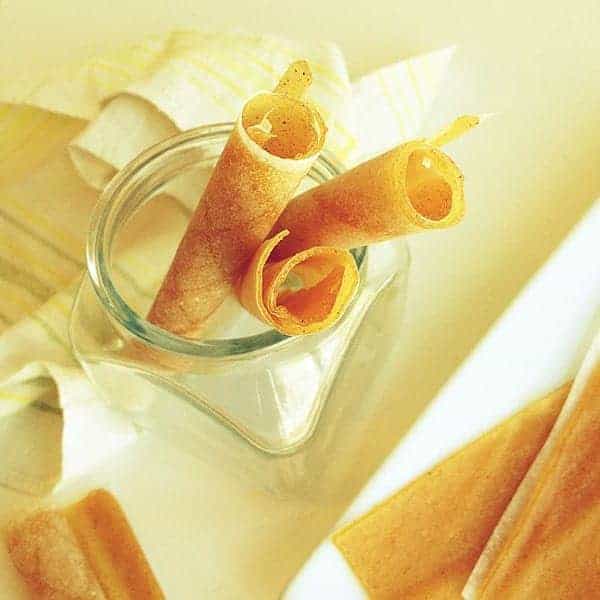 Now, you may have wondered why all these pictures look a bit funny.  They were actually taken with my phone.
I had to bring my Canon 7D into the shop for repairs and they quoted me 4-6 weeks.  FOUR TO SIX WEEKS?!???  I tried not to faint on the spot, but it was a shock indeed.  So things might be looking a bit more… relaxed around here for a month or two.
I hope you can bear with me!
Now go make some fruit leather.  And if you dont have a dehydrator be sure to just use the oven method.  (link above) I am removing all potential for excuses here. 😉