This simple and easy trick will allow you to create the most beautiful designs with sprinkles in just minutes!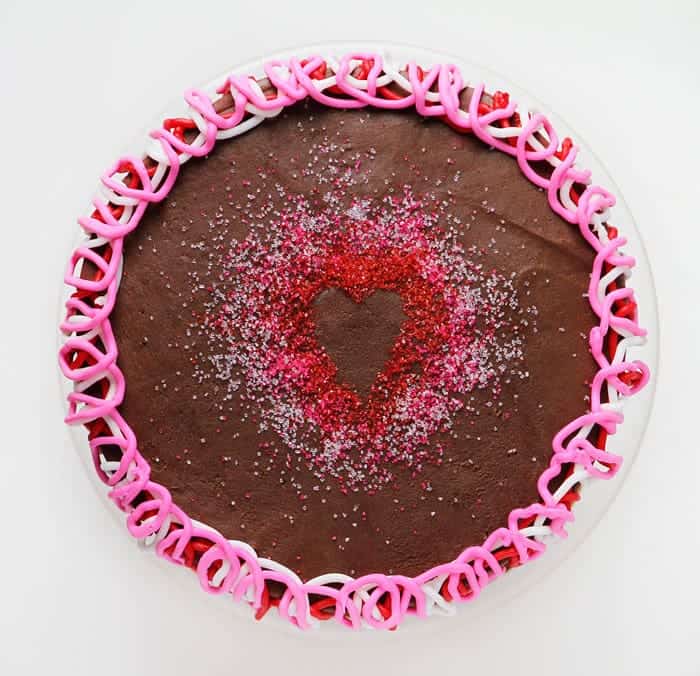 To make this you will need:
Cake, preferably just frosted
Cookie Cutter
Parchment or Wax Paper
Sprinkles
Tweezer or toothpick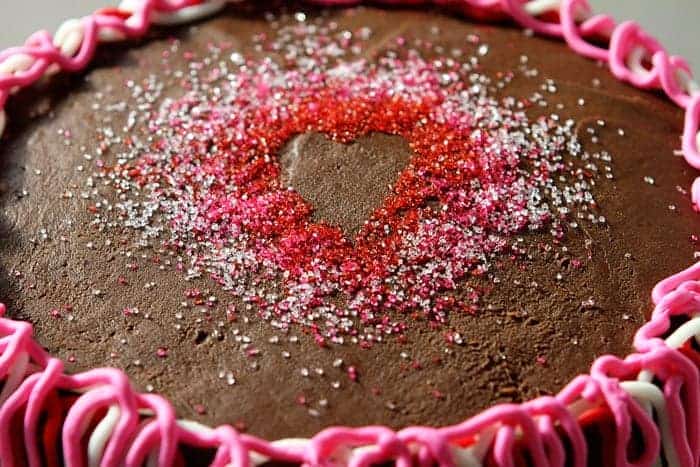 I want to preface this tutorial with the fact that I added this design to my cake as an after-thought. The cake was originally shared is this video and a number of people asked, "Are you going to decorate the top?" At the time, I had no plans, but then changed my mind! (thanks all!)
Because this design was an after-thought, my frosting has already gently crusted over. (hardened on the outside) In addition to my frosting no longer being tacky, I did not take care to create the perfectly even and beautifully flat surface I should have when doing this design. But as you can see, it all comes out ok in the end. When YOU are doing this design, I recommend executing it when the frosting is still sticky. (not crusted over)
To start, I choose my design. Because the colors of my cake are Valentine's Day related, I chose a heart cookie cutter. Trace the heart onto parchment or wax paper and then cut out the design.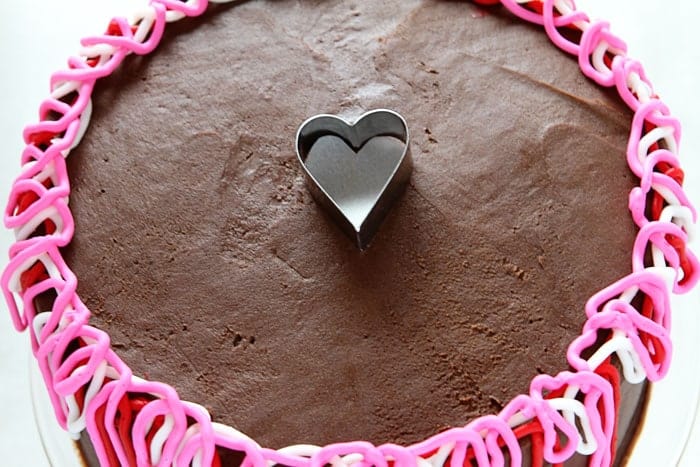 I placed the parchment piece on the cake then the cookie cutter over it. I do NOT press the cookie cutter into the cake for a couple reasons:
My frosting is hardened (crusted) and it will leave an ugly mark in the cake.
When you press the cookie cutter into the cake, add sprinkles, then remove, sprinkles tend to fall over and into the center.
You CAN press the cookie cutter into the frosting if your cake was just recently frosted. (soft, tacky frosting) When you pull the cookie cutter out it will not leave as noticeable of a divot in the cake.
I use both the cookie cutter and parchment because one will stop stray sprinkles from flying all over the place and the other will just help make an easier clean up.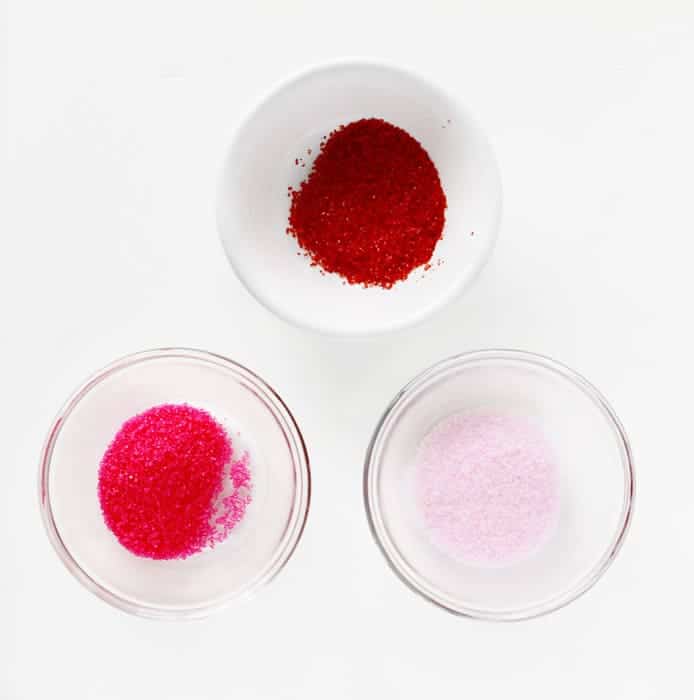 Add sprinkles around the exterior of the cookie cutter. I chose colors that matched my cake and started with the darkest color inside, then moved out with the lighter colors.
Here is a video on how I did that:
When you are done adding sprinkles, remove the cookie cutter gently.
Using a tweezers or toothpick, remove the parchment/wax paper. If you notice that it is sticking to the frosting too much, you can chill the cake for 15 min. or so and then remove.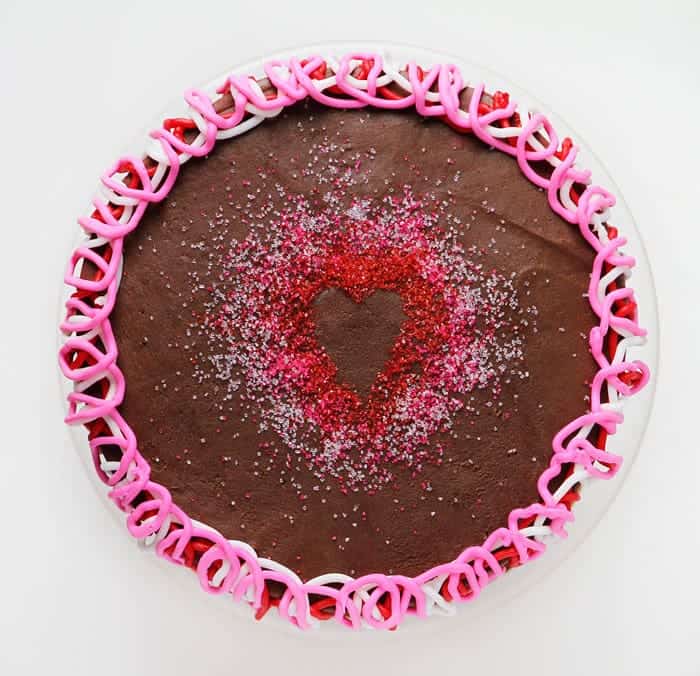 If you have a stray sprinkle you can go in move it with a toothpick.
The sky is the limit with this design!! You can fo letters (initials), numbers, shapes, anything you can dream up! This technique also works with the air-brush painting techniques.