How to make a tall fluffy "flower" out of buttercream!
I posted this on Instagram the other night.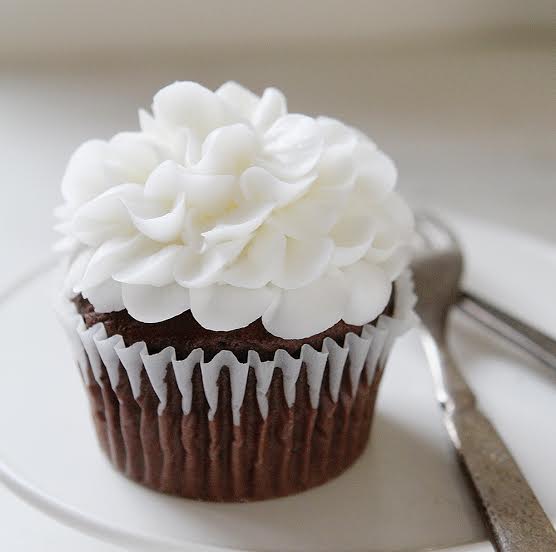 Here was the caption:
If someone ever tells you that you put too much frosting on your cupcake, stop talking to them.




You don't need that kind of negativity in your life.
Well. Turns out you guys really liked that little flower and asked to see how I made it.
Which I thought was weird because I didn't mean to make it, I just kinda started piping and piping and piping and this is what happened.
Then folks on facebook started asking for a tutorial and I thought to myself… are they kidding? I mean, surely this is a really common design that everyone is doing and what can I possibly bring to the table?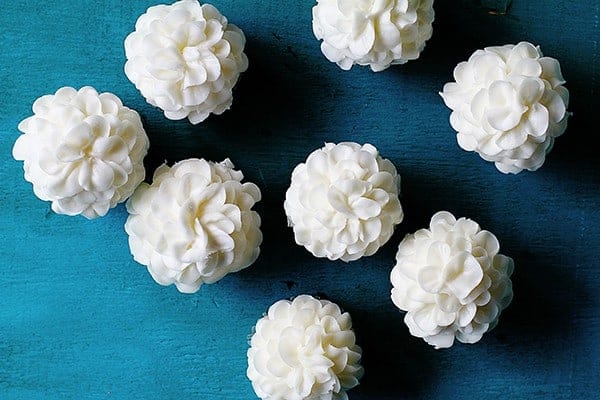 Truth is, I don't even know what to call this. It's just "petals" piped on petals piped in petals. It's kinda ruffly and kinda flowery and a little like a rose and reminiscent of a hydrangea and maybe even a loose carnation but it is not really any specific flower.
So, yeah.
But!
I did a video so you could see what I did just in case you don't mind a 2-1 frosting to cupcake ratio.
I used this Crusting Buttercream Recipe. This is a great recipe for Chocolate Cupcakes.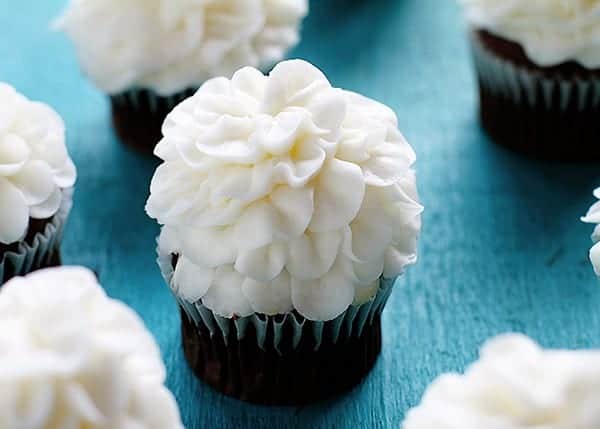 Things to note:
I started my ruffly cupcake on TOP OF my daisy cupcake. You do not need to do this. 🙂 Simply start piping out directly on top of your cupcake. I am showing you how I piped out the tall ruffly flowery cupcake EXACTLY as I did it on instagram. (Hope that makes sense!)
I used a #103 tip that I got from Fat Daddio's. This tip is shaped like a tear drop. Just make sure the small pointy edge of the tear drop is facing out.
Just keep stacking and overlapping and piping. You really can't go wrong on this design!
You can also make this design as tall or as short as you want. (Which means you can also control the frosting amount in case that 2 to 1 ratio is a bit scary!)
Oh… and if you think of a better name… let me know!