A quick and easy tutorial on how to pipe a "rope" onto cupcakes.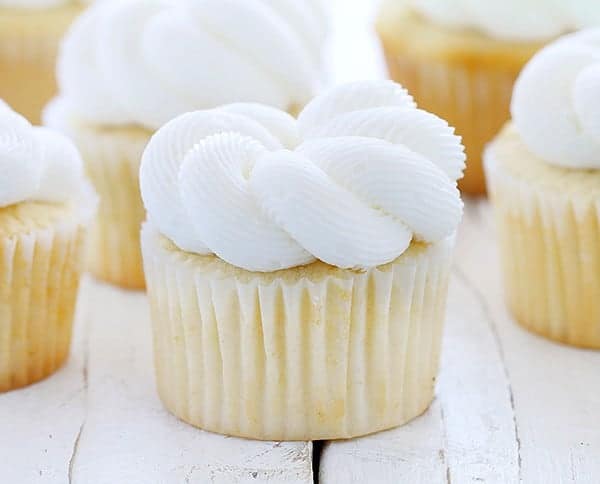 A day after I posted this I ended up impaling my hand with a garden stake and was unable to hold a piping bag (or cupcake for that matter!). Everyone has been very kind and patient and I really, really appreciate that.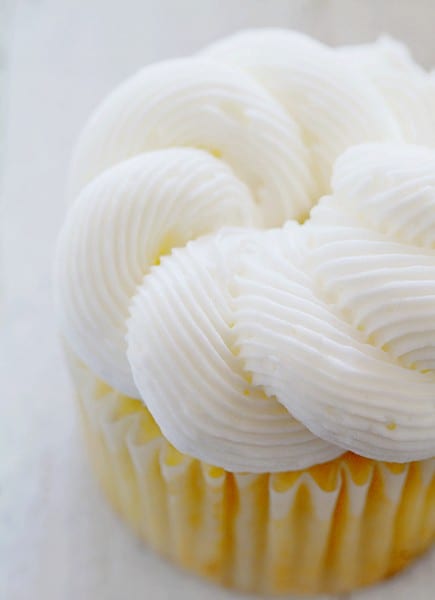 To do this technique I use a #172 tip. This tip has lots of "teeth", which creates a lot of texture in the "rope" design. You can use virtually any tip that also has lots of "teeth".
An important thing to remember… this cupcake has a front and a back. Meaning… there is no way to do this technique without a little "tail" or ending spot. It is much easier to do this method on a cake where you can easily tuck the final ending bit under, but on a cupcake it is not as easy.
Here is a video on how I did it:

I start with a little dollop of frosting. I just found this to end up neater than when I did not do it. Feel free to experiment and see which way you prefer! (This is only for cupcakes, no need to do this on a cake.) I then turn the cupcake and start piping circles around it.
You can either end the frosting going in a upward motion (like on the video) or you can try and tuck it under. Either way there will be a "back" to your cupcake.
I used this Buttercream Recipe and this Elegant White Cupcake recipe.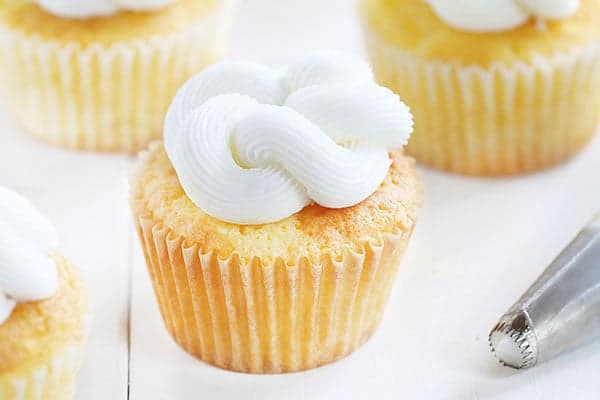 This is one of the cupcakes from the video I did today.
I know this is short and sweet, but I did not want to wait one more day in sharing the technique with you! If there are any questions please do let me know.