These perfectly gooey double chocolate brownies are paired with a dreamy pumpkin frosting and topped with peanut butter chocolate Rice Krispies!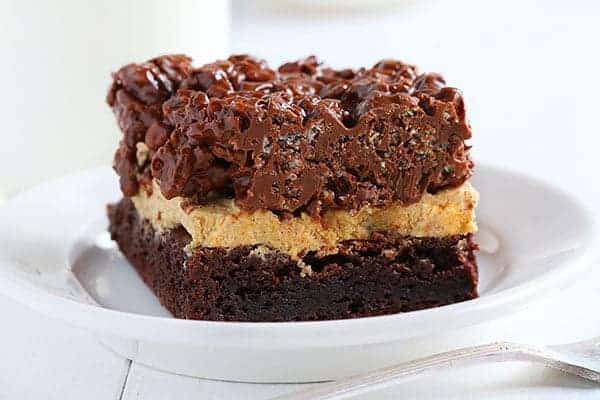 What are Krispy Pumpkin Brownies?
They are a layer of decadent brownies, a creamy pumpkin frosting, and chocolate Rice Krispy treats layered on top of one another. There are bursts of flavor and varying textures and just plain fun!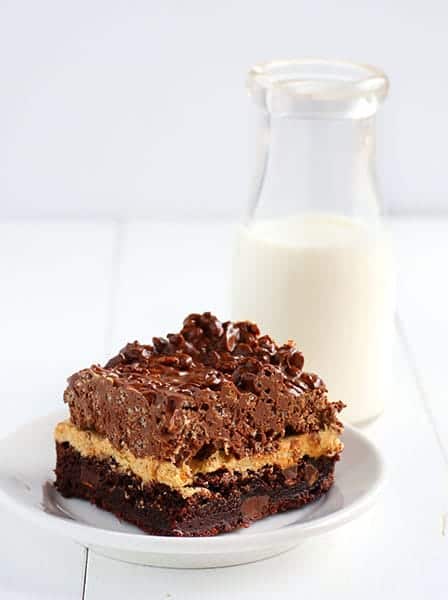 Tips & Tricks
If you want to save time you can prepare the Rice Crispy Chocolate layer the day before. Just pour the rice kripsy mixture into a parchment lined 9-inch square pan (or the same size pan you will be using for the brownies) and allow to set. When you are ready to assemble, simply remove rice Krispy mixture and place on top of frosted brownies.
I love everything about fall and especially all the pumpkin flavors! However, you can easily change out the pumpkin frosting for vanilla or more chocolate or even strawberry for a Neapolitan treat.
The pumpkin buttercream is totally addictive, so you may want to double to the recipe just to have some on hand. I used it on pancakes!