These cookies are a bit different then what I am used to making. Not only is the theme new, but I am sending them off to LA where the famous people are.
I feel hip just saying LA.
I'm so excited! And lame.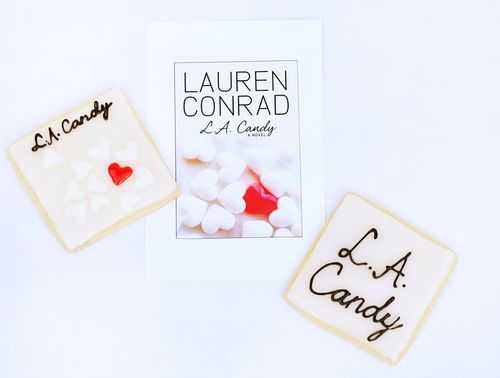 Do you know who Lauren Conrad is? Shes a gorgeous Laguna Beach girl who was on The Hills but now has her own clothing line and is a New York Times best selling author.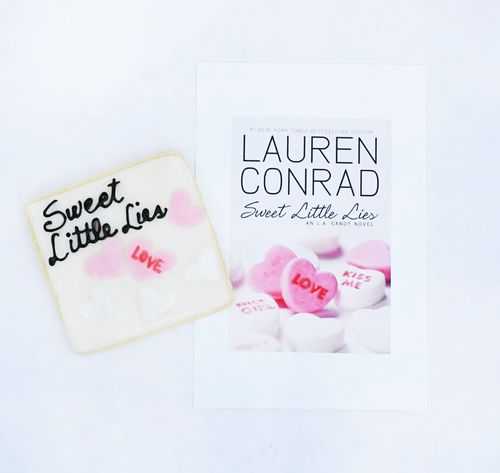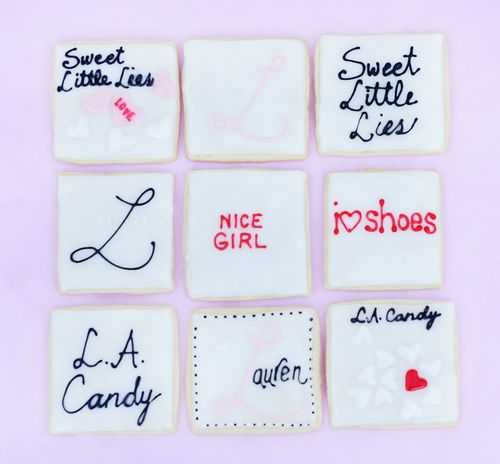 I'm sorry its so hard to see some of them.. I used a really pale pink and it just doesnt show up. 🙁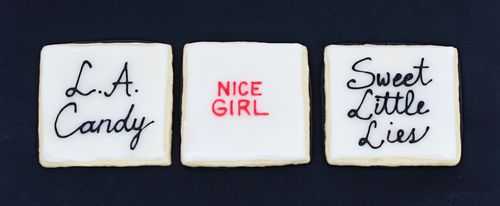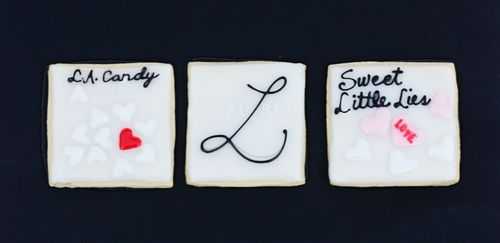 And doing white on white isnt the best for photography either.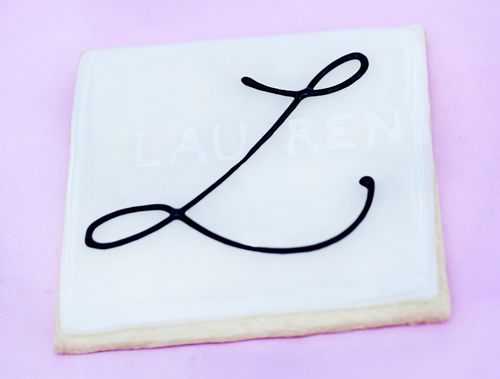 (still hard to distinguish) This was one of my favs. I love mixing fonts. Can you even see that white LAUREN on there?? No? Well. You can on the cookie. I promise.
Anywho… I have no idea if these are ever going to been seen (or eaten!) by the actual Lauren Conrad, but I can sure pretend!
Did I mention I'm a fan?
Yeah. We have the same birthday. Except she is still in her twenties. And thin. And has great hair. But other then that its like we were separated at birth.
I used my favorite sugar cookie recipe and my favorite icing recipe.