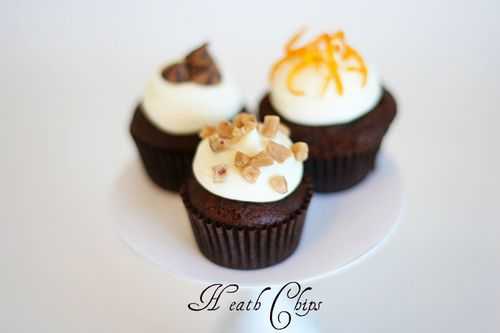 Chocolate Cupcakes
Ingredients
3

tablespoons

butter

softened

1 1/2

cups

white sugar

2

eggs

1

teaspoon

vanilla extract

1

cup

buttermilk

1 1/3

cups

all-purpose flour

1/4

teaspoon

baking soda

2

teaspoons

baking powder

3/4

cup

unsweetened cocoa powder

1/4

teaspoon

salt
Instructions
Preheat oven to 350 degrees. Prepare muffin tins with cupcake liners.

Sift together flour, baking powder, baking soda, cocoa, and salt. Set aside.

In a large bowl, cream together the butter and sugar until light and fluffy. Add the eggs one at a time, beating well with each addition. Add vanilla. Combine. Add flour mixture alternately with the milk, mix well. Fill the muffin cups 3/4 full.

Bake for about 15 minutes.
Did you make this recipe?
Thank you for making my recipe! You took pictures, right? Well go ahead and post them on Instagram! Be sure to mention me @iambaker and use the hashtag #YouAreBaker.
Kinda.
My dear husband celebrated his 38th birthday recently.
Which is actually up for debate since he is a Leap Year baby and is technically only 9 1/2.
(Does that make me a cougar?)
Even though birthday gifts quickly got cut when we started a budget, there is always room for cupcakes.
I think thats my new motto.
"There is Always Room For Cupcakes."
Its catchy. You can have it if you want.
I think my new favorite alternate motto is, "Make it Yours!" I seem to say that a lot.
He decided on chocolate. *I* decided on rich almond vanilla frosting. Wow. I'm in love.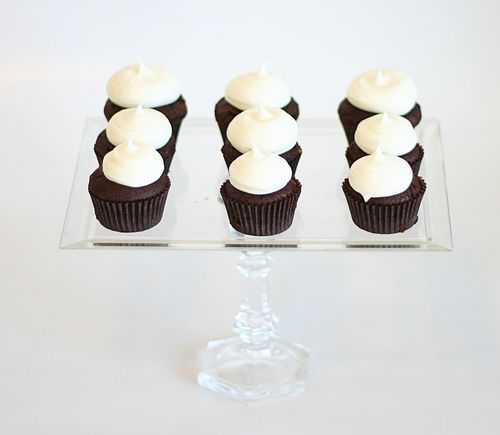 Do you like my new cupcake stand?
I went to the thrift store this weekend. Its a .25 (thats twenty five cents) 6×4 inch platter on top of a .50 (fifty cent) crystal candle holder.
Yeah. I paid .75 (seventy five cents) for the whole thing.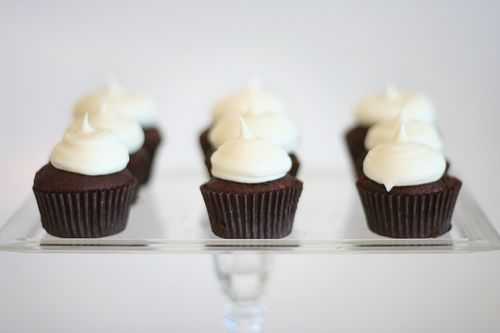 These are mini cupcakes. Only three average size cupcakes fit on the stand.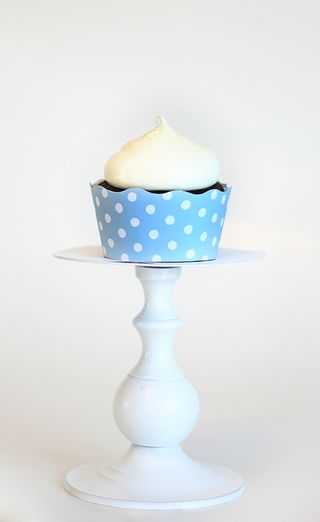 Do you like this cupcake stand?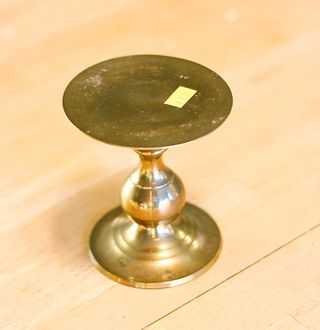 The price tag says $2.00. How cool is that? I spray painted it white and viola!
Ok. I am done talking about my thrift store finds on my baking blog. Promise.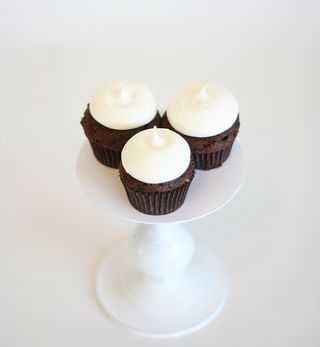 However, it also works well for the mini cupcakes!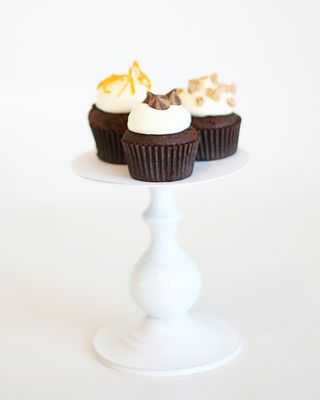 You know I cannot leave well enough alone. I wanted to try something new! (new to me)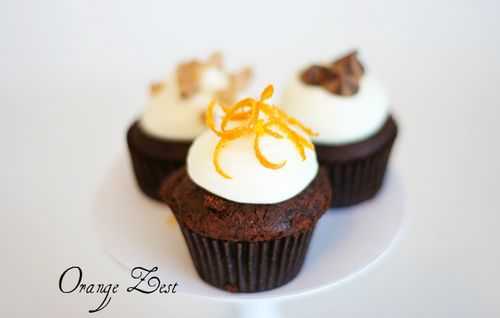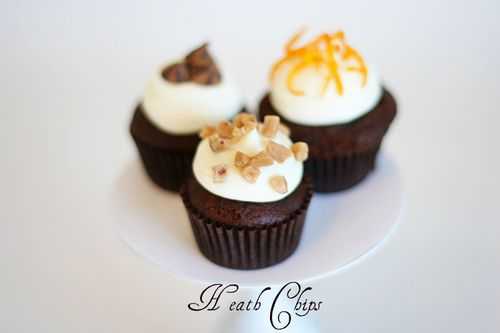 The winner by unanimous vote?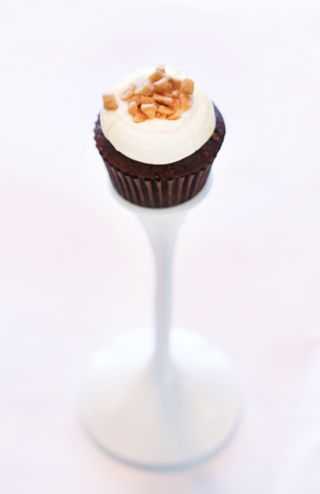 Heath Chips.
The combination of sweet almond vanilla frosting over moist chocolate cake is enough to make my mouth water… but then add in the slight crunch of a delicious Heath chip that melts away to a rich buttery goodness and well… its just about perfection.
If you try it, let me know how you make it yours!
Be sure to stop by my flickr group if you want more inspiration.
And feel free to stop by twitter and say hello! @manda2177