Lemon Poppy Seed Cake is a moist and tender lemon-flavored cake with a subtle crunch and nutty undertone from poppy seeds, drizzled with a sweet glaze. A warm milk mixture poured over the cake after it has been baked results in a super soft and delicate crumb. Enjoy this cake with your morning coffee or tea, as a snack, or as a dessert! I also have Lemon Poppy Seed Cookies you will love!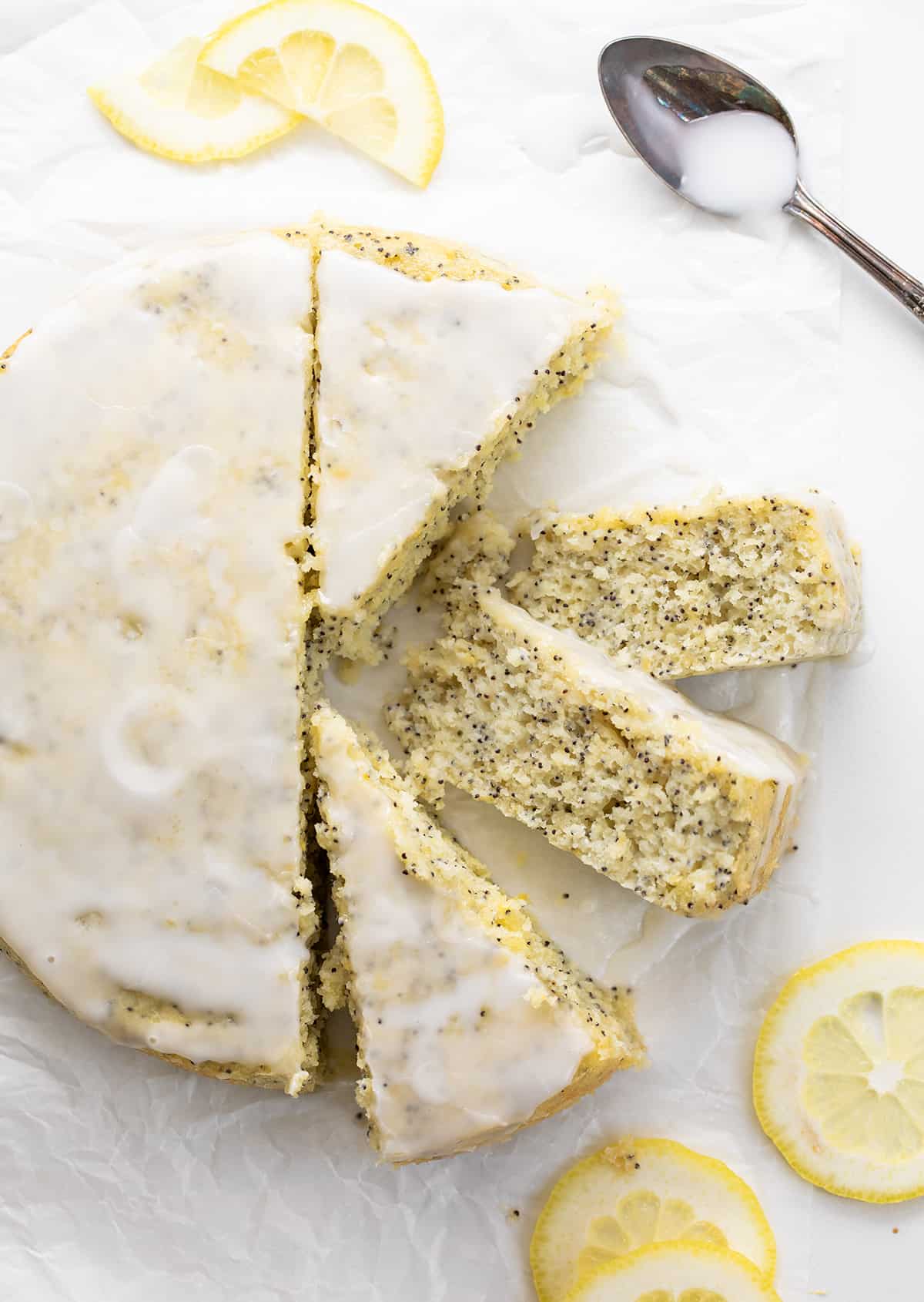 Ingredients & Substitutions
Flour: I used all-purpose flour, but if you prefer a gluten-free cake, substitute the same amount of gluten-free flour.
Baking Powder: You need 2 1/2 teaspoons of baking powder for the cake. Be sure you have fresh baking powder (not expired) for the best results.
Poppy Seeds: Poppy seeds come from the poppy plant and are used a lot in recipes. You can find them in your nearest grocery store or supermarket. They give a little added crunch and flavor to the cake.
Lemons: You will need 2-3 lemons to get 1/2 cup of lemon juice and 2 tablespoons of lemon zest. Zest the lemons before squeezing the juice. Freshly squeezed lemon juice is always best, but you could use bottled juice if that is all you have on hand or are short on freshly squeezed juice.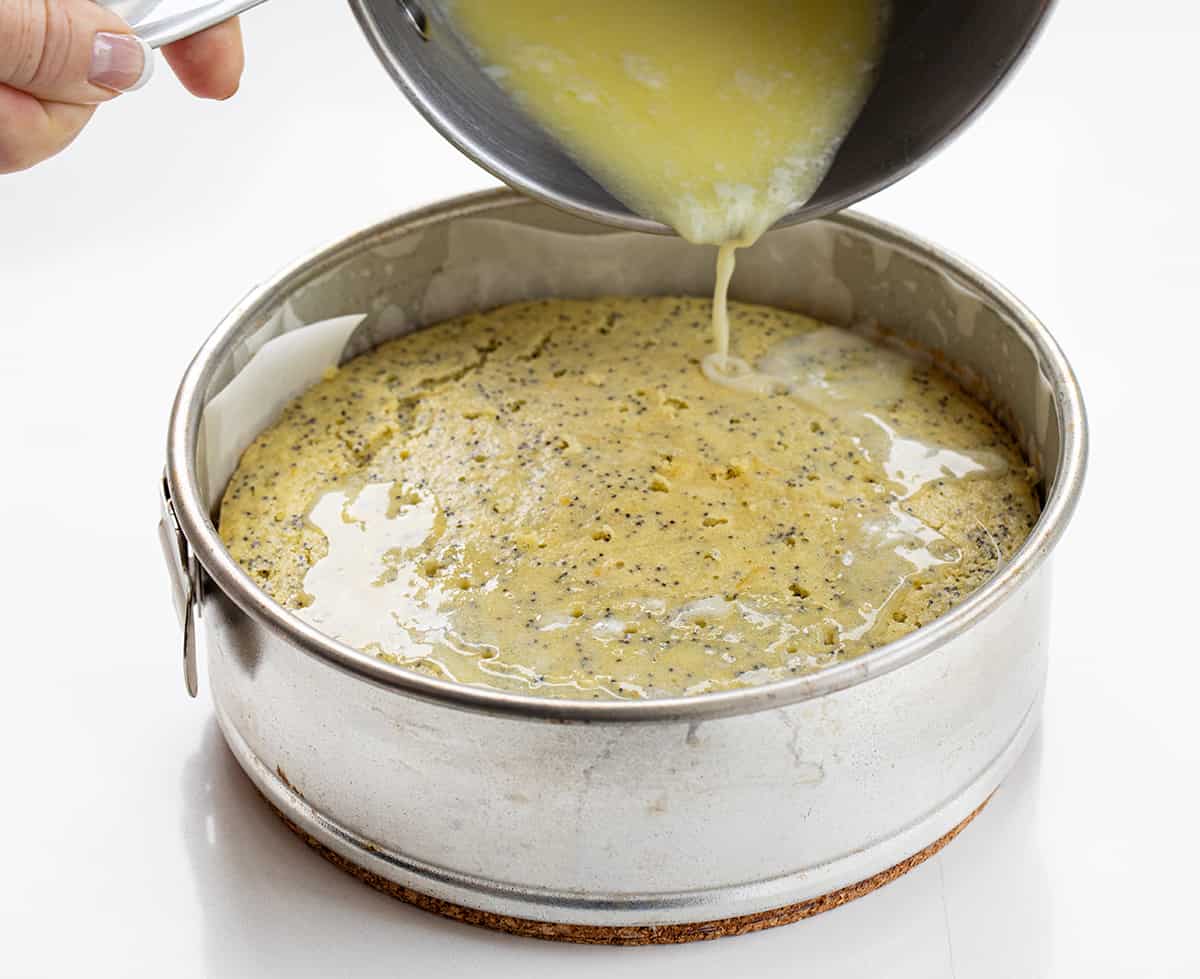 Milk Mixture Topping: The mixture of whole milk, unsalted butter, and granulated sugar is intended to create a sweet and flavorful liquid that is poured into holes poked into the baked cake. This step adds moisture and enhances the taste and texture of the final product.
Glaze: The glaze is simple to make, but adds a little more sweetness to the cake. However, the cake is also delicious without the glaze!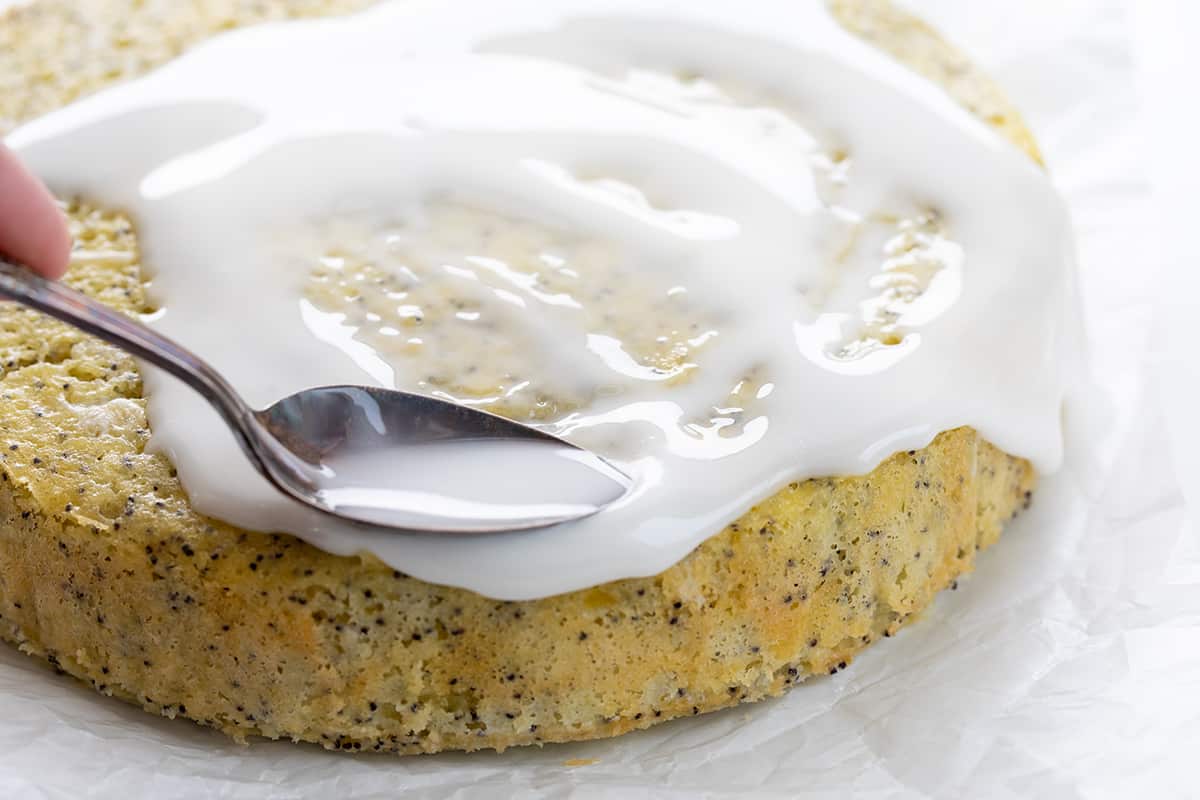 Can I Use A Different Pan?
Sure! I used a springform pan to allow the cake to get a nice fluffy rise to it. However, you could certainly use an 8×8-inch or 9×9-inch baking dish if that is what you have on hand. The cake may not bake up quite as tall, but it will still be delicious! Line whatever pan you use with parchment paper and watch it closely as you may have to decrease the baking time. If you are craving even more cake, double the recipe and bake the cake in a 9×13-inch baking dish.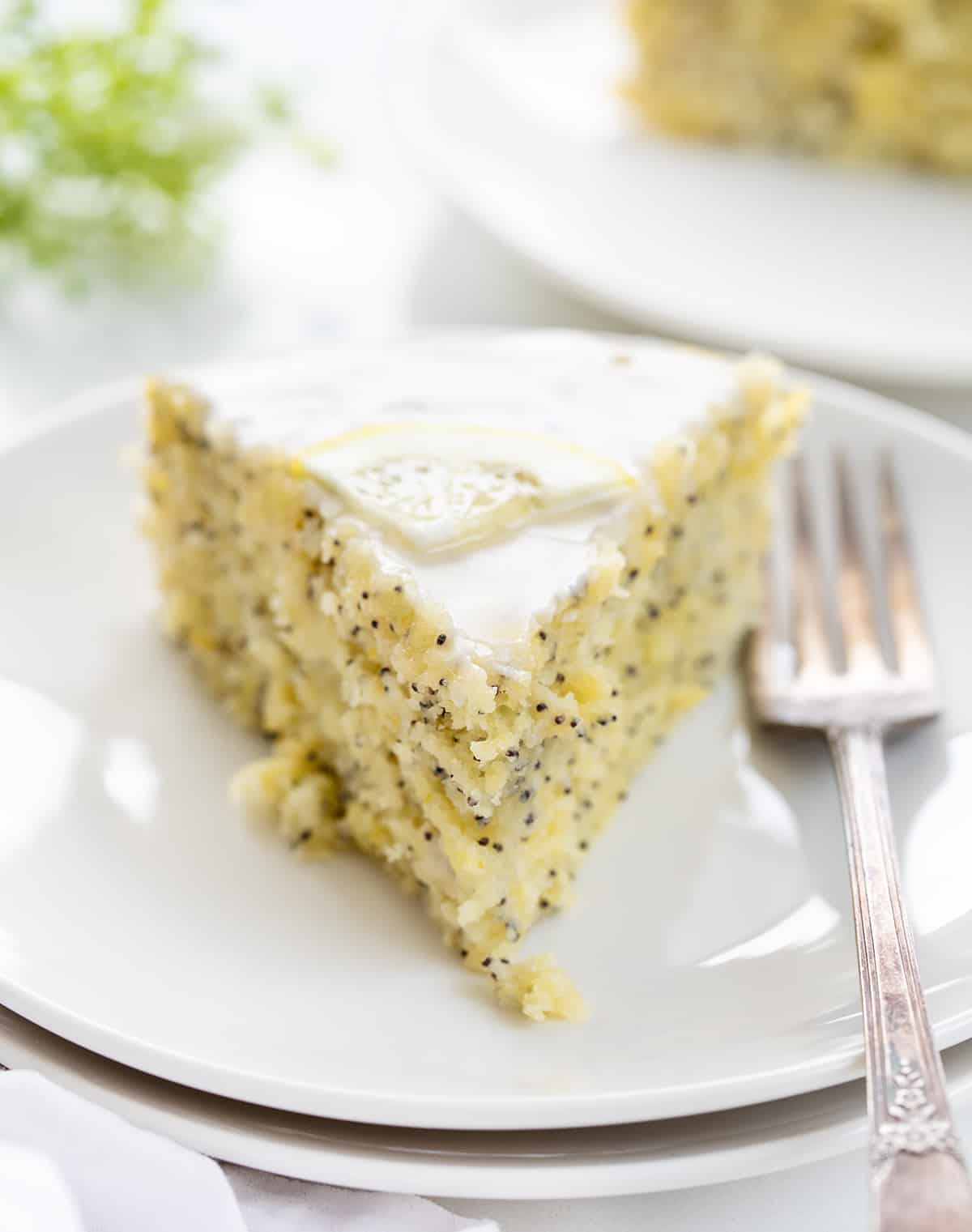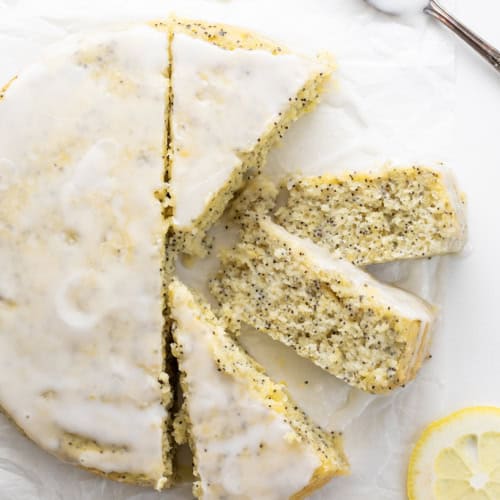 Lemon Poppy Seed Cake
Lemon Poppy Seed Cake is a moist and tender lemon-flavored cake with a subtle crunch and nutty undertone from poppy seeds, drizzled with a sweet glaze. A warm milk mixture poured over the cake after it has been baked results in a super soft and delicate crumb.
Ingredients
1

cup

(125 g) all-purpose flour

⅓

cup

(67 g) granulated sugar

2 ½

teaspoons

baking powder

½

teaspoon

kosher salt

3

large

eggs,

room temperature

½

cup

(109 g) vegetable oil

2

tablespoons

poppy seeds

½

cup

lemon juice,

about 2-3 lemons

2

tablespoons

lemon zest,

about 2 lemons

½

teaspoon

vanilla extract
Topping
½

cup

(122.5 g) whole milk

2

tablespoons

unsalted butter

2

tablespoons

granulated sugar
Glaze
1

cup

(125 g) confectioners' sugar

2

tablespoons

whole milk
Instructions
Preheat the oven to 375°F. Line a 7-inch springform pan with parchment paper, including up the sides, and spray with cooking spray. Set aside.

To a large mixing bowl, add the flour, sugar, baking powder, and salt. Stir to combine.

To a small bowl, add eggs and oil. Stir until well combined.

Add the eggs and oil mixture to the flour mixture, mixing until combined. Add poppy seeds, lemon juice, lemon zest, and vanilla extract.

Pour the batter into the lined pan.

Bake for 30-35 minutes, or until a toothpick inserted in the center comes out mostly clean.
Topping
In the last few minutes of baking, heat the milk, butter, and sugar in a small saucepan over medium heat until the butter and sugar have fully dissolved.

Take the cake out of the oven and insert a skewer into the top, making between 25-30 spaced holes all the way to the bottom.

Pour the milk mixture over the cake, making sure it fills the holes and covers the top.

Let the cake cool for 10-15 minutes to allow the milk mixture to absorb into the cake. While the cake is cooling, make the glaze.
Glaze
In a medium bowl, combine the confectioners' sugar and milk. Whisk until smooth.

Pour the glaze over the cooled cake. Make sure the glaze gets into the holes poked by the skewer. (This takes a moment as the glaze settles into the cake.) Add more as needed. Another option is to dust the cake with confectioners sugar.
Notes
How To Store Lemon Poppy Seed Cake
Store Lemon Poppy Seed Cake at room temperature, lightly wrapped in plastic wrap or aluminum foil. It will last up to 2-3 days. For a little bit longer storage, you could store it in the refrigerator. However, I don't recommend doing that since it will dry out the cake faster.
How to Freeze Lemon Poppy Seed Cake
If opting to freeze, freeze it without the glaze.
To freeze:
Let the cake cool completely.
Once cool, wrap the cake tightly in plastic wrap, followed by a layer of aluminum foil.
Label and date the packaging.
Place the cake in the freezer to store for up to 2-3 months.
When ready to enjoy, let the cake thaw in the refrigerator overnight.
When ready to serve, drizzle the cake with the glaze (if adding).
Did you make this recipe?
Thank you for making my recipe! You took pictures, right? Well go ahead and post them on Instagram! Be sure to mention me @iambaker and use the hashtag #YouAreBaker.
What the Test Kitchen had to say about this recipe: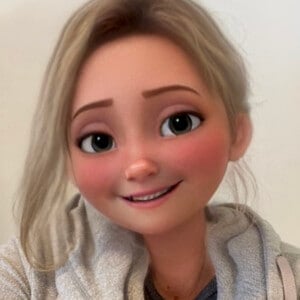 Autumn
I am a huge fan of lemon desserts, and let me tell you, this lemon poppy seed cake is a winner! It checks all the boxes for me. The cake is incredibly moist, bursting with that refreshing and zesty lemon flavor I crave. And let's not forget the delightful addition of poppy seeds! This cake is a lemon lover's dream come true!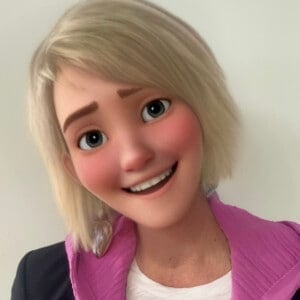 Elizabeth
I actually preferred this cake without the glaze, it was that good! It is super moist and the balance of lemon and nutty poppy seeds was perfect! It would be delicious with my morning cup of coffee!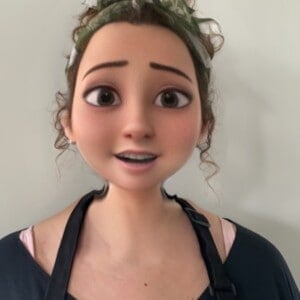 Rachael
Never too much lemon in my book. Moist, flavorful cake that packs a lot of lemon flavor. The cake texture is fantastic too!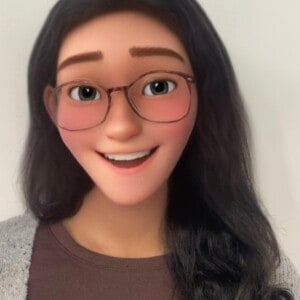 Bella
I can never turn away a lemon poppy seed dessert! This cake is exactly how I had imagined it to taste. The lemon flavor stands out so well! Sweet and a little tart. I like the little crunch and texture that the poppy seeds add. A delicious and moist cake!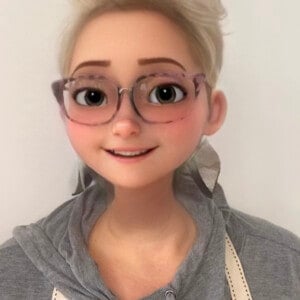 Selena
Lemon poppyseed is such a classic combo and I love it in this cake. A very nice presentation.