Kinda.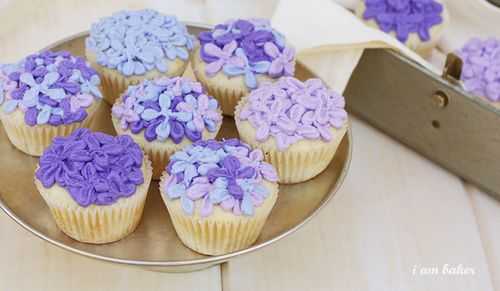 I wasn't planning on doing a tutorial, but had a few requests so figured why not.
But… the tutorial is actually on a cupcake.
I hope this will be enough information for you wonderful bakers to translate it into any application that works best for you!
Now.  For the very in depth and grueling tutorial.
Or not.
You can successfully create a lilac design is five easy steps.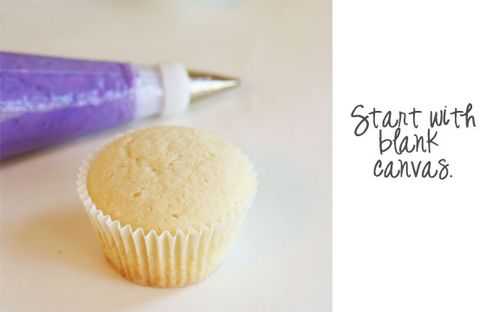 (a cupcake or cake)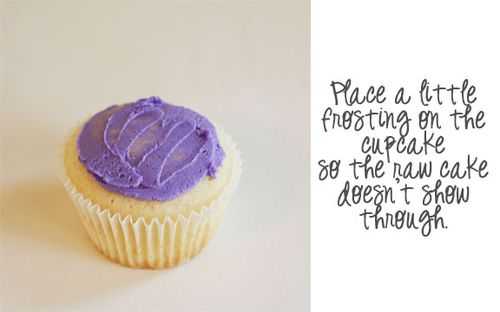 An optional step… you can see on my original cake that I didn't do that.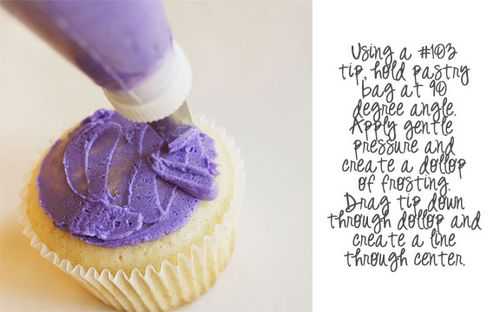 I also used a #101 and #102.  I found them all to be about the same in this context.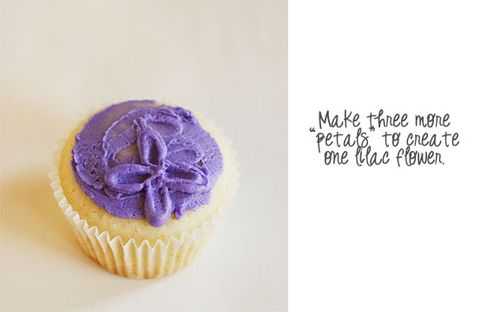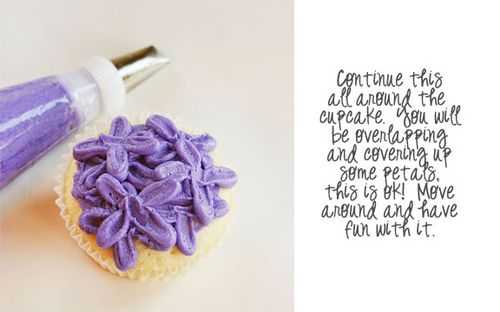 And thats it!  A Lilac Cupcake.  Easy huh?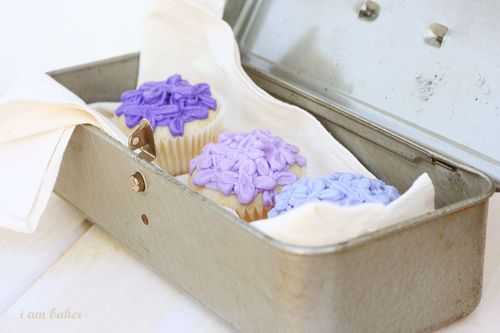 I made three different purples, and then decorated a cupcake using each color.
That got a bit boring so I made multi-colored cupcakes as well.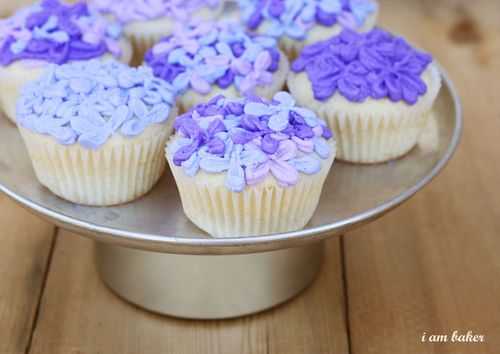 Still a little bored.
What else can we do?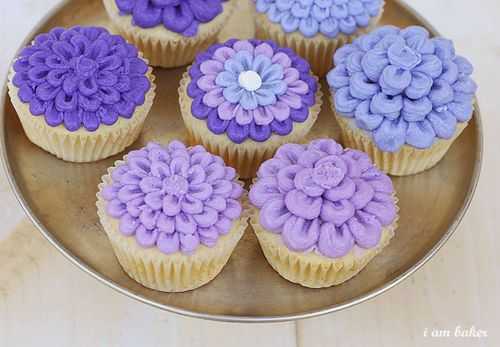 Now these are fun! (and to be honest, sooooo much easier!)
I made all of these cupcakes the exact same way as I did the lilac cupcakes.  Or should I say, the technique is the same.
The difference between the two versions is simply pressure.  I made a bigger dollop for the cupcake on the right and a smaller dollop for the cupcake on the left.
I don't know, but I have a feeling that is what those tips were supposed to do.  But since I am not a trained baker and I just make up stuff as I go along, I cant say for sure.
I bet you guys know… what exactly is a #101, #102, #103, and #104 piping tip for?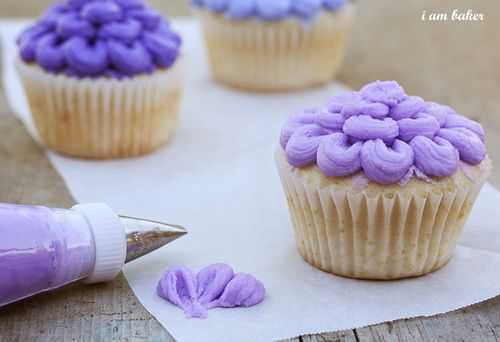 Now that I have shared my lack of technical intelligence with you all and am horribly ashamed, I might have to just go to my happy place.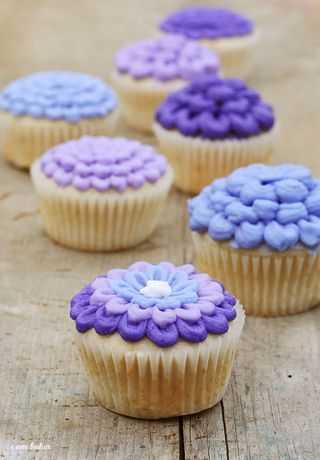 Which is of course, anywhere I can find large quantities of cake and frosting.
Just sayin.