Every year one of my hubby's friends has a big Memorial Weekend get together that goes from Saturday to Monday. People bring their families and their campers and tents and have a fun filled weekend of eating and playing and socializing.
So approximately 28 hours ago we glanced at the invite and realized it said, "Bring a dish to share."
So my brilliant idea was, "Oh, I'll just whip up some cookies!"
I have never been known for my intelligence.
I have been baking and decorating cookies for the last 6 hours. I have got no time left to do my hair or wash my clothes. At least my nails were already done.
The invite said, "Join us for a Weekend of Family & Friends and Campouts".
Okie-dokie.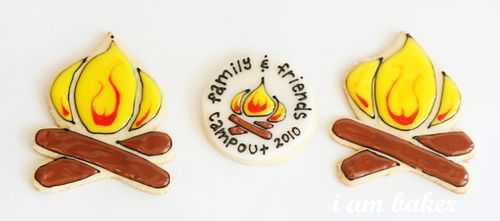 I didnt have a cookie cutter for the fire so I just made one quick.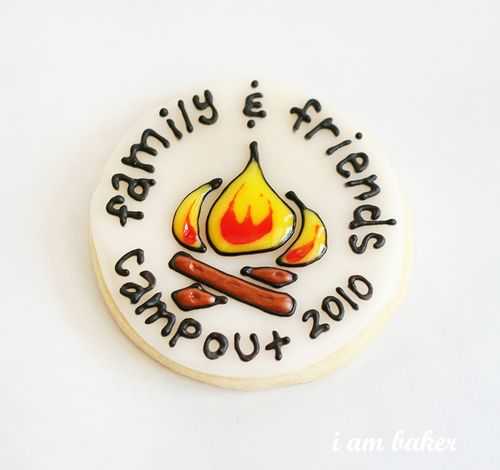 I tried out that whole wet on wet technique that everyone else is so good at for the fire. I like it!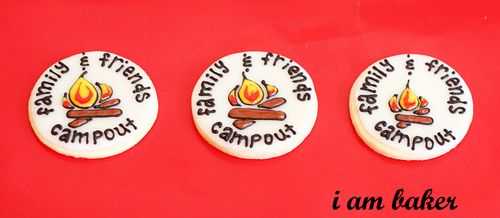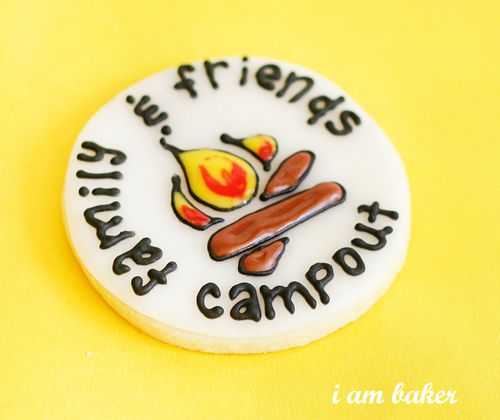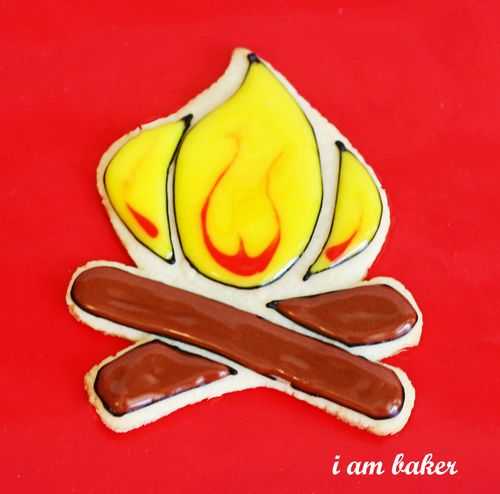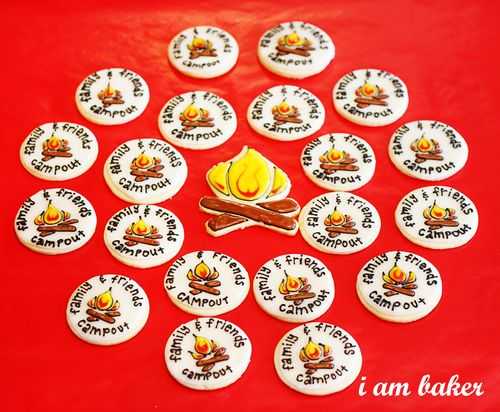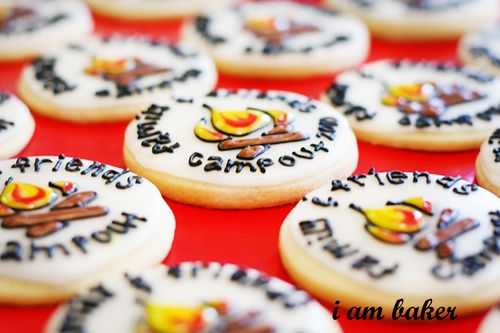 Quick little happy accident I have to share… I didnt have time to go and pop all the air bubbles in the logs, but I love how it seems to add texture! Its almost even better now! 🙂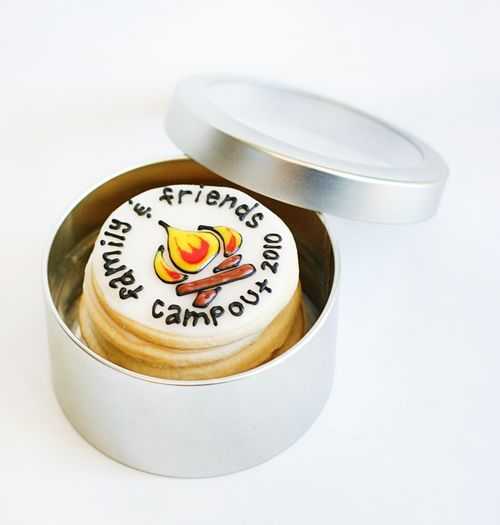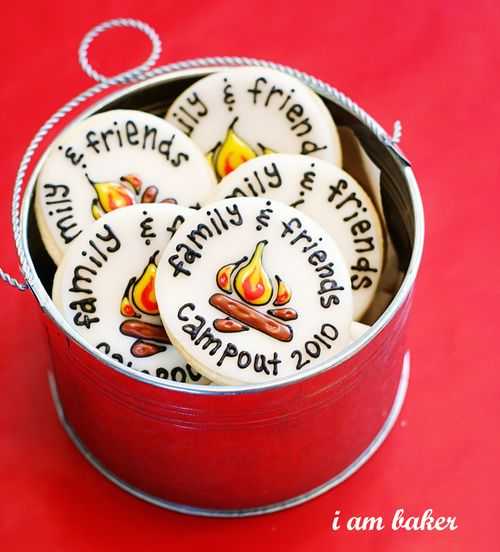 I know its not technically a 'dish' to share, but I hope they like it!
And I hope you enjoy your Memorial Weekend and a BIG thank you to all the Veterans!
I used my favorite Cookie Recipe and favorite Icing Recipe.