A decadent vanilla cake topped with chocolate buttercream, milky way bars, and a glorious caramel sauce!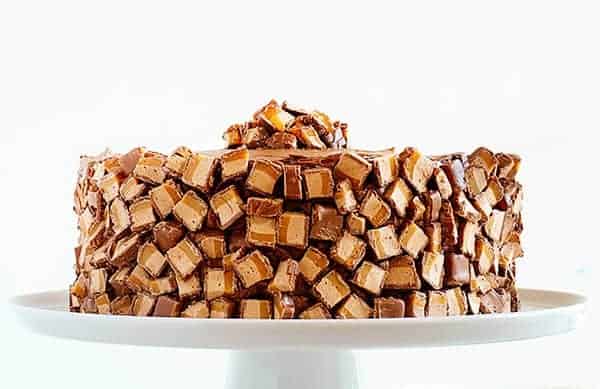 So excited to bring you this cake today. Not only is is stunning… I mean, if you don't mind me saying so… but it's from a special friend.
Sally from Sally's Baking Addiction has a new book out called Sally's Candy Addiction!
It's full of tasty truffles, fudges, and decadent treats for any sweet-tooth fix!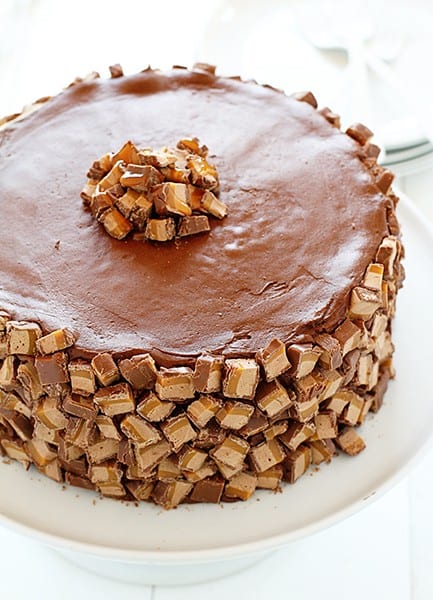 The second I saw this cake I was in love. I mean… a wonderfully moist and buttery vanilla cake covered in copious amounts of chocolate frosting toped with milky way (also inside!) and then drizzled with caramel? What's not to love!
Recipe shared with permission from Sally's Candy Addiction.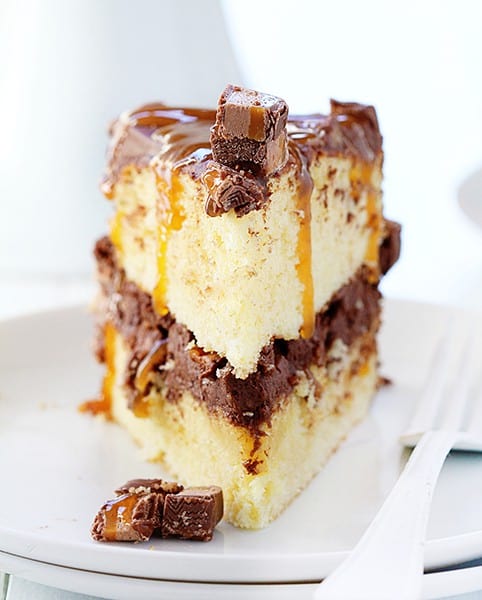 Tips & Tricks
You can use GOOP to prepare your pans.
I also made this cake in 8-inch round pans. This made the layers very thick, but cooking times were roughly the same. (Every oven is different so keep an eye on yours)
I do not recommend serving this cake cold. When the candy bars gets cold it is difficult to cut through, plus the cake just tastes great room temperature.
Be sure to keep your caramel on hand to drizzle over each slice as you are serving it.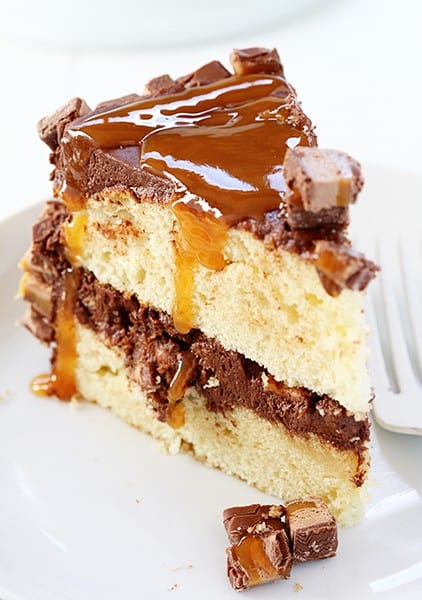 Thanks Sally for this fun recipe!
I know you will enjoy this Milky Way Cake as much as I did!