Every year I make myself a birthday cake.  I have absolutely no problem with this as I enjoy making cake, but I do hope that as my kids get older and more confident in the kitchen that they will consider surprising dear-old-mom.
This years cake is nothing like I have ever done before.  I have been feeling a bit overwhelmed and sassy lately and this cake is a pretty good reflection of those emotions!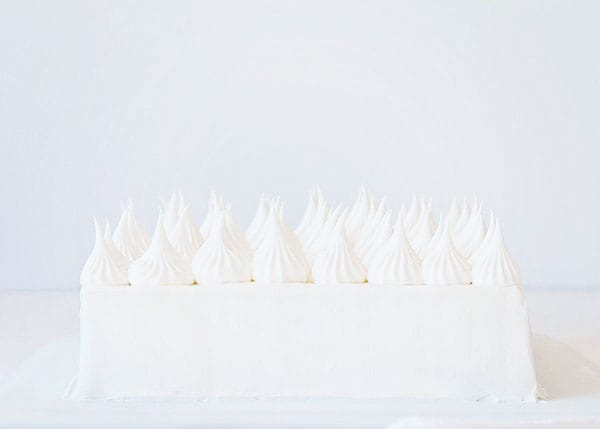 Its based the design for this cake on one I have been thinking a lot about lately.  My mom made it when we were little in a metal 9×13 cake pan.  She called it Better-Than-Sex-Cake.
I asked her, "What's sex?"
She paused.  Squinted her eyes, smirked a little and said, "Eat your cake dear."
I was eight so that was just fine by me.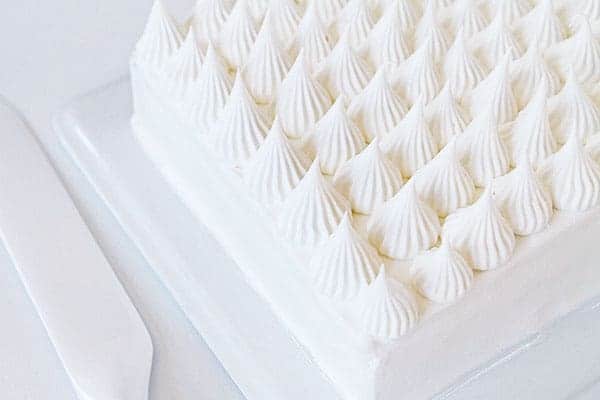 Her cake had Oreo's and ice cream and hot fudge and peanuts and a little caramel and whipped cream.
My cake is Oreo, vanilla ice cream, hot fudge, Oreo, cream cheese frosting, and brownie/Oreo crumbles topped in whipped cream.
To decorate I put Cool Whip into a pastry bag with an 8B tip and piped out dollops.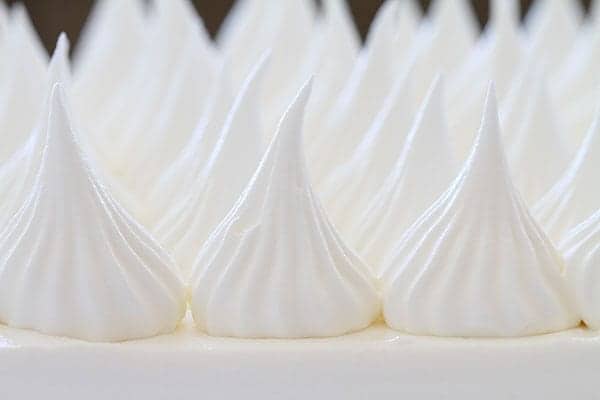 I gotta tell you, if you are using this type of decorating start by making them with whipped cream.  Its SUCH an easy medium to work with and is so forgiving.  It took maybe four minutes to frost my entire cake.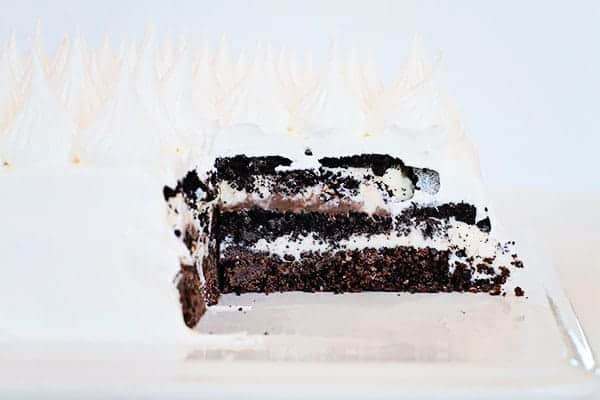 This cake is far from pretty to look at inside.  Its a massive jumbled mess of the richest ingredients known to man.
And that is exactly what I was going for.
Let me break down the layers a bit more.
I used a 9×9 pan and laid a piece of parchment in the bottom.  The parchment was longer on the ends so that it stuck out the sides of the pan.  I then placed 2 packages of Oreo pie crust, which is 12 ounces of Oreo crumbs, into a bowl.  To that bowl, I added 2 tablespoons of melted butter and combined with the Oreo.  Take a 1/4 cup of crumbs out of the bowl and set aside.  I then pressed the remaining mixture into the bottom of my pan.
For the ice cream layer, I bought a rectangle box of ice cream.  I removed the entire ice cream from the box and cut 1/2 sections lengthwise.  I used about six, and then strategically placed them into the pan right over the Oreo crumbs.  They laid completely flat.
I then poured about 1/4 cup of hot fudge over the ice cream and smoothed it with an offset spatula.  Pour the 1/4 cup of Oreo's that was set aside over hot fudge.
Put the pan in the freezer for at least two hours.
Next, I prepared the cream cheese layer.  This was one 8oz. block of cream cheese at room temperature combined with 1 cup of powdered sugar.
I removed the pan from the freezer and smoothed the cream cheese over the top of the Oreo Layer.
Now this is the crazy part.
THAT CRUST.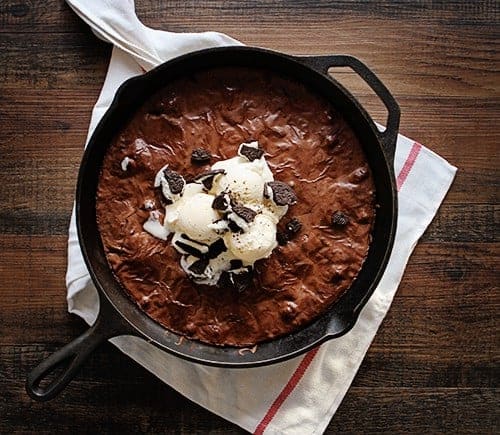 Remember this thing?  (Oreo Skillet Brownies) I made one, let it cool, then put the entire thing (no ice cream) into my KitchenAid food processor.  And reduced it to crumbs.  Awesomely awesome brownie-Oreo crumbs.
To that I added 4 tablespoons of melted butter (right into the food processor) and pulsed for about a minute.
That brownie mixture was then pressed into my pan, right on top of the cream cheese layer.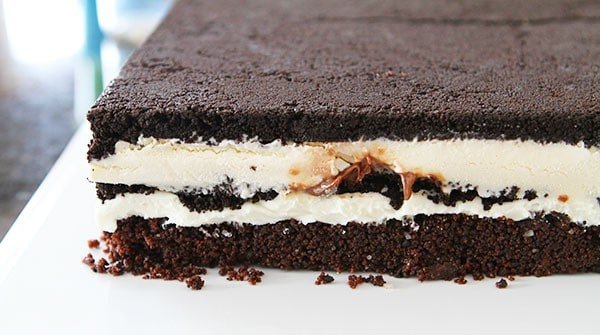 This is the cake removed from the pan, flipped out onto a serving plate.  The brownie is on the bottom now and the Oreo layer on top.
Are you still with me?  Cause I am pretty sure this cake is certifiable.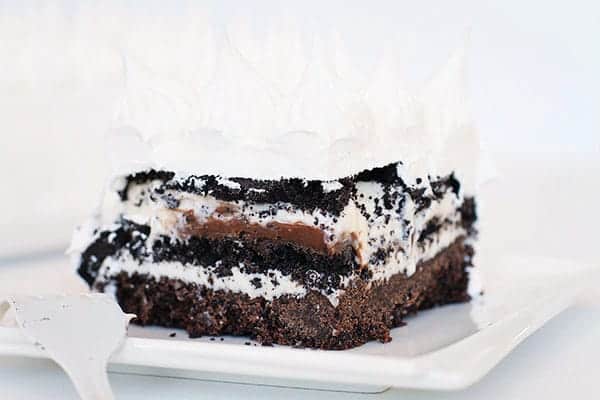 I couldn't get a perfect looking piece, and to be honest, I didn't really try that hard.
This stupid little birthday cake is my greatest creation OF ALL TIME.
Well, that may be an overstatement.  But it is pretty darn delicious.  Just please, do not ever, for all that is holy in this world, try to figure out how many calories are in one piece.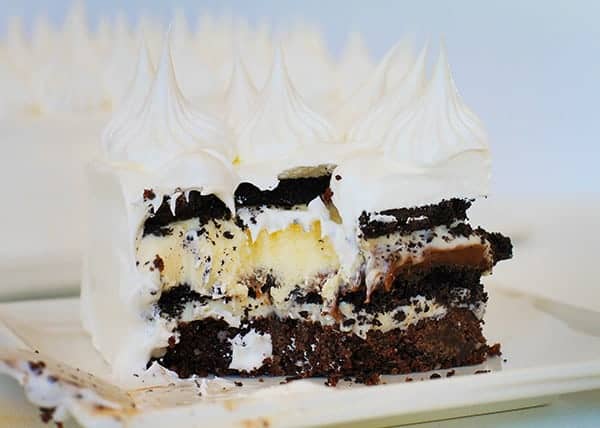 We are better off not knowing.